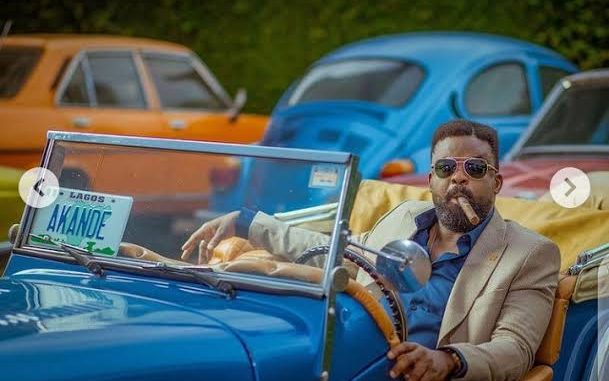 Since his debut in Tunde Kelani-produced 'Saworoide' in the late 90s, Kunle Afolayan has been an outstanding figure in Nigeria's fast- growing film industry as a versatile actor and tasteful producer of high budget movies.
It is uncertain that this high-rising thespian knows destination where his dream is leading him. His ongoing film village in an hitherto obscure enclave in Oyo State is attracting public attention to that Oke-Ogun community learnt to be his maternal hometown.
The latest report on that film village shows a near complete movie location to debut his new work-'Anikulapo'. After I had assessed the rate at which the project is put together and sizes of equipments on ground, I concluded that the world should wait for a film that would shake the industry and compete bumper-to-bumper with top Hollywood movies at global film festivals.
Kunle is the right interpretation of 'what we sow, we reap'. His late father, Adeyemi Afolayan, who passed away in December 1996, was respected by and among theatre practitioners as a perfectionist who would not touch a story until the story satisfies his self-built standard, which gave us 'Ajani Ogun', 'Ija Ominira', 'Kadara', 'Ija Orogun', 'Taxi Driver', 'Iya Ni Wura', 'Eyin Oku', his last celluloid that gave Chief Deji Aderemi-Olofa'na-a lead role, which he interpreted creditably as usual.
I love 'Eyin Oku' storyline, for it explores posthumous realities of man, especially the affluent. I remember I watched it as a movie-loving undergraduate in Ife in the 90s. The tradition then was that we watched each movie at understandably discounted fee. The Oba
Ade Love invested heavily and passionately in his entertainment career. Alas, Ade Love never lived enough to eat the fruits of his sweat. If any or all his children, thus, are swimming in the pool of opulence today, no one should call for their heads, more so that Kunle has imported more effects to the inheritance, using his network of contacts productively.
I can't wait to see 'Anikulapo' just as I'm in a haste too to pay a work visit to Komu film village to return here with exclusive features and interviews. God bless this Kunle for the world because he had proved to be a blessing to the world.
Before I wrap it up and flee, I must say and indeed confess that that son of Kunle is more than a son. He's an old man. He's Kunle's father. He's Ade Love in another frame. Though I have a little belief in this thing called reincarnation, what I see in that chap as you can also see, probably, is a reversal.