The Ekiti State Government has increased figure of Local Council Development Areas in the state to 20 with creation of Oreniwa LCDA.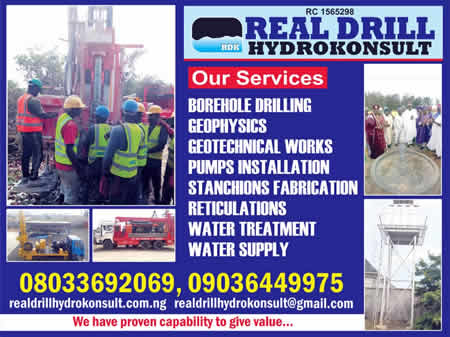 In a statement by the Attorney-General and Commissioner for Justice, Wale Fapounda who doubles as chairman, Local Council Development Areas Implementation Committee, he said the development was sequel to consultations with stakeholders in the various communities, especially those in Ikole West LCDA.
The statement read: "Recall that on Friday, August 6, 2021, H.E. Governor Kayode Fayemi, CON, assented to the Creation of Additional Local Government Areas in Ekiti State (Second Amendment) Law, 2021, and it was clarified that the additional 19 LCDA created by this Law are inchoate and shall for the time being operate as such until when the National Assembly passes an Act recognizing them as local governments areas as provided for under Section 8 (5) of the Constitution of the Federal Republic of Nigeria, 1999 (as amended).
"Further, this committee acting on behalf of the Government of Ekiti State has been in consultations with stakeholders in the various communities, especially those in Ikole West LCDA, regarding the citing of the local government headquarters."
The statement further read: "Accordingly, further to extensive consultations, the following positions have been approved by H.E. Governor Kayode Fayemi to take immediate effect:
3.1. Creation of an autonomous Area Council for the seven Oreniwa communities, with temporary headquarters at Asin-Ekiti (where they currently have structures), with permanent Headquarters later at Usin-Ekiti, based on the unanimous decision of the affected communities.
3.2. Appointment by government of a Sole Administrator or Head of Area Council."
Fapounda reminded all stakeholders that while the government would leave no stone unturned in ensuring the successful take-off and sustenance of the newly created LCDA, the support, cooperation, and ownership of all stakeholders in the various communities remains crucial to achieving this objective.
It would be recalled that traditional rulers of the seven communities led their subjects on a peaceful protest to express dissatisfaction to locate the headquarters in Ijesa-Isu-Ekiti, describing the development as injustice and unfair.
The communities as part of their agitations sought divine intervention over the siting of the headquarters of the LCDA in Ijesa Isu-Ekiti.
The communities converged on Oreniwa market square in Isaba-Ekiti to offer prayers to God for divine help for prevailing on the government to accede to their yearnings.
Dr Lanre Ayejuyo, who spoke on behalf of the communities, appreciated Governor Kayode Fayemi for living up to his promise to address their agitations and making it a reality.
Ayejuyo asserts "I write to express our acceptance on behalf of  the seven communities on the creation of autonomous  area council today, Dec. 1, 2021. The credence goes to His Excellency Governor Kayode Fayemi and his executive council".
Ayejuyo applauded the committee for their attention that led to the creation of Oreniwa LCDA.