Alhaji Tajudeen Afolabi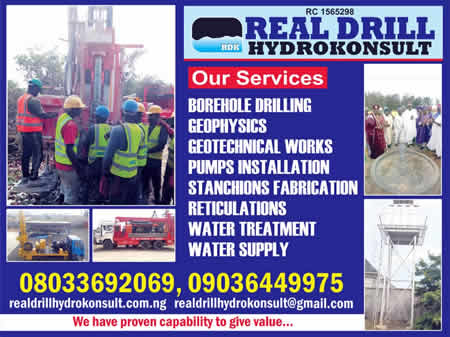 Apart from the academic achievement, the school allowed me to further showcase my football talent, having earlier played for good clubs like the defunct IICC, Niger Tornadoes, NEPA, FC, Osogbo as well as Water Corporation of Osogbo. First and foremost, government should try and abide by all the agreements reached with our Universities to fund education adequately to make them perform effectively and efficiently. Management should as well encourage their staff, both Academic and Non Academic, so that the standard set for the institution could be upheld.
Reverend Wale Dada
GREAT OBAFEMI AWOLOWO UNIVERSITY! What a school! What a privilege? It was indeed a rare privilege to have passed through this great citadel of learning. The school is a beauty to behold in her natural state. The landscapes and the environment are awesome, truly made for learning and culture. The almost five years spent in the school, occasioned by sundry strikes and closures, were eventful. The school presented us with real life situations awaiting us in the larger society, rather than illusions and fantasies that can only be formed in the head. It awakened the sleeping giant in us. One will recollect moving from one extreme of the campus to the other, struggling to catch up with lectures, general courses, and special electives, most especially, including late night readings to pass courses and pass well, since you must pass any course, you registered. Did we learn how to combine life of struggle [Aluta] with objective analysis of events and issues? Yes. We got more than enough doses. Not one borne out of rascality. One cannot attend OAU and his level of political consciousness remains below average. This led to my venturing into union activity, contesting and winning a seat in the Students' Representatives Council (SRC), having Faculty of Education as my constituency. I was housed at the Ladoke Akintola (Sports) Hall through out my stay on campus. This afforded me the opportunity of meeting array of sportsmen and women doing the country proud as at then. Great men and women like Kamoru Arogundade (Table Tennis), Joke Abioye (Badminton), Dominic Okon (Basketball), Kehinde Lamidi (Volleyball), Chief Tunde Busari (Volleyball), the Agarawus (Badminton), Mallam Alhazan (Volleyball), Tunde Ogundele (Hockey), Kayode Ajilore (Volleyball), Sunday Elebiju (Swimming), Tajudeen Afolabi (Football) and others. Permit me to say that most of my most close and trusted friends now were met during our sojourn in OAU, Ile Ife. Giving the quality of lecturers that trained us, both in character, depth, experience and exposure, the government must do everything possible to sustain public university. They are to serve as pace setters and standards for the privately owned ones. By this, quality of education in the country will be preserved.
Mr Wale Adejuwon
Academic freedom is very key to development of a world class university like our own Ife, Government should not play politics with the university system. On the part of the management, they should find means of adding value to humanity, proffer solution to national problems and find means of generating fund to complement government allocation. Learning, which is the key mission of our institution, should be remodeled to accommodate online teaching and learning 24hours, this helps lecturers and students to engage in teaching and learning. Government should do the needful and implement all the agreement reached with Academic Staff Union of Universities (ASUU). Ife had really molded me to be independent minded and morally conscious of doing the right thing.
Barrister Oluwadolapo Okunniga
My school has taught me strength of character, a fighting spirit and resilience. I make bold to say that every student that has survived the rigours of training and studying at OAu can tough out any situation in all spheres of life. My school has also inculcated in me, religious tolerance and unity in diversity because. people can conveniently and peacefully practice their faith without any form o fear of discrimination or bigotry. OAU lives us to its name by promoting learning and diverse cultures. I think the basic improvement that the school needs is to further solve accommodation challenges. To build more hostels to relieve students of cut throats rents they pay off campus. The laboratories also need fund for world standard equipment and our library needs to be upgraded and digitalized to meet trending global standards and practices.
Mr Oladipo Olaniyi
Obafemi Awolowo University, Ile-Ife; a citadel for learning and culture! My sojourn there was eventful! The ambience and the structural edifices were and are still a wonder to behold, thus, making learning interesting and encouraging. As an all-round student then, I was fully involved in all aspects of life there, be it academic, social, entertainment and students unionism. The Philosophy courses under the tutelage of Dr. Dipo Fasina (Jingo) sharpened and my world view eternally. The rigour of academic exercises was unparalleled and worthwhile, which was a vista to face the future. Students' unionism was at its peak during my days, under the leadership of Comrade Adeola Soetan, who fought tirelessly and selflessly for the well-being of all students. There is no iota of doubt that O.A.U. was and is still a bedrock of and unrivalled academic excellence! Great Ife!