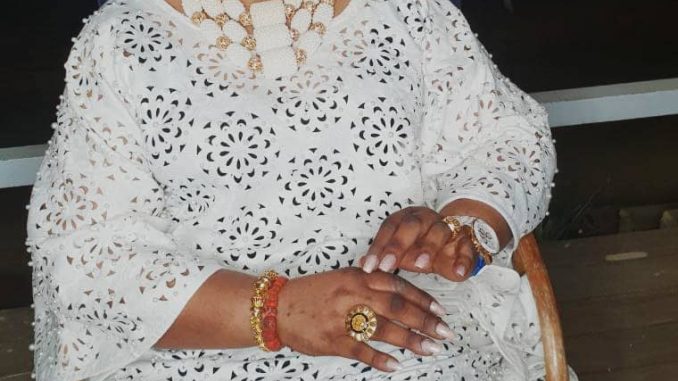 Alhaja Folasade Abeo Nurudeen set forth before dawn in business, despite being a Mass Communication student of The Polytechnic, Ibadan. She is a success story today among entrepreneurs who are calling the shots in the nation's economy. In an interview by TUNDE BUSARI, she reveals the influence of the Alaafin of Oyo, Oba Lamidi Olayiwola Adeyemi in her growth and accomplishments. Excerpts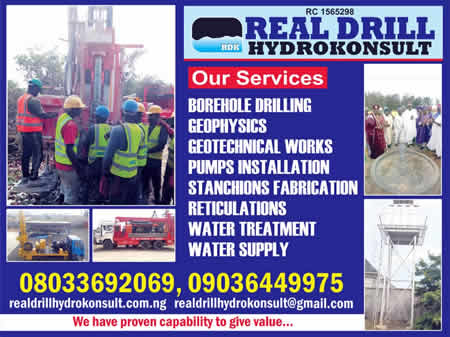 Can you recall when and how you met the Alaafin of Oyo, Oba Lamidi Olayiwola Adeyemi?
In human life, there is always a meeting point, even between a child and his parents. I met him in second week of my family's arrival in Oyo town. That was in 1984. My parents had left Oyo in search of a greener pasture before my birth. My brother and I grew up to know we are from royal family which we never knew until that 1984. My eldest uncle, of a blessed memory, took me to the palace for introduction. Something interesting happened thereafter. I followed a masquerade procession to the palace and refused to return home till very late in the night. Baba grew to like me as time went on. He was playing role of father to me, closely monitoring my movements. Maami Ile Koto, his wife, was my guardian in the palace while Baba would always say that he would not allow me to marry unserious young men whom he referred to as awon omo onisokoto tinrin.
What does knowing Alaafin mean to you?
I need to be sincere with you that knowing Baba is one of the best things to happen to anybody, not even only me. Don't let me just imagine that I never knew him. I don't want to say that not knowing him would have been a tragedy but certainly it would have been a gap in one's life.
How do you mean by this when you are not one of his biological daughters?
It is like you want me to pour everything out about whom Baba is to me. I think this is an opportunity to do so to have it on record that I said it as it is. Do you care to know? Baba is father to everyone who goes to him with a clean mindset; he is father to everyone who goes to him with productive ideas; he is father to the young and the old; he is father to the whole Oyo. And I can say that he is father to the Yoruba nation. I am not given to exaggeration to score point or impress. I am always on visits to the palace, and I know the caliber of prominent Yoruba leaders, including traditional rulers, who go there to visit him. Most times, I would ask of where he gets the energy to attend to all these visitors who keep on going on daily basis. As I speak now, many must have travelled from their different places to Oyo to see Baba. I am not very sure many traditional rulers have same number of visitors coming to them. May be, it is because he is the Alaafin.
What does the title Alaafin connotes to you as daughter of the soil?
A mention of Alaafin really excites me because it comes with pride of my traditional institution. Do you observe that Oyo is usually called together with Alaafin. It is Oyo Alaafin, instead of saying Oyo alone. How many towns are addressed same way. That is to tell you the supremacy or, if you like, the sacredness that goes with the title of Alaafin. For your information, how many traditional rulers in the entire Yorubaland are called Alaafin? You have many Olus' and other titles; you cannot have another Alaafin anywhere. It has never happened, and it won't happen. It is one Alaafin we have and will ever have in Yorubaland.
Specifically, what do you gain from him?
I gain a lot of knowledge and wisdom from him, knowledge and wisdom you may not find elsewhere. I am happy you also have same privilege of sitting with him. So, I am happy that I am speaking with a right person. I think, I should rather ask you of what you gain from him. Don't forget I am also a journalist. I read Mass Communication; so I can easily swap the role here. On a serious note, Baba is fountain of knowledge. What do you think that those important people and traditional rulers, who go to him everyday, go there to do? They see certain value in him which they like to tap. If Baba does not have that value, they would not turn his palace to a must-visit site. That is what I gain from him. You cannot sit with him and not hearing new information either from history or science. At times, I ask myself:' from which world did God create Baba?' He is far ahead of us. He is a good listener, and while he is listening to you, he is processing what you are saying. by the time he speaks, you will be amazed by what he says. He is just too much. If I say this is what I gain from him, it is enough. He is one who will ask you to do something and stand by you solidly.
What do you mean here?
If Baba sees merit in your course, he is behind you. He will do what you don't think he can do for you. He does not back out in the middle of the road. He will rather tell you not to go than turning his back along the road. That is why I tell people not to go and tell lies before him. He has different ways of detecting the lies. And surprisingly, he may keep mute when he detects your falsehood but he knows what to do. His silence is louder than screaming. I watch what I say and how I present myself because, as I have said, he is always ahead. I am saying it, with every sense of responsibility, that Baba is a blessing to the world. God deliberately created him to add value to the world.
Is that the reason you decided to fund a publication in commemoration of his 50th Coronation Anniversary?
There is nothing I do which is too much to celebrate him. I should not be saying everything here but I can tell you that a special publication for him is a way to make him happy because he loves books. He loves to read anything. I felt I should give him what he will like to read and keep because he keeps record. Keeping record is one of the attributes which makes him to always be ahead of others. There is no amount he cannot spend on books. He believes that in books lies information which one needs to broaden his knowledge and become a better person. Even though I don't have much time, I spare some time to read. Baba is a role model to those who really want to grow in life. To him, there is no limit to where one can go in life. So, funding a special publication is my little way of telling him that I know what he likes. The point is that he is my inspiration, and I want to impress him with all I do because of the way he brought me up to be independent. I had to leave the palace to marry the love of my life. I am happy today that I had opportunity of living with and growing up under him.