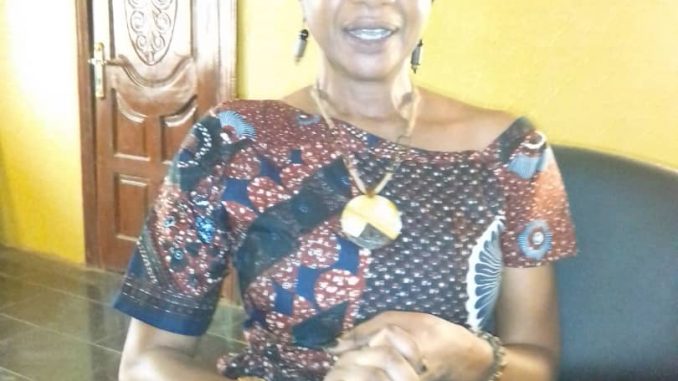 Princess Folashade Adeyemi was barely four years when her father was installed the Alaafin of Oyo on January 14, 1971, she shares her experience with our correspondent. Excerpts
At what stage were you conscious of your status a princess?
That came naturally as I was growing and being conscious of myself and my environment. And that consciousness was responsible for Kabiyesi's decision to have me taken out of the palace.
What do you really mean here?
When I was going to start school, Kabiyesi felt the palace environment would not help the kind of development he desired for his children. He felt we would be affected negatively as in being spoilt by the allure of royalty. But I started my Nursery school here in Oyo.
What is the name of the school?
That is Abiodun Atiba Nursery and Primary School. His fear was confirmed in the way we were treated as children of Alaafin who were to be respected. Kabiyesi did not like that. So, I did not complete my primary education there before Kabiyesi said enough and sent me to Ibadan. I lived in Ibadan and usually came to Oyo only during Easter and Christmas vacations when we reunited with our family in the palace and spent the whole period together after which we quickly returned to Ibadan to resume classes.
What is the name of the school you later attended in Ibadan?
That is Abadina Nursery and Primary School at the University of Ibadan. My guardian then, Mrs Akinkungbe, was working as caterer at the university. But we were living at Awolowo Avenue in Bodija. That was my early connection with Ibadan till date. A place where you spend your childhood plays important role in ones growth and development to adulthood.
How was life with Mrs Akinkungbe and at Abadina Nursery and Primary School?
Life in those places was very nice. You can say that Mrs Akinkungbe was elite who had a bit of luxury, especially in house help who took care of our needs, like washing of our clothes and others. But despite that, she was a very caring woman who followed Kabiyesi's instruction over us strictly. Living with her to a large extent shaped my life. At school, the way teachers and pupils look at you makes you feel special. But I maintained high level of discipline to remain humble to class mates and our teachers because Kabiyesi would not tolerate arrogance and indiscipline in whatever form.
How can you compare the two lives with that of palace?
They are different environment, so you cannot come up with a fair comparison. When we came to the palace on holiday, we did not go outside because the palace itself is a community on its own as you must have observed.
After Abadina, which school did you attend?
I first started secondary school in Ibadan but I had to move to the Federal Government Girls College in Akure, Ondo State after I had sat for and passed my Common Entrance Examination. Kabiyesi wanted me to compete with other children without any discrimination. I sat for the exams and passed.
How was life in Akure?
That was difficult, especially in the first term. All the privileges which I enjoyed in Ibadan were no longer there in the boarding school. I was under a strict boarding school rule. There was no borehole, we had to fetch water by ourselves and do cleaning by ourselves.
Did they recognise you as princess?
That was where the problem was among the seniors; they wanted to deliberately hurt me for being Alaafin's daughter. They made things difficult for me but it only lasted in that first term.
What did you do?
When I came home for vacation and narrated my experience, I was taught on how I should rise up to that challenge. I returned to school and became tough too though I was not rude because Kabiyesi must not receive report that any of his children was found being rude to the system. I was very conscious of that but I stood against oppression because that was what Kabiyesi also stood for, even till he became 50 years on the throne. He would not tolerate nonsense from anybody, and he would not do same to you. I returned to school and resisted oppression by the seniors.
Are you saying Kabiyesi is tough?
You can say that again. He is very tough for a purpose. He has weathered a lot of storm in the last 50 years. Were he not tough, he would not have coped. He loves education and scholarship and impacts these in all of us. You have no excuse to be an average student. He would not take that from anybody. If you are not the best you must be among the best. He is a lovely and kind father with a strict principle.