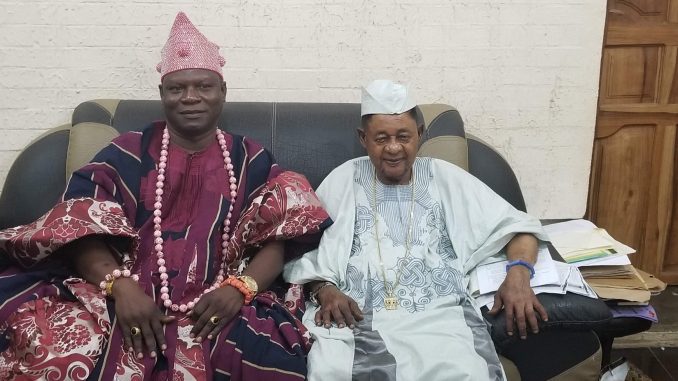 Since the news of the sudden transition of the 44th Alaafin of Oyo, Oba Lamidi Olayiwola Adeyemi broke in the early hours of Saturday April 23, 2022, the Eburu of Iba, Oba Adekunle Adeogun Okunoye has withdrawn from public space, keeping to himself and engrossed  in a sober reflection of his moments with the Ikubabayeye, with whom he shared a father-and-son bond. Oba Okunoye told TUNDE BUSARI that Alaafin too qualifies to be a deity. Excerpts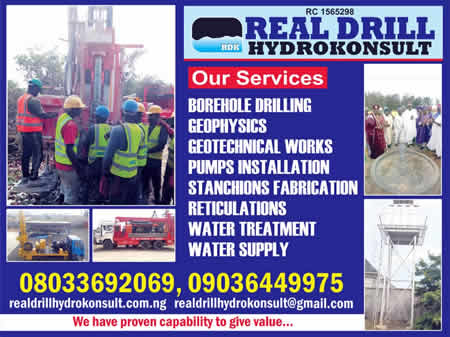 How did your relationship with the late Alaafin look like?
Let me first start by saying that this life is not about how long we spend but rather about how well; that is, the quality of life we spend while here. To describe my relationship with Baba (that is what I called him) is to say that the bond between us was real and natural. In fact, I must say that the love was inexplicable but I suspected it was rooted in the love Baba naturally has for his biological children which include Arewa Adeyemi.  Before I could even have opportunity to start reciprocating satisfactorily his love for me, the death struck. He knew we love him, we adore him, we trust him and we religiously accept his leadership.
Did it occur to you when you ascended to the throne that you would be that close to him?
There are things in life that could come across the mind of any young man, but becoming a royal son of one of the greatest kings that reigned in the last millennium wasn't anything I could ever imagine. We grew up to know Alaafin Adeyemi as the only Alaafin of Oyo. Some of our generation did not have privilege to know any other Alaafin and most adults in Yorubaland only know one Alaafin.
What impact had he on you as a traditional ruler?
Within the first year of my ascension to Eburu's stool, Baba taught me many things about Yoruba royalty and city administration. He counselled me about leadership and group dynamics. He created rooms and opportunities to understudy him and never hesitated to answer all questions, including basic and supposed stupid ones. I was admitted into the inner court of Oyo Palace, from joining in welcoming dignitaries to the palace and accompanying Iku himself on royal visits to foremost traditional rulers and to personal invitation to major chieftaincy ceremonies before many others knew about it. The warm receptions and hospitality of outer court members is a reflection of their perception of the chemistry they observed between Baba and his royal son. Oyo palace for us, the regulars, is one big family. I
Was there a special attribute you observed in him?
Interestingly, there are many attributes in him, all of which focus on growth and development. For example, Baba was always interested in progress of every king's domain and personal advancement. He dedicated substantial resources to our well-being without distinction of haves and have-nots. Also, Atanda was our god, his leadership, intelligence and wisdom are unparalleled and uncommon. He was an extraordinary philosopher, historian, poet, sociologist and philanthropist. Baba excelled in many other spheres of human endeavors. He was an embodiment of humanity and humility who lived and loved life. Alaafin was a great lover who took quality time to educate all of us (kings) on family affairs. His sense of fashion and public appearance are unique, and reflect the axiom "Ajise bi Oyo Laari, Oyo o se bi Baba enikankan" There was never a dull moment with Alaafin and the reason why many Obas across Yorubaland always wanted to return to Oyo and also host him in their domains.
What was his disposition to Yoruba race aside what we read in the media?
Alaafin was truly and incurably passionate about Yoruba race, and he did all he could to raise others that can continue in sustaining the legacies he inherited from our forefathers.
Did he preach the same sermon to you?
As a matter of fact, before this sudden death, we were working on activities that would keep Obas in Yoruba land busy on a general social problem. In his words, "Eburu, we can't wait until we have constitutional power before we serve our people to the best, we have to keep our brothers busy." I am not equipped enough to know what qualifies Ogun, Sango etc as Yoruba deity and how Catholics cannonized mortal being as saints but I strongly believe that Alaafin that I know indeed qualifies as deity. Alaafin's arrival at events speaks for itself and a ride with him across Oyo clearly revealed he was adored and celebrated by his people.
How much would you miss him?
That is certain. I have been indoor since Saturday thinking on a lot of things, especially my future in his physical absence. But I must say this to you that Alaafin didn't die because we are alive with a part of him in us. He has just been transformed into a higher being. Baba raised a cult of followership not only as a king in Oyo town but as a person endowed with super natural abilities. The ecstasy that usually and always accompanied his arrival anywhere is an attestation of his being.
What did you observe as his viewpoint on death?
Atanda was not afraid of death, and he indeed told me that humans are beneficiary of death, and should, therefore, not mourn the dead. It is just painful that we will not see him again in person but like we have been communing with other deities, he will always be with us. Adieu, Baami Atanda, Iku Baba Yeye, we shall forever worship you as god that you are and you will permanently remain in our mind until we meet again. My special condolences go to Folasade Arewa and other children, the Oloris, the Oyomesi and all members of outer court at Oyo Palace.