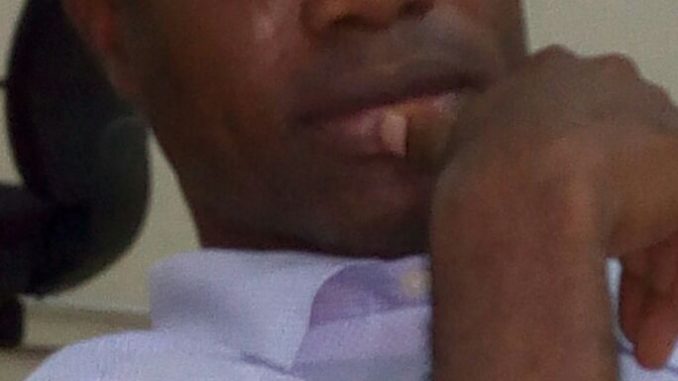 Close allies of the late MKO Abiola, during his struggle to win primary elections of the Social Democratic Party (SDP) in Jos and the annulled general elections on June 12, 1993, would remember role which Abiola assigned to his first son, Kola Abiola, the logistics man and finance director. It was a duty a reasonable father should give to his son, especially a tested son, under that circumstance. Did Kola Abiola deliver and live up to his father's expectations? MKO Abiola unfortunately did not live to confirm this question; he died in the course of reclaiming his mandate from the military commanded by General Ibrahim Babangida.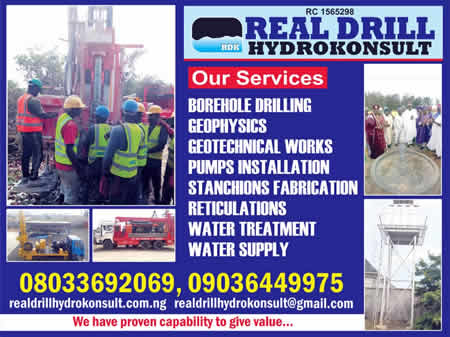 However, aside that no politician has come out to refute Kola Abiola's claim of his role, that MKO Abiola won the two elections attests to Kola Abiola's efficiency on that assignment. That experience exposed to him secrets of politics, at least Nigeria's politics of mercantilism. He must have understood the large amount involved to secure the party ticket for his father.
Yes, his father was a detribalized Nigerian whose reach covered all geo-political zones and different faiths and denominations. Yes, his father was the pillar of sports in Africa and proprietor of the defunct Abiola Babes and Concord FC with substantial contributions to the Nigeria Olympic Committee (NOC) treasury. Yes, his father was this and that, including friends and promoters of Nigerian indigenous musicians.
Kola Abiola must know that all those stuff could not win his father that ticket in face of Ambassador Babagana Kingibe, who had 99 % of state governors to his side and the powerful late General Musa Yar'a dua (retrd), the godfather of Alhaji Atiku Abubakar, the third contestant at the Jos convention. Even despite the cash, Kola Abiola should remember what his father went through before Yar' a dua could ask his godson Atiku to step down for Abiola to beat the threatening Kingibe.
A former Governor of Ogun State, Aremo Olusegun Osoba captures the events succinctly having worked intimately with Abiola his kinsman at Jos. The former Daily Times of Nigeria Managing Director, in his 2018 book-Battlelines: Adventure in Journalism and Politics- recalls. "The expectation was that Kingibe would win that second round. But it went in Abiola's favour. Chief Lamidi Adedibu was one of the pillars that worked within the Yar Adua group to ensure that everybody voted for Abiola. That was how Abiola went on to win the Jos Convention to the shock of political pundits."
Now that the more matured Kola Abiola is out as a full fledged politician and member of the Peoples Redemption Party (PRP) of the late Talakawas champion, Mallam Aminu Kano, eyes are back on him and expectations are already gathering. The expectations are really not of a Kola Abiola who would tomorrow pick presidential ticket of his PRP and floor both the All Progressives Congress (APC) and Peoples Democratic Party (PDP) candidates at the next year general elections. No!
The expectations are on his preparedness to offer himself as a sacrifice to build PRP to a truly national party beyond Kano-Kaduna platform its founder left behind in 1983. Until few days ago when Kola Abiola announced his membership and after the death of the former Kaduna State Governor, Alhaji Balarabe Musa, a true protégé of Aminu Kano, in 2020, I had turned my eyes off the party, anticipating its formal funeral.
I said Balarabe Musa had gone to heaven with that party, the welfarist party which every struggling Nigerian should join because of the impeccable integrity of its founder. One story, excerpted from Aminu Kano's biography, illuminates who he was as a minister in the regime of General Yakubu Gowon.
Aminu Kano's fellow politicians in the cabinet were alleged to have been envious of Gowon's unconditional respect for him; they, thus, decided to cut the cord. They set Aminu Kano up inside his living room with offer of an irresistible amount of money during a festive season, when he would need more money to take care of his family and other dependents. It was 25, 000 Pounds Sterling, a conservative equivalent of a billion naira today. What happened thereafter?
"Mallam collected the money but did what was the best right thing to do at that moment and forgot about the matter. Then when the council of minister under Gowon was in session, the Head of State repeated what the other minister considered as preferential treatment towards Mallam.Gowon turned to Mallam who all along has been attentive and quiet at the meeting and asked him; Mallam what do you think?" It was a bomb shell explosion.
"The jealous ministers were livid with anger and confronted Gowon with their displeasure on this behaviour of his asking Mallam his opinion before taking a final decision in the Council on most crucial matters.They told Gowon if he thought Mallam was the cleanest in the Council morally, that's wrong. Their spokesman went ahead and narrated, and gave full account of how "Mallam" himself also received sleaze money from them, with date, time and all.The Council was so quite for few moments in shock of the "exposé".
"Then Gowon later found his voice and courageously asked Mallam; "is that true?" Mallam Aminu who had not lost an iota of his equanimity and composure replied lightly; "yes it's true, these people gave me money and I collected it. But let's consult so so bank to find out in whose name that same amount was lodged on so so date and time, the same time the sleaze money was given to me by these ministers".
"After the necessary investigation, it was discovered Mallam Aminu had lodged the money in the Federal Government account and was given a receipt for same which Mallam tendered before the Council after the bank has corroborated Mallam's account of what transpired between him and the bank. Gowon was said to have stood up in awe for Mallam and hugged him and dropped a tear or two to express his elation.
This story is one of expectations from Kola Abiola. Is he ready to uphold this ideal of Aminu Kano, despite his early exposure to all lusters of life due to his background as heir apparent to the multi-billionare MKO Abiola? Is he ready to live an austere life of Aminu Kano and Balarabe Musa to convince his followers that he is not a holy satan? Is he prepared to slug it out with the bourgeoisie in the two giant parties? This last question just reminded me of a tribute dropped by a lecturer in Department of Social Sciences, Kano State College of Arts Science and Remedial Studies, Muttaqa Yusha'u Abdulra'uf at the 25 years anniversary of Aminu Kano.
The scholar wrote: "I believed if Mallam was to be alive he would have rather chose to remain in his grave, especially the way and manner the politicians conduct themselves. The pattern of party politics is characterised with capital accumulation, the state power is seen to be as an opportunity for capital accumulation."
Is Kola Abiola ready to effect change of this narrative? Don't let me cast a doubt on his capability and courage yet. It is too early and hasty to do that, particularly going by tone of his statement revealing his painstaking research into the history of Nigerian politics as well as his strong belief in the PRP as the best alternative to Nigerians.
He said, "I believe in equal opportunity and I believe this party represents all the ideals that I believed in. We have a youth population that has been cut out of the political process. The first thing I want to do is to disrupt the political process and give the true owners of Nigeria the choice for their voice to be heard. Only PRP can give them that. We will mobilise the youths to own this process and give the PRP a rebirth."
Doesn't he sound more serious and more determined here? Let me just leave and say 'time will tell'.