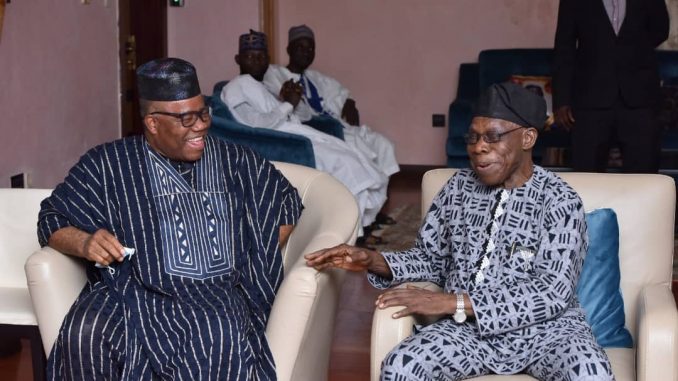 A former President of Nigeria, Chief Olusegun Obasanjo has said that what Nigerians need most in 2023 is Godswill and the All Progressives Congress (APC) presidential aspirant Senator Godswill Akpabio the country would get.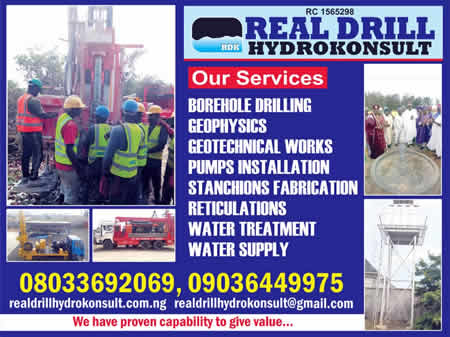 Receiving in courtesy Akpabio and members of his campaign organization in his Presidential Library, in Abeokuta, Ogun State today, Obasanjo thanked Godswill for the respect he accorded him with his visit.
"As you have rightly said, I can die fighting injustice the way I did in your case when you wanted to be the governor of Akwa Ibom State. And you never disappointed me in that office. Since then, you have been going from strength to strength," he noted.
Obasanjo further said, "a lot has been said about Nigeria and you are absolutely right that if Nigeria does well, Africa and the black race will do well and vice versa. You have done it before in your state and can do it for Nigeria. I believe God has a plan in your life and my prayer is that your desires be in tandem with God's will and purpose for Nigeria. Your name has something to do with your destiny and may God's will be done in your life.
"Godswill, Nigeria needs Godswill and Godswill will it get in 2023. I thank members of your campaign organization, I believe you are here with him because you know Nigeria needs Godswill and Godswill Nigeria will have, for if we don't, it will be a disaster to us."
He also disclosed, "I belong to no political party. I am for all people. I am no more into partisan politics. I pray that God gives us a team leader and coordinator of people as the next president.
"No individual can do it. No single political party can solve Nigeria's challenges. Any aspirant, who is not thinking that way, must start now. We need a team player. We need an all inclusive government made up of Nigerians with proven track record in public service. I believe we can get out of insecurity and create a conducive economic atmosphere for foreign investors to come in."
Akpabio had earlier told Obasanjo that he was his guest to formally inform him of his intention to run for the highest office in Nigeria.
"In my campaign organization are representatives of the various ethnic nationalities. I came to you accompanied by Nigerians because this is the way you taught us. God create people for different purposes. God created you to be a signboard of love and unity for Nigeria.
"Your position transcends political boundaries and if anyone aspires to govern Nigeria and such a person doesn't come here to intimate you, then such a person is not serious. No political party should own you. You must speak for all of us. You belong to Nigeria and that is why we are here. Your interest remains Nigeria," he remarked.
According to Akpabio, "I stepped into the race to improve on the legacies of our past and present leaders which you are one of them. I want to be judged on my records and not on where I come from or religious belief. We have stepped out to say let God's will be done. Godswill brought a lot of transformation to Akwa Ibom State, security and religious harmony and that is what I seek to replicate in Nigeria when given the opportunity."