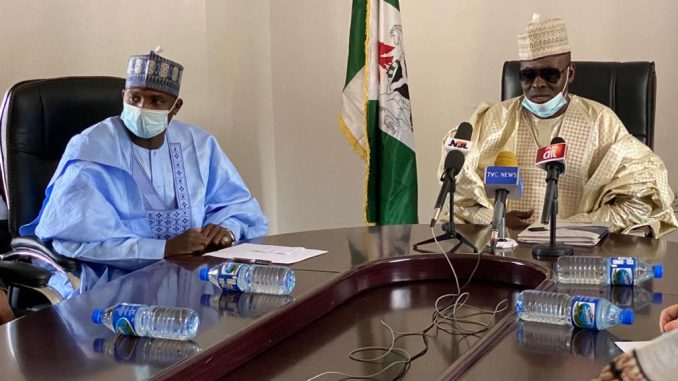 A Non-Governmental Organisation, the African Global Empowerment and Development Network (AGED Network) has risen in support of the Nigeria Police Trust Fund's (NPTF) quest for an improved Police force to enhance performance and restore its glory.
The President of the body, Dr Majidadi Bala Kotangora declared yesterday while hosting the police trust fund delegate led by its Executive Secretary, Hon. Ahmed Aliyu Sokoto in his Abuja office.
In a release, signed by the Public Relations Officer of the NPTF, Olabisi Okuwobi, a copy of which is available to TheTabloid.net, Dr. Majidadi affirmed that the Network's agenda for the Nigeria Police Force was to transform, renovate and reconstruct all Police training institutions in the country.
To that effect, the president revealed that his organization had secured international supports in addition to required funds to impact meaningfully on the NPTF.
He recalled that a good number of security agencies had patronised the Network for intervention in their various programs, assuring that the time was ripe to extend same to the Nigeria Police Force described as the best institution statutorily tasked to secure the country.
The executive secretary of the NPTF, Sokoto intimated his host about the activities of the trust fund as well as its mandate. However, he expressed fear about inadequacy of its substantial funding from the Federation Account and, thus, called for benevolent assistance from organizations like AGED network.
The Nigeria Police Trust Fund was created and signed into an Act by President Muhammad Buhari in 2019 with the mandate of intervening in Police infrastructure, training and equipment need. The main objective of NPTF is to create responsive, proactive, well- trained, well-equipped and highly motivated policemen through the administration of funds accrued to the organization.