Members of the Medical and Dental Consultants' Association of Nigeria (MDCAN) of the Federal Medical Centre, Owo, Ondo State has reiterated their faith in the judiciary over the ongoing legal matter between them and the hospital Chief Medical Director, Dr Ahmed Adeagbo.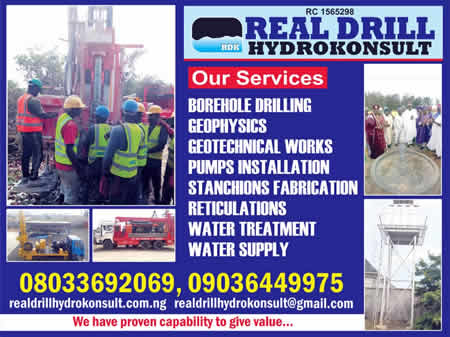 They, therefore, issued a warning to Adeagbo to desist from influencing ministers and other top brass of the Ministry of Health to mount pressure on them to withdraw from the case over his reappointment.
MDCAN, which described Dr Adeagbo's moves as embarrassing and deliberate act to intimidate its members encouraged the CMD to wait the court ruling.
The body said rather than running from pillar to post to influence its members to pullout of court, he should exercise patience to see end of the case.
Dr, Dominic Igbasan, a member of the MDCAN, revealed that they had been invited to a series of meetings with the former Minister of State Dr Adeleke Olorunmbe Mamora with Permanent Secretary and other directors of ministry over the litigation issue.
Igbasan said, "But our stand still unabated because we want to follow due process of the law to correct the anormaly so that it serve as deterrent to others who may want to play smart in future. Dr Mamora and his team appealed to us to resolve the issue amicably but we are determined to see the end of the legal battle because judiciary is still the last hope of common people."
He added that the new minister of State, Dr Osagie Ehanire had also held a one-hour meeting with the two parties in Abuja during which the minister appealed to the MDCAN on the matter.
"But we remained resolute on the matter. The fact still remains that we are not having personal issue with Dr Adeagbo, what we are fighting for is an injustice and the course is a collective struggles which will benefit everyone even his children in future if they happen to work in FMC Owo in the nearest future.
"He should please allow us to rest, after all we are not saying we have (sic) tired of contributing money for the logistics and our counsels have not complained that we have not met the financial obligations. Therefore, he should stop sending people to us to appeal to us to resolve the issue out of court, he should know that 'No Victor, No Vanguished' may God be on our side," Igbasan stated in a tone of finality.