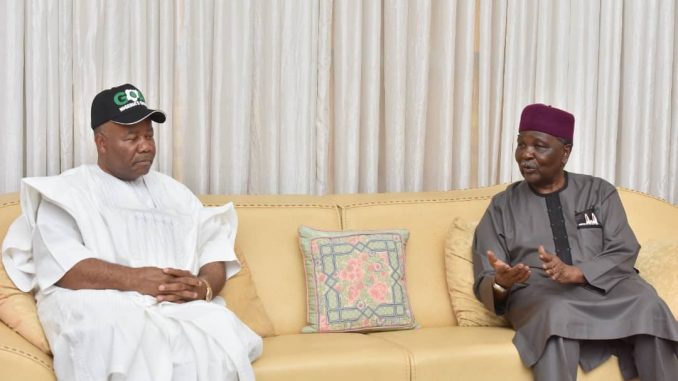 A former Head of State, General Yakubu Gowon (rtd) has said that the All Progressives Congress (APC), Presidential Aspirant, Senator Godswill Akpabio is a true Nigerian created with genuine love for Nigeria and Nigerians.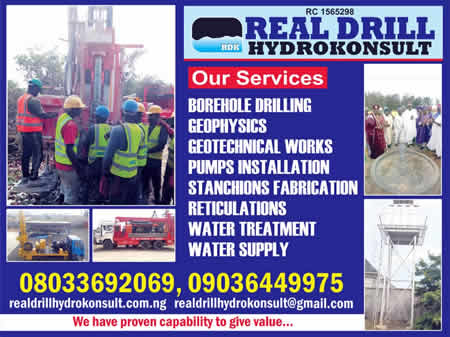 Gowon also said that should Akpabio given the opportunity, he would replicate what he did in Akwa Ibom State where he was Governor for eight years.
At his residence in Abuja, where Akpabio and members of his campaign organisation paid Gowon a courtesy visit on Tuesday, the founder of Nigeria Prays Organisation thanked his guests for the visit.
"In your opening speech, you have reeled out all what you did in your state when you were the governor. I also listened to your declaration speech. You believe in one Nigeria and the unity of this country which is very important for any body who aspires to preside over the affairs of this country. You have every right to be considered for the presidency based on your track record as the governor of Akwa Ibom State, Senate Minority Leader and member of the Federal Executive Council," he stated.
Gowon noted, "I will continue to pray for your success. It is God that will finally decide who to handover the affairs of this country to. God looks at the heart and it is only Godswill that will be done at the end of the day based on the intent of your heart. God sees the heart. Whatever it will take, we must continue to love Nigeria and keep it united.
" All what you have said, are things that would make Nigeria great and united. If you finally emerge our president, ensure that you bring everybody together, tackle insecurity so that your socio-economic programs for the people would be manifested. I will continue to pray for you and wish you the best and for who ever would be God'swill for Nigeria."
Akpabio had earlier told his host that he was in his residence to formally intimate him of his presidential ambition, saying," Your Excellency, I am here to formally inform you of my presidential ambition and plans for the people of this great country if given the opportunity. You are one of the fathers of this Nation and that is why it is imperative that I seek your fatherly blessings and prayers in the task ahead."
"I am aspiring based on my records. Some people propagate unity with their lips, but I practicalised it. I declared free and compulsory education for all Nigerians, resident in Akwa Ibom State. I opened up the Government House in Uyo, to all Nigerians. My ADC, CSO, Orderly and other close aides were from other parts of the country. I sponsored over 5000 Muslims to the Holy land among numerous life changing programs. My vision for Nigeria is that of planning for the future. Visionary leadership is what we need in Nigeria today, not your tribe, religion or social background."
Speaking further, the former Minister, Niger Delta Affairs said," I am running for the office of the president in 2023 to create positive records for Nigeria and unite this our great country. When God'swill is done in Nigeria, what happened in Akwa Ibom State, would be replicated in Nigeria. I came to tell Your Excellency that that young man you used to pray for when he was governor, anytime you visited Akwa Ibom State, wants to replicate what he did in Akwa Ibom State, in Nigeria.
"Your payer for Nigeria has really helped us during our period of challenges. What if we were not praying? All your prayers were not in vain. That this country is still together today is because we are praying. Infact, your prayers for me anytime you visited Akwa Ibom State when I was governor, brought about uncommon transformation," he stated.
Akpabio was accompanied by Former FCT Minister, Dr Aliyu Modibbo; Former governor of Taraba State, Garba Umar, Gen Garba Audu, Barrister Sylvester Okonkwo among others.