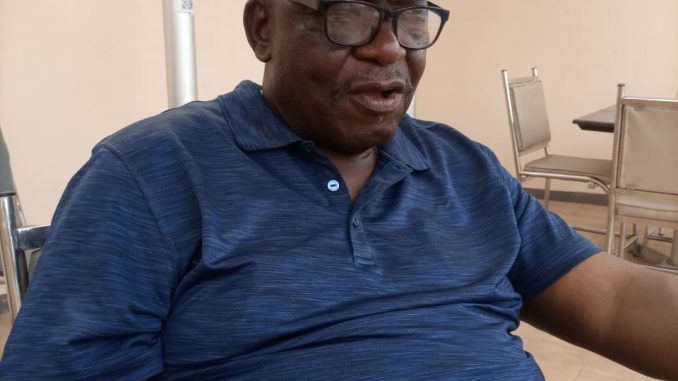 Chief of Staff to Senator Kola Balogun (Oyo South Senatorial District), Alhaji Omilabu Gandhi is also a former local council chairman and a chieftain of the Peoples' Democratic Party (PDP) in Oyo State. His depth of the state politics is seemingly bottomless. His political creed is politics devoid of bile. This much was uncovered during an interview in which he said it all but with respect to members of opposition parties. Excerpts: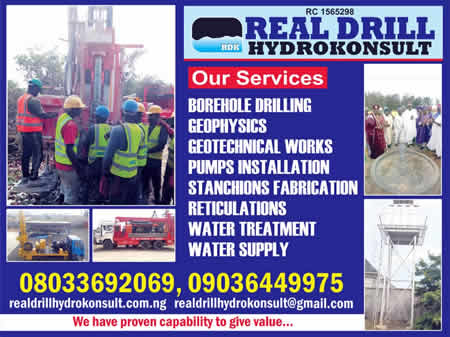 It has been more than two and half years but many are still wondering how did Dr Kola Balogun defeated former Governor Abiola Ajimobi in the 2019 elections to become the senator representing Oyo South Senatorial District. What was the magic wand?
It was the almighty God that made it to happen. If you are a Christian, you will know the story of David and Goliat. So, it was a divine intervention.
But has Senator Balogun been able to justify his election?
As far as  I am concerned without sentiments, Senator Kola Balogun has delivered. So many people don't even know what to say in term of rating the performance of an elected public office holder. They are only interested in saying what will suit their own personal projects. But if one is being sincere, definitely one should be able to say Kola Balogun has done this and that he has not done that.
A lot of people are of contrary opinion. As his Chief of Staff, can you talk about some of what he has been able to do in the last two and half years?
Senator Balogun is a silent achiever; he doesn't make noise. Very soon, you will see and read all his achievements in a booklet we are working on. A lot of things have been done. When we talk of infrastructural development, he has facilitated a lot of schools and roads. He has facilitated electricity; even communities that have never been connected have been settled. He has facilitated loans for people to improve their businesses. He recently facilitated an agriculture training and empowerment programme for the people of Oyo South Senatorial District which was conducted by the Institute of Agriculture and Research (IAR&T), Moor Plantation, Ibadan. The details are out there and they are verifiable.
If you are not his aide or close to him, what will you advise Senator Kola Balogun to improve on?
I will only advise him to improve on all that he has been doing. I told you that, as far as infrastructural development is concerned, Kola Balogun is beyond average in two and half years and lot of thing are in the pipeline now. Economically, he has been assisting a lot of people to boost their trade and he has assisted people who have health issues. As a first-timer at the National Assembly, he has been able to facilitate so many things for his constituents, more than most other first-timers who only sit to watch things. But because he is a grassroot politician and he is passionate about his constituents, Senator Kola Balogun moves from one office to the other, seeking for the development of his senatorial district and welfare of his constituents. Just some few weeks ago, Senator Balogun facilitated solar streetlights in some market places and others. Just last week, we concluded another batch of agricultural training and empowerment programme, the second one, this year alone. We shall commence another one next week. We do not only train; we also empower the beneficiaries with some substantial amount of money as start up. He has been building schools and constructing roads and we are starting construction of boreholes next week in all the local government areas within his senatorial district. He has facilitated the upgrading and renovation of ancient palaces of some of our revered traditional rulers in Oyo South Senatorial District.
Senator Kola Balogun, unlike many other politicians, has not been giving out okadas and sewing machines to people but rather embarked on training and empowerment programmes. Why is he not giving out okadas?
Giving out okadas and others is a form of traditional empowerment for politicians. We are still coming to that, but Senator Kola Balogun believes in training people how to fish rather than giving them fish to eat. He will train you and empower you and after few month you will come back to thank him. The COVID-19 loan that he facilitated has change some people's destiny. The least person got N400, 000, while some got as much as N2 million. You will see all these in the booklets we are working on and you can call the beneficiaries for verification.
Some people believe that Senator Balogun and Governor Makinde are no longer close because the governor reportedly has his eyes on another candidate for Oyo South Senatorial District in 2023. How true is this?
Ask Kola Balogun today about 2023, he will tell you that his main concerned for now is delivering on the mandate given to him by the people of Oyo South Senatorial District. Having said that, I can tell you with all authority that Senator Kola Balogun and Governor Seyi Makinde are in cordial terms. The issue of second or third term is in God's hand. The mandate Kola Balogun is using now is God's work and not human plan. Kola Balogun is a pleasant man. He doesn't have issues with anybody. He believes that whatever the almighty God wants him to do, he would do it.
You are a leader, a former council chairman and one of the key stakeholders in the state chapter of the Peoples Democratic Party (PDP). How has the party been fairing since Engineer Seyi Makinde emerged as governor in the state?
I thank God for Governor Seyi Makinde and the PDP because the governor has been performing wonderfully well. One wouldn't even expect a first timer to be doing what he has been doing, as far as infrastructural development is concerned. We are witnessing development in the health, security and other sectors.Critics will always have something to say but, so far, Governor Makinde has been trying his best for Oyo State and you can see now that things are coming to normal in the security sector. The education sector too is not what it used to be. I don't know which sector you want to talk about that you will not see his imput. Governor Makinde is putting smiles on the faces of the people of the state. So, he has been doing wonderfully well and I can say it convincingly that, if he chooses to come in for a second term, he will surely return, by the grace of God. And talking about the party, the PDP in Oyo State, Governor Makinde is trying his best. The party is moving forward under his leadership.
But some members of the party are angry, alleging that the governor has not been taking care of party members…
A lot of the aggrieved members, as you call them, are self-centred. If they are truly aggrieved because of the interest of the party, it wouldn't have gone to that level. But a lot of them are self-centred and their grievances are for their own personal benefits. Everyone of us are leaders of the party; we have one thing or the other to say that is not okay with us,  as far as the party is concerned. But this man is trying his best in making us proud with the level of unprecedented achievements and people-oriented projects. I think what is needed is to assist him to succeed. Definitely, he would come back to us, the party leaders, having satisfied the electorate. As for the party interest, that is family affairs. We supported him to get to that position and I am sure that, after satisfying the electorate, he would come to us. So we should support him with our prayers. It is not the grievances or the grudge that will give us what we want. Ask Governor Seyi Makinde, if he would tell us openly, what a lot of them have been telling him in respect of their interests; they are asking for their personal gains.
Opposition parties in the state, especially the All Progressives Congress (APC), believe that the lingering crisis in the PDP is an open cheque for them to take over the state in 2003…
They are only wasting their time because, after two and half years, Seyi Makinde has surpassed so many administrations in the state in all spheres. You journalists can attest to his achievements in the areas of education, health, economy and agriculture. The Internally Generated Revenue (IGR) is now more that what he met on ground. So if the opposition is thinking that they can bank on the aggrieved PDP members, they are deceiving themselves. It is a family affair. We will reconcile; we will settle.
If you are opportune to meet Governor Seyi Makinde, what will be your advice to him?
I will advised him that everybody in the party is important, so he should carry everybody along. This is because one thing is very important, we had the presidential and other national elections without coalition and we succeeded. Definitely, even if we should go ahead with governorship and state House of Assembly election without the coalition, we would have succeeded too. But God has destined that those who formed coalition from other parties will benefit from this government. I will advise Governor Seyi Makinde to please carry everybody along; every leader, in one way or the other, contributed to the success of his election. So they should not be left out.
With the way things are going in Oyo PDP, do you think Governor Makinde will still be in charge of the party structure in 2023?
God sparing our lives, as things are now, the party executive on ground will conduct the next elections. It is the wish of the members of the party that put the executive in place, not Governor Makinde. He never imposed any of the officers on ground now. Definitely, they will perform their lawful duty to conduct primaries for those who will contest the next elections.
Recently the PDP held its national convention and a new set of executive emerged, including Amb Taofeek Oladejo Arapaja. Are you convinced that they will be able to deliver in 2023?
The processes they went through to conduct the National Convention of the party indicated that we have matured and responsible people at the national headquarters of the party. You can see that our major opposition, the APC, is not settled till date. I can tell you bodly that, by the grace of God, the PDP will capture the national and Seyi Makinde will return as governor of the state for a second term.
Most of you in Kola Balogun's camp were in the camp of a former governor of the state, Chief Adebayo Alao-Akala. Even Senator Kola Balogun was once the DG of his campaign team. Do you still relate?
Yes, we do from time to time. We are together.
Chief Alao-Akala is in the APC and you are in the PDP. Are you thinking of bringing him back to the PDP?
We are brothers; party politics would not affect our relationship. As regards the second part of your question, miracle may happen. We are one family, and there is nothing disturbing our relationship.