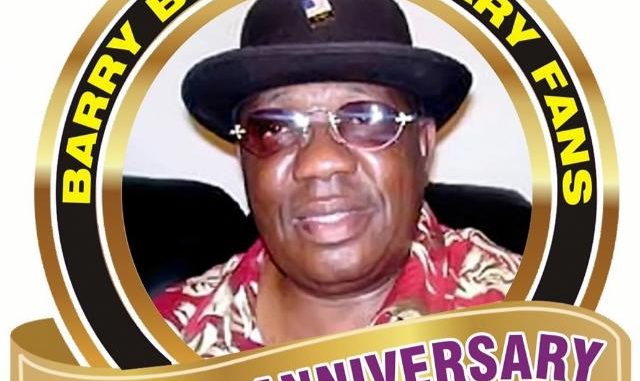 Lovers of the late Dr Sikiru Ayinde Balogun Barrister's music are rounding off preparation to host the fourth edition of their annual reunion commemorative 11 anniversary of Barrister's transition.
The Tabloid.net recalls that the top fuji musician passed away on December 16, 2010 in UK after an unsuccessful recovery from sickness with which he battled about a year earlier.
Named Barry Black Votary Fans (BBVF), the group is made up of professionals who have made a mark in their respective callings and come together with a view to propagating messages contained in Barrister's numerous songs.
A member of BBVF, Aare Akintude Azeez said the event tagged hangout would hold December 11, 2021 in Ibadan, the Oyo State capital specifically at Lafia Hotel, Apata where a number of programmes had been scheduled.
Azeez explained that the club had decided to take this year's hangout to Ibadan to spread the club's coverage beyond Lagos State where he revealed previous editions successfully held.
"Our members cut across different towns in the South-west, hence need to rotate venue of our hangout. And you would agree with me that Ibadan is special as home of our Barrister. We shall be glad to receive members at the function," he said.