Not all Professors in Nigerian universities are beneficiaries of President Muhammadu Buhari's attention on their birthday celebrations or other private functions.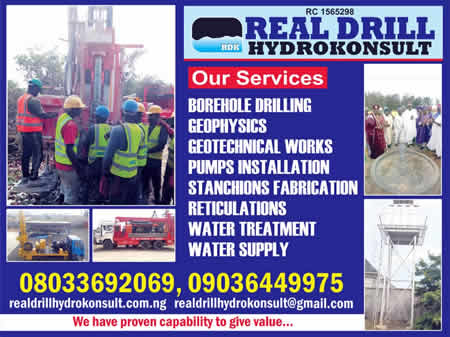 Buhari's congratulatory message to the American and European Diplomacy Scholar, Professor Richard Olaniyan is a testimony to Olaniyan's outstanding feat in his choosen academic career.
In the message, issued by his media aide, Mr Femi Adesina, the president applauded Olaniyan for his patriotism and "commitment to nation-building through research, teaching and counselling, with pioneer works like study of diplomatic interactions and diplomacy of Yoruba and pre-colonial African states."
Buhari also "prayed for long life, good health and strength for Olaniyan, a recipient of the highly coveted Fellowship of the Nigerian Academy. "
The Tabloid.net gathered that during his active service in the Faculty of Arts of the Obafemi Awolowo University, Ile-Ife, his natural mien was a contrast to his academic stature as a Professor with a web of global network.
On the floor, which houses his office in the History Department in the Block II of the Humanities Building, he reportedly walked past students as if shy or scared of an eye contact with them.
Yet, he was not only a roaring lion in the assemblage of eggheads, he was specifically an indisputable authority in teaching 'American History' to undergraduates, majority of whom arguably had their first contact with History of the new world through him.
And while he was standing in front of his students, his comportment and total attitude to teaching was said to be penetrating and infectious to change the heart of a category of students not actually inclined to learn and read but only hanging out on campus to mark the time and return to their parents with basement CGPA.
Olaniyan was that impactful as graphically reminisced by one of his students and indeed beneficiaries of his academic prodigy. The student, Alhaji Mojeed Olabode Olaniran, a retired Comptroller of the National Correctional Centre, attested to his lecturer's "calmness, decency, maturity, diligence, humility, experience and exposure."
Nostalgically, the Ibadan-born Olaniran explained that the scholar is also a deep thinker, punctual and hardworking lecturer who marked students register at the beginning of every lecture religiously and addressed his students deliberately with unmatched respect, despite that he was of age bracket of biological fathers of many of them.
The liberal Olaniyan, according to Olaniran, scarcely picked offence in the same manner he rarely set out to hurt anyone, hence the contagious respect for him by students and his colleagues beyond the school's Humanities buildings.
"I remembered him admonishing us his students in the final year as we prepare to go for NYSC, he told us to do three things while in the National service before entering the labour market, the Olaniyan triple commandments are: "Learn a new language. Learn Computer Science. Read one autobiography.
"I got closer to him through Professor Sola Akinrinade who drew me closer because of my academic performance, and towards the end, he took me to Professor Olaniyan, the then Head of Department with intention to retain me to pursue Academic and Research Career for which Prof Olaniyan assured me of better future. But God has a different plan and program for me for which I am very grateful and thankful to Him," Olaniran submitted.
It was also gathered that Olaniran was just a dot in a mass of beneficiaries of Olaniyan's humanism and genuine concern for his fellow humans.
A lecturer in the department of English Language of the OAU, Ile-Ife, Professor Kayode Ogunfolabi, shared with our correspondent an encounter which, according to him, remains fresh in his memory because of its significance to his international career.
"My first and only encounter with Professor Olaniyan has been engraved in my memory. My visa application was denied and I had no clue of what to do next. When I approached Professor Olaniyan, I was surprised he left everything and focused on solving the problem," Ogunfolabi enthused.
Another student of Olaniyan, Mr Wale Adejuwon, also reminisced, "Baba taught me American history, titled 'Black in the new world.' during my under graduate days in Ife; I really learnt a lot from this erudite and prominent professor virtues of humility and simplicity. Baba served as the first Provost of College of Humanities and Education of the Obafemi Awolowo University Ile-Ife, Baba Prof Olaniyan was academically generous by providing us with all the required reading materials."
The effective leadership role generally attributed to Olaniyan, especially his establishment of the American Studies Association of Nigeria (ASAN) in 1990, of which he was the pioneer President, dated back to his formative years at the St Peter's Teachers College, Akure, where he rose from a class captain to the school senior prefect in 1958.
It was learnt that management of the college didn't just throw the prestigious post on the lap of Olaniyan as a favoured candidate, his emergence followed a democratic process which saw him engaging in rigorous campaign for two weeks before the elections, contested by four others, which he won convincingly.
"Richard won by a wide margin on December 1, 1958 and became our senior prefect, our own premier from December 1 to December 12, 1959. With his cabinet in tow, seamlessly manning every aspect of the life of the students, nobody was in doubt of who was in charge," said one of his classmates, Dr Bola Pariola.
Conscious of and convinced that all eyes were on him as the numero uno among the students population, Olaniyan, who would later become the first degree holder produced by the college, led by example in the classroom and accordingly recorded a stunning performance at the General Certificate Examination (GCE), impelling the passionate and extremely overwhelmed principal of the school to recommend him to the Regis University in Denver, Colorado for admission.
Pariola, who was Olaniyan's best man at his wedding, recalled that the American university's reply to the application came with admission. The admission also astonishingly came with a scholarship, which though excluded pocket money and books. Nonetheless, the undaunted Olaniyan continued to express in classroom his academic wizadry right from his first semester, made the Dean's List and consequently earned himself a full scholarship.
"The regular reports of his consistently excellent performance, leading to graduating at top of his class in 1965, winning the prestigious Danforth Fellowship, and getting his PhD, widely circulated by the principal among the students and the alumni, became a source of pride and inspiration. His success gave the principal the confidence to recommend and sponsor twenty-two other candidates, including myself, this time to Canadian universities, before he left Nigeria," Pariola said.
Olaniyan's return home in 1970 landed him a job at the then University of Ife first as a lecturer and four years later a senior lecturer and nine years later a Professor in 1983 through whom hundreds of students passed. He would later rise to the post of Dean, Faculty of Arts, comprising History, English Studies, Philosophy departments among others. He served from 1989 to 1991 shortly after which he created another record when the university authorities named him the pioneer Dean of Students Affairs. Between 1992 and 1993, he also served as Provost, College of Arts and Education when the school was running what was known as collegiate system.
A mentee of Olaniyan, Professor Aduke Ekundayo, who revealed he was instrumental to her first ever paper, which, according to her, he edited with complementary remarks, also disclosed that Olaniyan served at other academic and administrative committees, including being coordinator, Obafemi Awolowo University/University of Wisconsin-Parkside Exchange Programme for five years; and Chairman, Board of Directors, Obafemi Awolowo University Press between 1988 and 1993; aside that he was the University Orator in 1987, 1992 and 2003.
Ekundayo averred that while Olaniyan formally retired in June 2007, he has, however, since demonstrated the old soldier, in him, who must serve till he breathes his last. Because he evidently knows no other world aside his natural habitat in the ivory tower, his post-retirement years were rededicated to more scholarly engagements, publications and teaching, which saw him contributing more value to knowledge space.
"His latest publication titled Trans border Pastoral Nomadism and Human Security in Africa: Focus on West Africa, co-edited with Olukayode Faleye and Innocent Moyo, (London: Routledge, 2022) came out early this year. Three other works preceded this, namely: The Catholic Chaplaincy at OAU, 1962-2019 (OAU Press, 2019); Richard Olaniyan and Ehimika A. Ifidon (eds.), Contemporary Issues in Africa's Development: Whither the African Renaissance? (Cambridge Scholars Publishing, 2018), and the third, Richard Olaniyan and Rufus T. Akinyele, Nigeria's Ungoverned Spaces: Studies in Security, Terrorism and Governance (OAU Press, 2016). Contemporary Issues in Africa's Development, an eighteen-chapter reference material by experts, a frantic and critical analysis of the conundrum of the multiple dimensions of Africa's development, remains one of the very solid works to come out in recent time.
"Other works by Professor Olaniyan include: Richard Olaniyan and Akin Alao, The Servant of the Living God: Biography of Primate Emmanuel Adekeke Adejobi (Lagos: AAF, 2006); Richard Olaniyan, Obafemi Awolowo University: A University on the move (Lagos: BGA, 2007); and Richard A. Olaniyan, In the Service of God: The Catholic Church in Oyo Diocese, 1884-1994 (OAU Press, 1994).His book chapters and journal articles have appeared in reputable outlets," she wrote.
The scholar added that despite his advancing age, Olaniyan picked an appointment at the Department of History and Diplomacy in the Niger Delta University where he was teaching till 2010 during which he served as Head of Department and, as usual, made a remarkable impact on his young and old students.
"He reorganized the undergraduate program, giving it a wider coverage. There was also a significant increase in staff publications and promotions. The department was the first in the Faculty of Arts to be asked to produce a Post graduate Program for M.A and Ph.D. Today the department is performing excellently well in these programs. Through him and under his tenure, the department floated its first journal: The Wilberforce Island Historical Review," Ekundayo said.
An important but uncelebrated side of Olaniyan is his community service drive, which makes him a son of two towns. In Ile-Ife where he worked and Osogbo, his hometown, he has always been a frontline contributor to their development, especially in the education sector, serving as members or chairman of Boards of Governors of several secondary schools.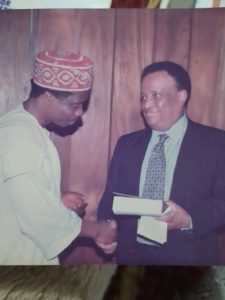 He was reported to have facilitated the Oyo State Government grant used to construct two blocks of the Ataoja High School in Osogbo. He also made his mark at the St Mark Commercial Grammar School, Osogbo, Government Grade II Teachers Training College, Osogbo; Our Lady High School, Ile-Ife; Moremi High School, Ile-Ife; and Alex-Duduyemi Memorial College in Ile-Ife.
The Asipa of Osogbo, High Chief Ajadi Badmus, who served on the same board of Governors of the St Charles Grammar School, Osogbo over 50 years ago, confirmed Olaniyan's commitment to the development recorded by the Catholic school located along Ilesa Road.
"He was on the board of governors as representative of the Catholic Church of which he was and still he is a member. I was teaching at Ifaki-Ekiti Methodist Girls High School, Ifaki-Ekiti. I would come to Osogbo to attend our meetings, and we interacted very well and showed concern about progress of our town. He was prominent in Osogbo Cultural Heritage Council and Osogbo Action Council to which I also belong; So, we have come a long way," Badmus remarked.
Although Olaniyan is not the first professor to have come from Osogbo, verifiable records have it that he is the most accessible and instrument to admissions and job opportunities  for Osogbo indigenes in the Obafemi Awolowo University, Ile-Ife.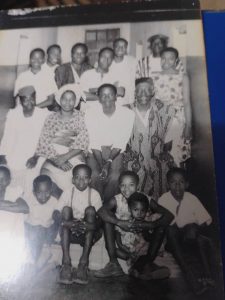 Badmus, a two-term national president of the Osogbo Progressives Union (OPU) further said, "Professor Olaniyan has always made himself available to the people of Osogbo, in terms of admission of our children, and he does not go about boasting about it. He is such an humble person."
Olaniyan was also revealed to have actively but noiselessly participated in the sustained agitation, which yielded the eventual creation of Osun State in August 1991 by General Ibrahim Babangida military regime and establishment of the Osun State University by Osun State Governor Prince Olagunsoye Oyinlola in 2006. To Olaniyan's credit, according to a source, was the comprehensive brief which he wrote on behalf of the people of Osogbo for the establishment of the university to be located in Osogbo.
A student of Olaniyan, who later returned to the department to be his junior colleague, Professor Akin Alao, had a pumped goose bumps learning of his lecturer's 80th birthday. While reflecting on his relationship with Olaniyan from his undergraduate days and, thus, counting himself fortunate to have passed through his class, Alao noted that the resourcefulness, brilliance and intellectual depth of all his lecturers would have made it difficult to single out any one of them for recognition. However, he said the three attributes marked Olaniyan out for students' affection and commendation being an effective teacher that invested all he has to what Alao called non-obstructive impartation of knowledge and enormous respect for the person and state of knowledge of each student.
Alao, like other students, found 'American History' taught by Olaniyan as the most popular course, which, he recalled, became the favourite of students through the life which Olaniyan's teaching methodology brought into the course, especially his graphic details of the rudimentary beginning and the emergence of the enduring values of American democracy, adding that students were always looking forward to Olaniyan's class to hear him speaking of the Miracle at Philadelphia in the making of the American constitution, the antics and pranks of the bucolic clowns and the exploits of the progressives in protecting the ideals and institutions of the American democratic experiment.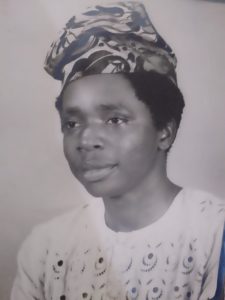 He further said, "I remember vividly Prof. Olaniyan's admiration of the political sagacity and public administration wizardry of Robert La-follette, the Governor of Wisconsin who was well-known for introducing the reforms that redefined American electoral and taxation systems in the era of progressivism. Professor Olaniyan's mastery and elegant treatment of European International relations and diplomatic history opened our minds to the fundamentals of politics among nations and the game nations play. It was always a delight hearing him speak of the prospects and challenges of practising the politics of conservatism in a revolutionary era as developed by the former US Secretary of State, Henry Kissinger. We literarily had a graphic representation of what Europe looked like before and after the war years, courtesy of Prof. Olaniyan's copious references to Hajo Holburn's Political Collapse of Europe and AJP Taylor's The Struggle for the Mastery of Europe.
"Professor Olaniyan attracts people to himself effortlessly by the way he cures your self-esteem and redirects your potentials. Ineluctably, you will fall in love with this amiable, understanding, engaging and charismatic teacher who shows huge regard for you and recognises your humanity. The heights attained by many of us who passed through Professor Olaniyan's apprenticeship, bear eloquent testimony to his imprint as a mentor who would not give up easily on you and a teacher who provides a moral compass to navigate the mine field of the Nigerian academe in a changing world.
"In all things, Professor Olaniyan is above board and remains our shining example in and outside the work-place. His philosophical attitude to life, his capacity to absorb shocks and disappointments and grace to overcome the vicissitudes of life, make him a perfect example of a man after God's heart, in whom his Creator is well pleased. At 80 years, Professor Olaniyan remains our reference point, touch bearer and role model. He is, indeed, a jolly good fellow, and all of us, his former students at the University of Ife, loudly say so."
A former Vice-chancellor, Caleb University, Professor Ayodeji Olukoju also said Olaniyan's strong point as a teacher was his suave manners and approachability, describing him as his excellent mentor and a leader in a packed field of intellectual giants.
"Professor Olaniyan maintained the highest quality of scholarship long after several of his peers had retired in every sense. It was in retirement that he produced several epochal collections: an authoritative volume on The Amalgamation of Nigeria, Contemporary Issues in Africa's Development (Cambridge Scholars Publishing, 2018), and, the most recent, Transborder Pastoral Nomadism and Human Security in Africa (Routledge, 2022). Professor Olaniyan at 80 has paid his dues. His legacy will endure in his scholarship, publications, teaching and mentoring of generations of scholars, including this writer," Olukoju said.
Head of History Department, University of Ibadan, Professor Tayo Adesina fondly recalled his final year in the 1984/85 academic session in the class of Olaniyan, whom, he said, taught him 'Blacks in the New World.' at the Humanities Block II from 7.00pm – 9.00 pm. Adesina revealed the session was his best during his undergraduate days with the serenity that characterized Olaniyan's evening lectures in a well illuminated classroom, also recalling how students fell in love with Olaniyan's eloquent delivery of his lecture, an attribute which, he said, infected him to dream of being a lecturer of his replica.
"Coming back for Postgraduate training under Prof. Olaniyan opened a new vista for my intellectual career. His book-lined office had become very engaging and from there he proceeded to inculcate in us the need to progress in academics through attention to bibliographical details. He began our introduction to the course on 'European Diplomatic History' by asking us to name five books on the subject. Of course, we were astounded. This was because prior to this experience we did not see any need to 'cram' the names of authors and book titles. He got up from his seat and brought out a couple of books. The first one was David Thomson's Europe Since Napoleon. He took care to draw our attention to the fact that this Thomson had no 'P' in it.
"The next one, which I remember distinctly was A.J.P. Taylor's The Struggle for Mastery in Europe: 1848 -1918. The third was a book on Germany by Hajo Holborn. We had excellent training under his watchful eyes. You cannot ask for more. Our closeness led him to tell us about a wonderful book that he had, lost, and ultimately recovered. You could see the joy in his eyes for recovering the book, A World Restored: Metternich, Castlereagh and the Problems of Peace 1812-22 authored by Henry Kissinger, the American Statesman. I am also going to buy my own copy of the book soon," Adesina stated.
The Department of History, OAU, Ile-Ife, in its elegant tribute, wrote: "In the course of your profoundly productive services as a member of the academic staff in the Department of History, Obafemi Awolowo University, Ile Ife, between 1970 and 2007, you clearly distinguished yourself as a talented teacher, skillful researcher and excellent administrator. You represent a rare combination of excellence in character, strength in humanity, and versatility in scholarship. You left an impressive record of selfless services and personal humanness which have remained and will continue to remain reference points for generations to come. We will continue to cherish your contributions to the making of members of the younger generations of historians across the world through ingenious teaching, painstaking supervision, and ground-breaking mentoring. Your foray into diplomatic history and the history of international relations as well as your scholarly exertions in African and Yoruba history have been widely acknowledged and appreciated."
Born in Osogbo on August 7, 1942, Professor Olaniyan looked back and revealed how he defied limited resources of his parents to face life with determination to make the best of the opportunities that came, leaving no chances for excuses. He said that he had to task his natural talents to excel in order to succeed in life, exploring what he called the transforming power of education, inspired and encouraged by teachers and by the unflinching support of his parents.
He remarked, "I was too preoccupied with the chief objective of 'making it'. And riding on the wing of mercy and grace, I aspired reaching a ripe old age. I have always believed that growing up gracefully is a privilege and a favour. To be 80 is by the grace of God. I am profoundly grateful to God for the favour, the grace and compassion. I cannot thank him enough when I look back and reflect on the many benefits that have come my way in these years."
In spite that he has seen it all, he still shows concern about the plight of the youths whom, he stressed regrettably, are facing horrendous challenges and too many contradictions, lamenting further that it is even easier to see the dark cloud than to imagine the sheets of hope behind it.
"The prevailing elements make any prospect of living a meaningful life in the midst of insecurity and abject lack difficult. But we must remain people of hope.  And I must say, the times demand from the youths greater resourcefulness, perseverance, and prayerfulness. They should keep away from all forms of behaviour that do not honour God. It will be well with them as they put their trust in the author of life," Olaniyan prayed.