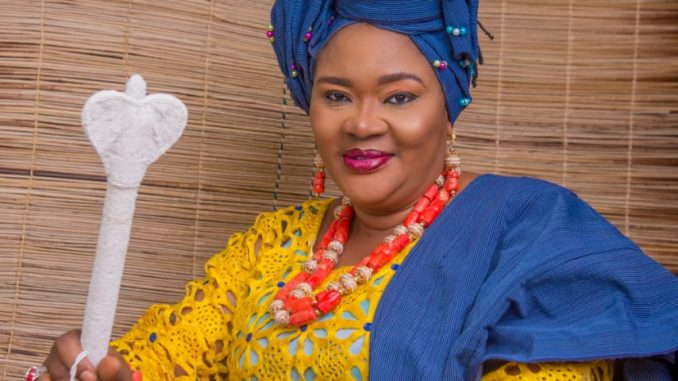 The Iyalode of Kuta, Chief Tolulope Fisayo Atilola is a woman only in frame; energy inside her is that of a resilient man as an emerging real estate player. In an interview with The Tabloid.net, she shares her experience before and after her installation on September 27, 2014. Excerpts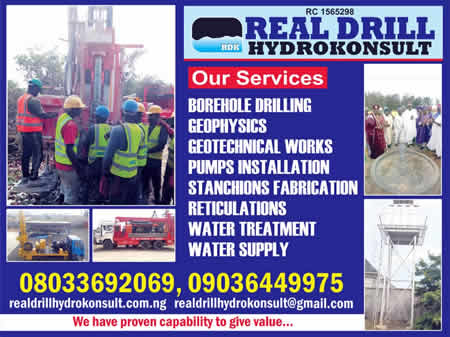 Can you recall circumstances under which you emerged as the Iyalode of Kuta, a title held by senior citizens?
The best way to answer this question is to give thanks to my kabiyesi, the Olowu, Oba Hammed Adekunle Oyelude Makama Tegbosun III. Everything which had to do with this title belongs to him and only him. There was no contest; Kabiyesi used his prerogative as permitted by our culture to pick me. I understand that he also made consultations with other chiefs and Princes before he finally made up his mind.
How did you receive news of your appointment?
In fact, I will never forget that experience till I leave this world. I had never been close to the palace, talk less of any of our departed Olowus. I was not even born in Kuta, but an indigene. The way Kabiyesi handled the matter made the title more special to me.
I am interested in the details?
I could not imagine that a traditional ruler of my town would one day pick his phone and put a call across to me. I did not see it because, as I just said, I was not close to the palace. But on that day, I received that strange call and the person first chanted my oriki. I was even wondering and asking myself 'who is this?' Next was 'I am Oba Hammed Adekunle Oyelude Makama, the Olowu of Kuta.' I screamed; I was surprised and excited the same time. I could not believe my ears that kabiyesi could come to such level. That was how I went home the following day; that was how Kabiyesi broke the news to me' I said to him that the title was meant for the aged and more experienced women, he said he wanted a young blood and mobile woman. At that point of his insistence, I realized there was no choice left for me; then I paid him obeisance, and that was what led to my installation on September 27, 2014.
Was there anything that unconsciously prepared you for the position?
Let me say that how the whole thing played out up till my installation further made me to realize that there are some people who are actually sent by God to deliver messages to human beings. I had received prophesy that my town would, one day, honour me but, on each occasion, I would take it with a pinch of salt and move on. I received from pastor and later an alfa. That Alfa approached me about three years to the incident. He came again in one year, three months, one month and insisted that I would be honoured at home. So, when the prophesy came to pass, he came again and asked me of what he had long told me. What I am saying is that the title is divine; Kabiyesi proved to be instrument which God used for the manifestation of that prophesy, and I will be eternally grateful to him for playing that role. What of if he had decided to pick another person, after all, our town is blessed with equally qualified women?
With your closeness with Kabiyesi, what have you observed in him?
Kabiyesi is a king who loves his town wholeheartedly; I mean Kuta comes first to him before any other thing, and the result and evidence is there for everyone to see. One can see how he came and changed face of the town completely. What I am saying is not a public relations stunt; it is something anybody reading me can go and verify. Kabiyesi, from outset, made Kuta his project, and he has never looked back in delivering the project. Is this the Kuta we had before his came to the throne? The true answer is 'No.' He came to the throne with a purpose and a clear mind of improving the town, and we are most grateful for this commitment. Kabiyesi is a God-fearing king, who wants to see smiles on faces of everybody. I am very close to him; so, I know how he has played key roles in human empowerment believing that whatever good he does for our people will return back to the town. He is building a strong future for us today.
How have adjusted to your new role bearing in mind the class of women under your headship?
God has been helpful in that regard. But I just say it that it was not easy in the beginning; it was not easy watching aged women of 80s and 90s kneeling down before you to pay homage. I did not find it easy at all. In fact, my elder brother prostrated before me and I could not stand it. He said he had to observe it because that is what the culture demands of him to me as the Iyalode. I can say that still I am not comfortable with it but I have to also respect the culture. The only thing is that one should not be carried away; one should not allow the status to enter one's head to misbehave. That is where one really needs God's guide because human beings will continue to be human beings with all features which make us human beings. One of these characteristics is our vulnerability to influence of power and position. I am fortunate to have a Kabiyesi who leads by example; who takes life as simple as it comes to him. So, it is an opportunity which I should not waste in my human relations as the Iyalode.
In terms of meeting expectations of your primary constituency, how far have you done?
That question should be better answered by my people. I am doing my best possible and realistic to impact positively on them individually and collectively. But I must say that the current state of the nation's economy is not helping the matter at all. This must be emphasized. Things are not going on well for our people. But we pray and look forward to God for redemption. I try to do as much as I can but it can't be enough looking at the aggregate of demands.
Olori Makama is a member of your traditional constituency. How do you relate with her?
Let me start by emphasizing that she is what I should call two-in-one personality to me. She is wife of my father who deserves all respect I give to my father. She is also my friend. Olori Fatimo like kabiyesi is also a God-fearing person. She also loves Kuta and shows it publicly. She was here before she travelled and relocated to Europe. And to show her love she does spend her annual holiday in Kuta. Before she travelled, she could have influenced kabiyesi to like in Osogbo being the state capital and only visit kuta and return to Osogbo. But she did not do that; she, instead, integrated herself fully with the town and the people. And I am happy that the people also show love to her. Our people are very accommodating and enterprising. But they don't accept cheating from any form from anybody. If you want to see the flip side of my people, make attempt to play on their intelligence. They will rise and resist you with all their energy. That has been our tradition of which we are very proud because God abhors cheating.
You attended Olori's mother final burial in Osogbo. What was your impression of the outing?
That was the day Kuta impressed Osogbo that we know value of our in-law. Kabiyesi went there with full force, and the result is there. A wife in the mold of Olori deserves such honour. She had a befitting ceremony for her mother. I pray that God replenish Kabiyesi's pocket. I am very proud of her and shall continue to be proud of her for her modest life and respect to everybody.