During and after the final burial of his mother-in-law in Osogbo, the Osun State capital, the Olowu of Kuta, Oba Adekunle Oyelude Makama was full of appreciation to all his invited guests who were in attendance at the elegant ceremony. Forty-eight hours after the event, Oba Makama hosted The Tabloid.net in his palace during which he profoundly expressed his gratitude to everyone who graced the occasion and those who could not make it to Osogbo. Excerpts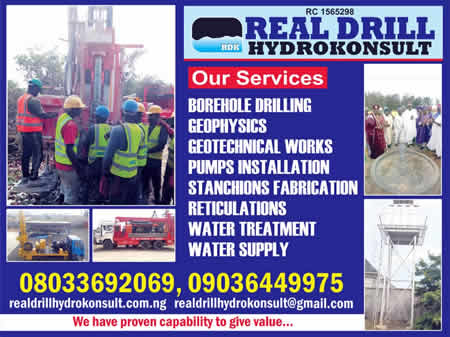 Who is your mother-in-law?
It is difficult to refer to Alhaja in past tense because of her towering presence till this afternoon. I don't think there has been a day without anything to say about her. She lived a life to be remembered for good, and it is working for her now. She lived a life which is worth emulating by the living starting from Olori, who, of course, is like Alhaja's clone in some ways. I am happy to say I am blessed to have her as mother-in-law. She proved her worth as a mother in deed. She treated me as her biological son. I can say safely that she is not a typical mother-in-law; she was different right from days of my courtship with Olori. She was also supportive during the period of my contest to the throne. She stood strongly by me while the contest lasted. She was not a mother-in-law who would not support her son-in-law because of tendency that a traditional ruler could take more than one wife. Can you believe she invited Islamic scholars and organized special prayers on my behalf to ensure I won the contest to the throne? That is the kind of person she was to me and Olori. She always wanted good things for me. Can you also believe that till she passed on, she used to give me stipend to buy fuel into my car? There are a lot to say about her devotion to my marriage to Olori right from the beginning of our relationship. Our prayer is to God to repose her soul and give the entire Igabalaye family the fortitude to bear that irreparable loss because of whom she was to everybody in that large family.
Where were you when news of her death broke?
I just arrived Paris; in fact, it was Olori who came to pick me at the airport on that day. She was driving me home in company of my cousin, who is a diplomat and our eldest child, when Toyin, her sister called and broke the news and destabilized her. I even challenged her for not calling me instead. Olori naturally betrayed emotions; that should be expected but I consoled her to gather herself together and accept that Alhaja must go one day after she had reached that old age. I told her to even thank God that the children are alive to survive her because not many parents have such grace. She listened to me and accepted the reality; then we monitored the burial through zoom and prepared for our return to Nigeria.
When did you see her for the last time?
How would I know I was seeing her for the last time? That is where power of the almighty lies. I was with her late last year, and she was not sick but old age was all over her, which was actually expected.
What specifically will you miss in her?
That should be her wise counsel all the time; she never supported Olori against me on any issue. I cannot remember a time she did that. She was upright and humane and considerate on all issues.
What were her shortcomings you noticed and coped with?
Don't forget she was my mother-in-law; I am not in the best position to rate her. All I have said earlier should tell you how fond of her I was. And by the way, human beings are created with one shortcomings or the other; that is how God created us. So, there is no need to waste energy and time over another person's weak point. But generally, if you ask many people the same question, they would tell you that Alhaja was a God-fearing person, and that should be enough before God.
It is said that you had a successful outing on Saturday. Would you agree with that assessment?
There is no need to rate anything; that event is already part of our history. What I will rather talk about is that the gathering of guests showed result of our social investment in human relations. We are never discriminated in our choice of friends and associates. We are sincere with our friends and associates across different ethnic groups. We make it a point of duty to always reach out to friends and associates wherever they may be. That made it easier for us to call and notify them of our event, and their response to our calls was what we all saw on Saturday. We thank them for bestowing that honour on us. In fact, we were even selective with the invites we sent out; if we had made it public, we would have hosted a crowd of distinguished guests across the country. Lesson from there is that Nigerians should see areas of convergence among one another rather than looking for areas of divergent, which naturally would lead to unnecessary tension in the polity. I reaped fruit of that belief in the number of guests of came to honour us, regardless of distance. We are so blessed in this country with all we need to be greater than we are. This has always been my sermon to us, and I will not stop preaching that word of unity because in unity lives peace.
Presence of military authorities was felt at the party. What would you say to this?
Everything bothers on the same social investment I mentioned earlier. If you build a strong relationship with some people and maintain the relationship, there is no way you won't benefit from that relationship. I feel highly honoured to see my friend and his delegates comprising very senior serving officers. General Tukur Buratai has always been that responsive on matters about me. I once said it that he and General Ibrahim Badamosi Babangida are God-sent to me, and I stand by that submission. He came and mixed well with everyone around. He is a General who values relationship and believes in co-existence of Nigerians. He is a highly detribalized General who would not base his decision on national issues on sentiment. That must have accounted for his appointment as Ambassador to Benin Republic shortly after his pull out from the military. I sincerely thank other Generals who were in his company to Osogbo; they are all wonderful people.
Traditional rulers were expectedly in good number as well.
Yes, that is my primary constituency as one of them. I thank all of them for their presence. The host royal father was the Ataoja of Osogbo; he did wonderfully well in playing that role. The Timi of Ede too came with two Oloris and added more royalty to the occasion. The Olofa ran a very tight schedule that particular weekend, yet he made it. It is a thing of joy to invite your colleagues and they turn up in that number we had that day. Did you observe that they came from all South-west state and Yoruba-soeaking towns of Kwara State? I cannot ask for a better response within that short time of notice. As I said earlier, there is benefit in social investment; no one is an island, so we have to relate with one another to promote unity despite our diversities. Again, I appreciate everyone with all sincerity. It is my belief that we shall all always have one thing or the other to do to have such a gathering.
Have you in mid a project in honour of your mother-in-law given the respect you have for her?
Whatever project which Olori has for her is my project, and I will support her to succeed because Alhaja deserves anything done for her, not as my mother-in-law but as my mother.