Election between two equal strengths is like a struggle between two individuals who hold a blade with a view to taking possession of it. But in the end, the blade goes to one as soon as the sharp blade hurts the other. In the end, one smiles and sings and dances with the other crying and cursing and licking the wound.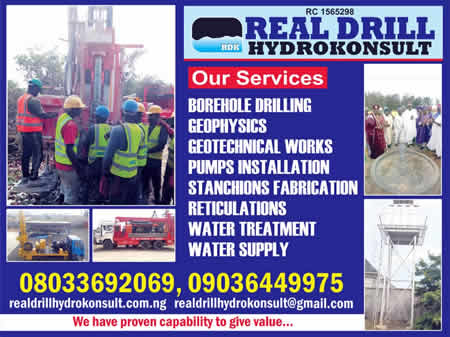 That is the current mood in Osun State where the much-talked about gubernatorial election held on Saturday July 16, 2022 and regarded as the freest and fairest exercise conducted by the Independent National Electoral Commission (INEC) in the recent time.
Whenever election as this approaches, I follow clue leaked by my oracle to analyse who wins and who loses. On the dawn of the elections, all my oracle saw was a battle between the incumbent Governor of Osun State, Alhaji Gboyega Oyetola of the All Progressives Congress (APC) and Senator Ademola Adeleke of the Peoples Democratic Party (PDP).
That's all my oracle saw, hence after the results were announced, I declared my oracle a fraudster. Yes, that's what it is for its blindness to see this crown on the head of Senator Adeleke ahead of time. Which kind of oracle is that when it should have picked Adeleke and saved me that suspense?
On a serious note, the peaceful conduct for which I pleaded and prayed was granted by my good people of my good state, and I thank my good people of my good state for that showing. It says, we are now mature politically and emotionally; we understand now that a good or bad government has expiry timeline.
I congratulate the outgoing Governor Oyetola, a calmn man whose mien always queries his presence in politics. He has now joined the exclusive club of ex-governors of my state with all benefits attached. In October 2021, my monthly magazine published an edition which wears Oyetola on its cover based more on conviction than patronage.
The Governor-elect Adeleke should expect the same treatment because he is now my executive governor who will receive rounds of applause and rains of punches-as the case may be- for his administration performance. He should wake up to reality that his entertainment value has expired; his new office is not about rock and roll but capacity to govern and move the state forward from here.
And I am emboldened to say he would shock not a few doubting Thomases who must have written him off as a mere opportunist who is only in the right family at the right time. He would emerge the underrated but sparkling governor in 31 years history of Osun State; after all, good or bad governance is achieved through quality of heads around governors. That was the simple management strategy which made Asiwaju Bola Tinubu the political giant he is 15 years after he left elective office as Lagos State governor.
With the name of Adeleke's father, Senator Raji Ayoola Adeleke, with that of his elder brother, Alhaji Isiaka Adetunji Adeleke and that of his fatherly brother Dr Deji Adeleke, I assume strongly that he knows that on his head sits a truck load of responsibility to make that model family proud.
May God give him the required wisdom to assemble the best around him and the right temperament to work with the best around him. I humbly join President Muhammadu Buhari to say Congratulations!
However, beyond all these flowing congratulatory messages and buga dance lie heavy workload because the state is not healthy economically. Osun State is sick and only living on the mercy of life support device. This goes to say Adeleke needs to tighten his belt henceforth and engage resourceful minds to give him a road map to fulfilment of his promises to the expectant people of the state.