During this week, one of my revered lecturers in the Obafemi Awolowo University, Ile-Ife, Professor Richard Olaniyan forwarded some messages to me as he often does being my teacher who, feels he must keep me updated on the goings on in the country and world at large. One of the pieces was said to have been authored by a Fulani leader who allegedly released an open threat against the Yorubas and described Nigeria as Fulani's treasured possession.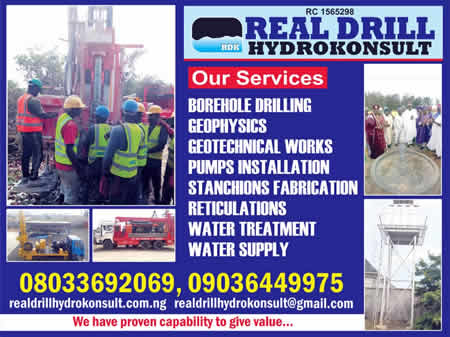 My response was appeal for caution; I opined that we should not digest such letter hook, line and sinker. I said it could be a propaganda stuff meant to spread bitterness and ultimately provoke anger leading to ethnic clash in the country. Later, I noted with regret though how social media had been turned to ventilator of all sorts of information, especially fake news according to narrow interest of the peddlers.
However, having read the letter again, I found the substance of the message therein too strong to be discountenanced. It contains fundamental issues which have since fueled suspicion among three major ethnic groups that formed Nigeria since 1914 of Lord Frederick Lugard amalgamation.
Whether the letter is fake or genuine, the point remains that Nigeria of today is passing through a test of its unity. The incessant attacks by gangs suspected to be Fulani herdsmen across the Southern region, for instance, are indicative of danger hovering over our head with potential to descend on us, if they are not nipped in the bud.
Former President Olusegun Obasanjo and Nobel Laureate Professor Wole Soyinka's recent alarm were not just to seek attention (which attention again after about five decades in the limelight?); they were results drawn from their respective finding on the fractured state of the nation.
In Nigeria, it is easy to read political connotation to such views, especially that coming from Obasanjo who publicly tied Atiku Abubakar to his back to wrestle power from President Muhammadu Buhari in 2019. But if I were President Buhari, I would not forget that the same Obasanjo in 2015 tied him and his All Progressives Congress (APC) to his back in the fight which eventually saw the back of the then sitting President Goodluck Jonathan on the floor. Buhari should, on this reflection, engage in critical thought on why Obasanjo and Soyinka, who are not known allies, could be unanimous in their views on his government.
It is equally important to advise army of agitators for a balkanized Nigeria to do it with right mindset. They should not be blind to the consequence of hasty decisions on Nigeria question. War is easily put together. Ending it is a war in itself, especially given this terrain where the hearts of our youths have already been militarized. The young Nigerians you see on the streets are so volatile that all they wait for is a spark, then we witness conflagration.
Buhari has the responsibility to keep Nigeria one and keep it under a peaceful atmosphere. But to keep Nigeria one and under a peaceful atmosphere, he needs to address issues raised by agitators, Obasanjo, Soyinka and hundreds of analysts who daily accuse him of running an ethnic administration.