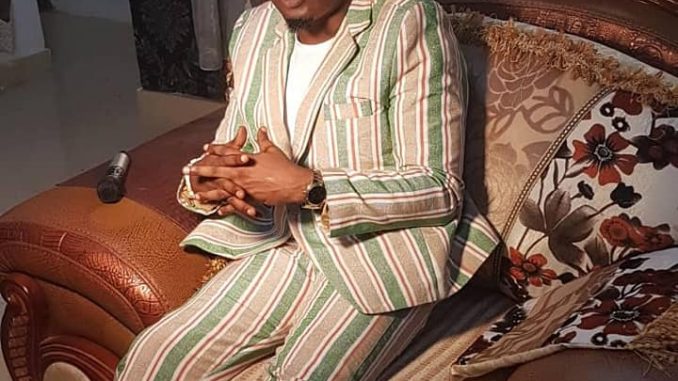 To promote local fabrics and improve the nation's economy, the Oluwo of Iwo, Oba Abdulrasheed Adewale Akanbi, has tasked the federal government to consider outright ban of foreign jeans just as he lamented the infiltration of foreign religions into indigenous cultural values.
He said traditional rulers had role to play in distinctively differentiate Yoruba culture from religion while disclosing that he had earlier discussed partnership deal with the Bank of Industry (BOI), an effort, he regretted, yielded no result.
Notwithstanding, he expressed hope in federal government's intervention to embrace and domesticate production of various dresses such as suit, jeans and Agbada with local Ofi, also expressing displeasure over connecting Yoruba culture with idolatry, saying no enlightened person will embrace a scary religion.
Oba Akanbi explained that youths and teenagers could not be forced to wear Aso Oke except the it was sewn to suit their needs.
The monarch, who had sewn the fabrics into different trendy styles for male and female, said he would partner celebrities, especially government to sew new styles to gain acceptability among youths.
"Our traditional clothes and accessories such as Ofi and beads are demonstration of rich culture and luxuries of wealth. So enticing and admiring but because a people affiliated wearing Ofi and using some cultural accessories as paganism, our children begin to run away from it.
"You only see a Yoruba child wearing Ofi and using beads at either wedding or naming ceremony. You can't see Alfa or Pastor wearing Ofi or using beads to Mosque or Church. Why? I will lead the struggle to clean our culture and promote cultural accessories. I will provide technical requirements to assist the government in actualization of the dream
"As traditional rulers, we have the role of clearly differentiating between the rich Yoruba culture and religion to play. The infiltration is scary to our children. The culture has been lumped with traditional religion. It is disheartening. Our culture is clean. It has to be promoted and clearly distinguished to make it adorable and admirable to our generations," he said.