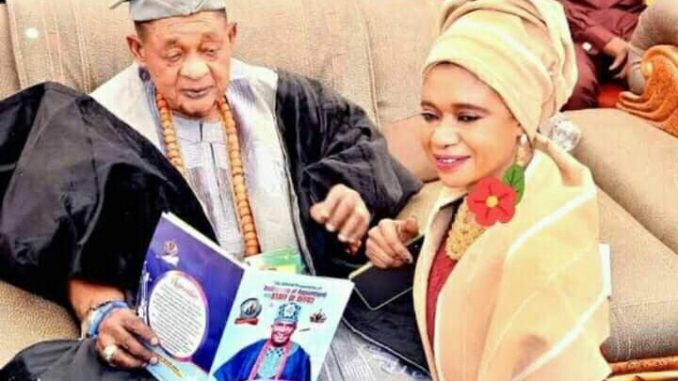 A daughter of the late Alaafin of Oyo, Oba Lamidi Olayiwola, who is known as Arewa Omoba, Princess Folasade Adeyemi, has disclosed that her father's transition on April 22, 2022 at 83 years followed his wish for not becoming a burden to his children and town in his final days.
Arewa further revealed that the Alaafin would always wish for a seamless exit befitting a historic figure, adding that he did not pray for an old age characterised by physical and mental depreciation.
"When we were growing up in the palace, we used to have old relations who had lost their teeth to old age. So, whenever I prayed for Baba that he would clock 120 years, he would mock me in expression of his objection. He would say he did not want to lose his teeth, for instance, before he left because time has changed. He said he didn't want public to refer to him as the Alaafin who was disfigured before he passed on. And we thank God that his prayers were answered," she said.
Arewa also noted that being Alaafin's daughter came with both benefit and burden but said she had coped effectively with both sides right from childhood, admitting that her father laid a good foundation for her and her siblings, including the kids currently in schools.
"If I tell you some things, you may not believe it but I thank my father for his love. At times, his decision might be hurtful but he would say he took the decision for my interest. One needed to be wise to understand him. He was so deep and seeing things beyond the surface level," she remarked.