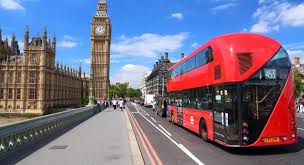 This topic is worth emulating and also worthy of dissecting for Nigerians to know what can be done to make us ranked among the great nations of the world. Social infrastructure generally could be regarded as provisions of good roads, water and electricity. These are basic necessities of life because without any of them, it will be catastrophic for any nation to talk of development.
I want to say that government of my home country, Nigeria, tried but they still need to try more. In the late sixties and seventies, there was pipe bone water in every street of Lagos where I grew up; our electricity was not epileptic, compared to what we have now. Durable roads were constructed but today reverse is the case;  there are no provisions for houses for Nigerians; everyone has to struggle to purchase pieces of land to construct a shelter..
The system is different in the UK. Apart from provisions of basic amenities, houses were responsibility of the government because housing scheme is a massive project that can only be funded easily by the government. People have access to various standards according to their income after sound education which was hitherto funded by the government through loan
I want to add that all these amenities enjoyed come with prices which must be paid as and when due. The money paid is being used to ensure continuity. There are time's tag on every facility, and government always ensure that houses are kept clean and tidy, despite the expiry time on all facilities. In other words, roads that will expire in 10 years must have workers to construct at the dot of time. Same is also applicable to buildings.
Some buildings are slated for 100 years, and despite adequate maintenance, they will be brought down to give way for new homes for their citizens What a great maintenance culture we can emulate back home in Nigeria!.