Informed of the transition of the late Owa of Igbajo, Oba Adelani Famodun, who ascended to the throne in 1952, the then Engineer Olufemi Fashade, shared the unexpected news with his heartthrob, Mrs Elizabeth Titilayo, Fashade. The couple naturally expressed grief over the news; both being indigenes and subjects of the late Owa. Soon afterwards, Fashade came with what sounded like an odd thought to his wife. He faced her and said he had a strong feeling that his family back home might consider putting him forward to contest for the throne after the final burial for Oba Famodun.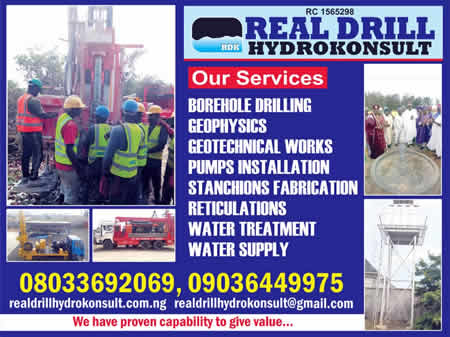 As strange as that lyrics rang in the ears of Mrs Fashade, the seriousness with which her husband backed his statement, regarding the family long break in contest to the Owa stool, gave her a clue that he would soon start a journey of no return, knowing him as one who did not do things half measure. Still, she offered a feeble resistance and made attempts to justify her position, querying him of what else they were looking for from God who had blessed them with all they had requested from Him at the inception of their matrimonial voyage in August 1, 1964 in London.
"I told him my mind but he said he needed to pray over it and seek God guide. He told me that if God gives his a go-ahead, he would not look back," Olori Fashade reminiscenced.
Fashade took the matter to his a clergyman, Reverend Daramola of the First Baptist Church, Surulere, Lagos. Three days after a prayer session with Reverend Daramola and his wife, who was said to have vehemently objected to Fashade's obaship matter, he was given a clean bill of health, which fired him to give the contest all it required until he had victory in his pocket and eventually declared the Owa of Igbajo on August 12, 1990.
However, for the next 13 years, Oba Fashade's reign was markedly punctuated by a fierce legal battle purposely aimed at reversing his appointment. The matter dragged until the Supreme Court upheld his selection and ended the years of apprehension in the town. But while the case was going on, Oba Fashade emerged as the secretary to the Osun State Council of Obas and Chiefs, a position he earned strictly on merit spotted by the permanent chairman of the council, the late Ooni of Ife, Oba Okunade Sijuwade, who was said to have been fond of the Owa for his discipline.
It was gathered that Oba Fashade was always at meeting venue ahead of other traditional rulers, an attribute of a military man, a Major, he was. As a Lieutenant during the Nigeria Civil War, he served as Officer in Charge of 33 Field Engineering Squadron 14 Infantry Brigade, Owerri.  The Biafran forces were rounded up in anti-climax which eventually rounded off the three-year-old war in January 1970.
Also while the court case was on, he was steadily implementing his vision for the town, using his resources and wide contacts. One of his visions was to open up Igbajo to the outside world and make home more attractive. He, thus, embarked on familiarization tour to different parts of Nigeria and in UK where he held series of meetings with Igbajo indigenes after which he gained their trust.
An illustrious son of Igbajo, who holds two titles of Asiwaju and Baamofin of Igbajo, Chief Adegboyega Awomolo recalled his experience with Oba Fashade during one of his tours. The Senior Advocate of Nigeria (SAN) said, "He ensured that he toured different places like Lagos, Ibadan, Ilorin, Kaduna. He also went to London and met Igbajo indigenes during which he shared his vision for the town with us. I was happy having him; the Kwara State governor hosted him as well as the Emir of Ilorin. He was loved because he was open and friendly."
Ultimately, the confidence, which Oba Fashade got from his people, evidentially impacted in his domain, emerging as the first town in Nigerian history to have singlehandedly owned and funded a Polytechnic. The Igbajo Polytechnic, incorporated in 2004, is said to be Oba Fashade's baby born with support from his subjects and social organisations.
His love for Igbajo is indescribable looking at it from personal sacrifice he made during his reign, especially on his failed health. It was learnt that he invested all his energy in getting Boluwaduro Local Government headquarters for Igbajo during the regime of the late General Sani Abacha in 1996. It looked good that Igbajo would get it until the Owa travelled out of the country and the table was turned against him.
A copy of Daily Times, which a disappointed family friend sent to him in London revealed that the headquarters had been diverted to Otan-Ayegbaju, an incident which shocked and practically destabilized him. The next line of action was an instant termination of his medical check-up and immediate trip back home. The tension in him, it was further learnt, could be cut with a knife as he hurriedly picked his phone and made some calls, especially to his UK-based children on need to reschedule his return ticket to Nigeria.
Olori Fashade, who incidentally was in London with him in that apprehensive moment disclosed that the news complicated his health challenge when there was no reversal to the development. She recalled, "Kabiyesi called me in a high tone and said 'Olori, see what they have done to me? Please, go and quickly pack your luggage, we are going back home. I want to see those who stole my local government. I cannot stay here any longer.' He was so tensed up. Somehow, that incident complicated his health challenge."
The Owa would later be consoled in 2018 when the Osun State Government announced Igbajo as headquarters of Boluwaduro Local Council Development Area (LCDA). It was 'dream comes true' to Oba Fashade even though he found it difficult to forget the earlier loss. However, his strong faith in God as an ordained deacon of Baptist Convention, was his companion and indeed the mainframe on which he leaned during that low moment.
While he was not oblivious of his status as custodian of culture and tradition, he was, however, faithful to his Christianity and stuck permanently with its injunction such that he approved a service of Christians Association of Nigeria (CAN) inside the palace premises. He did not give his nod alone, he was also an active participant among the gathering of clergymen. That routine became part and parcel of his life on the throne to the extent that he was not comfortable if what is now known as CAN service was not held.
Particularly, He was said to have felt an intense pinch during the COVID-19 which necessitated the lockdown directive by Osun State Government in 2020. Since public gathering was outlawed, the CAN service was affected. However, Oba Fashade would tell his people of his faith in prayer and fasting to send the pandemic out of Nigeria. Olori also recalled, "He was saying it that he did not like it the way everybody deserted the hall where the service holds. But in November, he could no longer contain the urge in him. Nobody knew he was close to his terminal point. That was the kind of faith with which he lived his life," she revealed.
It is believed that Oba Fashade's prayers were answered when the Osun State Governor Gboyega Oyetola approved the construction of the long abandoned Igbajo-Ada road, a major highway, which had discouraged some indigenes from visiting the town. His joy by the development was felt by chiefs and others who were close the palace. He was in a high spirit and wearing air of fulfillment such that he told somebody that once the road construction is complete, he could go and join his ancestors.
The Oluomo of Igbajo, Chief Sunday Akere confirmed that claim but regretted that the late traditional ruler only saw the beginning of the work and exited before completion. "I am still worried by the pains of that prophesy. He picked up sickness as soon as the final work on the road commenced. We were looking forward to see him riding on the road but God, the Alpha and Omega, had a different design for him. He took him before the work was completed. But as far as we are concerned, Kabiyesi came, saw and triumphed," Akere said poetically.