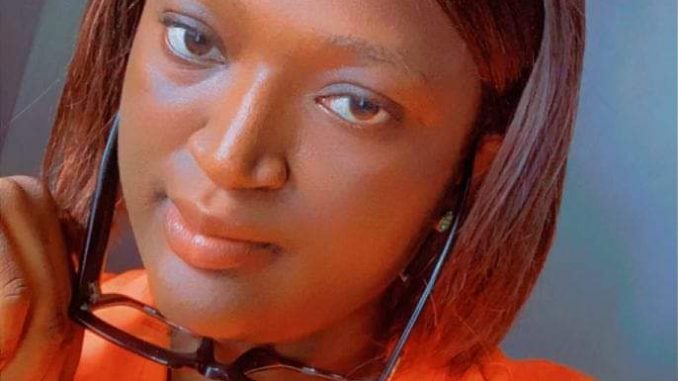 Miss Obanure Oluwanifemi Fiyinfoluwa's presence on social media has built for her a community of friends who daily look forward to her comical posts on her Facebook wall. But behind the screen is a very serious, diligent lady in business of fabrics and associated interests. Born to a legal practitioner father, Fiyin is a graduate of English and Literary Studies from the University of Abuja and example of young graduate not disposed to combing offices for paid jobs that, according to them, would tie them to monthly remuneration. She hails from Iyara, Ijumu Local Government Council in Kogi State. Before her admission into the Uniabuja, she had earlier attended the Heritage International School, Egbe, Kogi State, the Federal Government Girls College, Kabba and CHS Iyara. She speaks with The Tabloid.net on her foray into entrepreneurship. Excerpts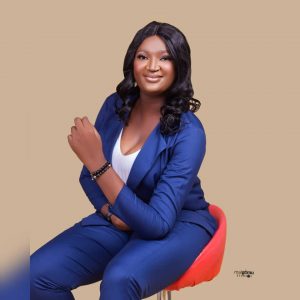 How did you find yourself in business?
I juggled school and my business for years. I started selling vintage, bags and sunglasses in my 100 level but it was difficult because I was not so confident, and I didn't know people would actually want to get anything from me. The sales was a bit slow and overwhelming. A lot of people were owing me. Later, my sister introduced me to fabric business.
How did that start?
We started selling plain and pattern. We would post on facebook. People started patronizing us. Few months later, We switched to selling senator materials. My sister stopped selling, then I took over fully. All thanks to my supplier Mrs Folashade. I put in extra effort to work on my social media pages because I needed a name outside school. With the help of God and my Facebook family, I was able to achieve a lot in my business.
Did you actually dream to go into business?
No, I never dreamt of being into business, Infact, I wanted to be a Lawyer just like my Dad but as fate would have it; circumstances of life and deeper understanding about my immediate environment pushed me into business.
Don't you want a paid job?
Of course, I do, just like every other Nigerian youths, but reverse is the case, and I have never regreted it.
Had you got a paid job before?
No. I have never worked anywhere before. The only paid job I ever got is from my business.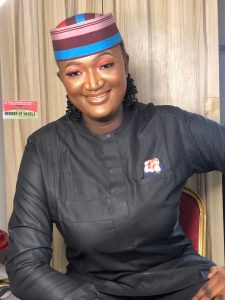 What are challenges you have faced in your job?
I face numerous challenges daily. One of the challenges I face daily is logistics. Selling online is a good business, but making deliveries to customers can be a nightmare. Online busineses have suffered setbacks from mishandling of goods by drivers and dispatch riders. They are bent on ruining business owners. They frustrate the heck out of me most times and they are unpredictable. But like the Yoruba says: "Omo buruku lojo ti e". Despite the fact that they are the chief tester of our patience, we can't do without them. Secondly, inadequate and expert fashion designer. The demands I got daily is skyrocketing and I don't have enough machineries to meet up with the demands. Therefore, mosttimes, we couldn't meet up with the target and it's appalling but I am very optimistic. Lastly, The attitude of the customers. Although there is a saying that "customers are always right" despite the fact that we always strive to satisfy them, few of them tend to make our efforts worthless. We are coping. We are also getting used to them.
How do you cope with such situation?
Most times, I am emotionally and mentally stressed but I am always encouraged by God and the postive feedbacks of my customers. This alone is worth more than money. It has always being my strength whenever I am weak.
Have you special relationship with your customers?
Most of my customers are my friends. Infact, Facebook and Instagram gave me 80% while the 20% are from referrals. My customers are my friends. We relate like family. I 'love' how they love me. We can't be getting positive feedbacks at all times too. We may delay their goods or logistics wahala. My customers are humans and it is not easy to trust a stranger with money these days; not even when social media has become a pandemic.
Are there prospects in the business?
My focus is basically on people, process, products and results. Building a great connection with my clients. I want to be the one people think about when they need what I sell. I want to build a relationship with my online friends where they don't have to be scared to buy from me .I want my business to be a force. Yes, a force to reckon with just like my nickname 'Alakija'. Also, I want to build an empire that would be able to liberate the Nigerian youths out of the shackles and captivity of poverty and unemployment
How do your parents react to your choice of career?
They are doing very fine. They are my support system and my strength. Seeing them alone gives me joy and it helps me to put in extra efforts. They encourage me. They supports all my steps to succeed. I always see the satisfaction in their eyes whenever I succeed at something, They are always happy and I'm glad I made them happy.
Have you advice to Nigerian youths?
My advice to Nigerian youths is for them to cultivate the habit of bringing something out of nothing. Whether you are in secondary school or tertiary, you need to start somrthing. You don't have to wait for a paid job. Keep striving. Quitters never win. Be consistent. You have to be committed. You have to take your business like your life depends on it. Don't be distracted. Keep moving.