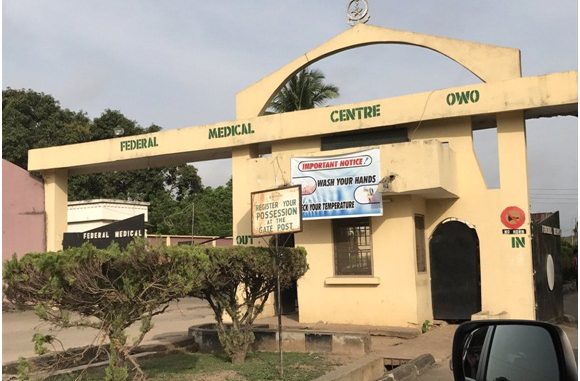 ..N167. 5 million involved
The Federal Medical Centre (FMC) Owo, Ondo State is in the news for a reason connected with an alleged financial infraction to the tune of N167.5 million, and the office of Auditor-General for the federation appears to be unsparing on the matter.
The Tabloid.net findings revealed that an audit report had nailed the management of the FMC and also declared that the 2019 discovery had violated the Financial Regulations (FR) in managing the Internally Generated Revenue (IGR) of the institution as well as funds which the federal government had allocated to it.
A source disclosed, "The hospital managers mishandled the said amount according to the audit, and the management have been ordered by the Auditor-General to provide reasons for the infractions before relevant authorities, return the funds to the government treasury or face sanctions."
It was further learnt that the Auditor-General, Adolphus Aghughu signed the report titled, 'Auditor-General for the Federation's Annual Report on Non-compliance/Internal Control Weaknesses Issues in Ministries, Departments and Agencies (MDAs) of the Federal Government of Nigeria for the Year Ended December 31, 2019.'
Notable among areas of graft, the source further revealed, include: "the award of contracts above the approval threshold of the chief medical director; non-deduction of one per cent stamp duty from contractors, unretired personal advances; payment without relevant supporting documents, and refusal to remit internally-generated revenues; violation of government e-payment policy; refusal to take items on store ledger charge; non-retirement of cash advances, and direct procurement without the approval of the Bureau of Public Procurement."
Breakdown of the raped fund, according to the audit report, shows a non-remittance of 25 per cent (N11.5) of N46.3 million 2019 IGR; FMC payment of 15 per cent mobilisation fee of N21.3 million without submitting an Advance Payment Guarantee (APG) by benefiting contractors; FMC's failure to submit APG for N21.3 million contracts to three contractors; chief medical director's sole award of N120. 9 million contracts without recourse to the Tender's Board as required by extant regulations; failure to deduct N2.2 million as one per cent stamp duty from its contractors.
The report also revealed, "The facility did not retire personal advances, totalling N11.4 million.There was no evidence to show that the amount was retired as at the time of audit in February 2020 contrary to extant regulations, and there were cases of multiple personal advances without retiring previous advances granted to some of the staff."