After months of preparation and expectations, the final burial for the late Mrs Comfort Ibiyoonu Koleoso, mother of a senior editor with the News Agency of Nigeria (NAN), Mr Remi Koleoso held in Ibadan, the Oyo State capital yesterday, August 19, 2022.
Mrs Koleoso, 101, passed away in April, 2022 and left behind successful children as well as promising grandchildren.
Her remains arrived her residence, opposite the Wesley College of Science where Christian Wake keep held on Thursday, featuring the service of song and renditions by her church society known as the Egbe Afurugbin.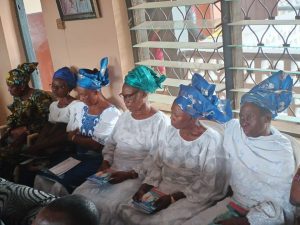 Before the dust-to-dust rite was performed after the church service at the Methodist Church Nigeria, Wesley Church Cathedral, Elekuro, the body was carried in a fun-filled road show by children, grandchildren and extended family members.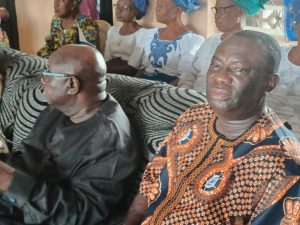 Afterwards, attention shifted to the playground of the Wesley College, where a massive tent was sitting on the main field, turning the premises to a beehive of entertainment, despite a threatening rain.
Media practitioners from Oyo, Ogun, Lagos, Ondo and Ekiti States turned out in appreciable figure in honour of Koleoso, who ensured all his guests were treated to variety of food and drinks.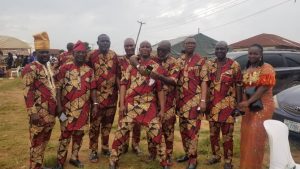 His friends, whom he assigned for that purpose, lived up to the responsibility as they moved from table to table, requesting for and meeting guests' demand.
Though the gathering was heavily infested by old and kid beggars who caused guests embarrassment and created security breach, conventional and private law enforcement agents rose to the challenge.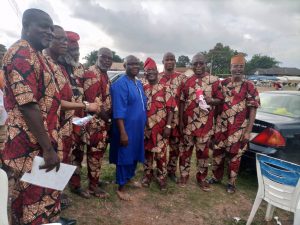 No case of theft was officially recorded, at least before our correspondent departed the premises at well past six in the evening.
Koleoso expressed his gratitude to his colleagues, families and friends for their presence,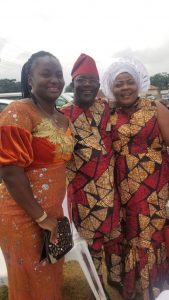 wishing all of them a safe trip back to their stations.
"Whatelse should I say than to thank everyone who found my invite worthy and came to this occasion, despite the state of the nation. It is one thing to invite, it is another thing the invite is honored.
"One may have prepared all sorts of food and drinks but end up having only a few guests to eat and drink them. For this reason alone, I thank everyone for their show of love. The truth of the matter is that I can't thank them enough," he said.
Mrs Koleoso's transition, according to Remi, the last child who shared a unique love with her, would continue to pinch him because of all sacrifices she made for him right from childhood till her last hours on the earth.
He prayed, "May God show us the way to accept your passing and fill our heart with your love. I pray for the soul of my dear mother; keep her safe in heaven, carry my love to my mother on the wings of your angels, take away the sorrow pounding with each heartbeat and replace it with the joy of your love.
"Hear my prayer and comfort this child grieving and longing for his mother; let my mother know that I love her and that I am happy she is living among your angels. Continue to bless my mother in heaven and bestow your grace to us, her children, who miss her everyday."