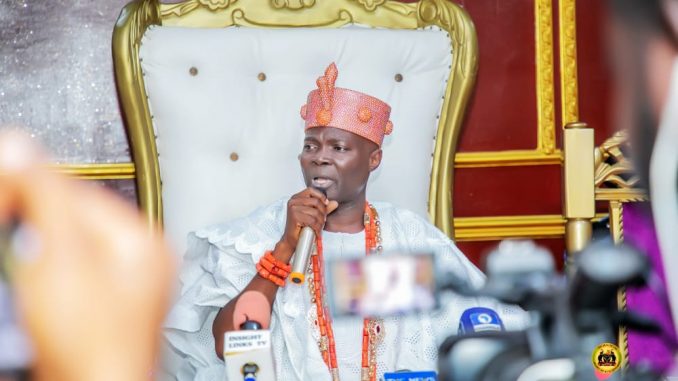 The Olowu of Kuta, Oba Adekunle Oyelude Makama has described as "media terrorism" a recent report that a certain residence of Nigeria's Ambassador to Benin Republic, General Tukur Yusuf Buratai was raided by operatives of the Independent Corrupt Practices and other related offence Commission (ICPC).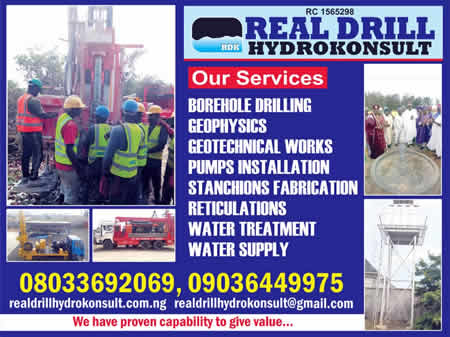 While hosting a media conference in his palace today, Oba Makama alleged that the said report was a blackmail deliberately weaved to soil the name of Buratai after similar efforts at him as chief of army staff had hit the rock.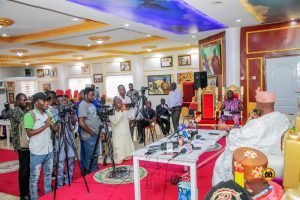 The Olowu declared that he had what he called credible information about Non Governmental Organizations out to go after Buratai through sustained campaign of calumny.
He said, "The misinforming reports, I stand to confirm, is purely malicious and another fabricated tale published to tarnish Ambassador Buratai's brilliant image. But, this too has failed, because the ICPC's official public statement has confirmed Buratai has no link with the said property or the cash and other items found in the building."
Oba Makama further said though Buratai is not from Kuta, he stand for integrity which he spent his military career to build, saying that God himself has covered Buratai with garment of honour and disclaiming that the General owns a house in Wuse axis of the Federal Capital Territory.
He stated, "I am supporting him with this address to the press, since I can always vouch for his excellent character and uncommon integrity. A Yoruba axiom says 'if you pursue someone and you did not meet him, you make detour'.
"His years of meritorious service to his fatherland cannot be overlooked and as a patriot, having been tested and proven in his commitment to nation building. Ambassador Buratai has and is still serving Nigeria without any blemish despite the unwarranted attacks having chosen to serve without bias which is fetching him commendations almost on a regular basis.
"I make bold to say that Ambassador Buratai remains a man of immense honour. Therefore, he needs the support of all well-meaning Nigerians to succeed in his current assignment, notwithstanding the avoidable distractions."
Some traditional rulers and chiefs attended the conference where the Olowu reiterated his resolve to support and promote any detribalised Nigerian on mission to strengthen the nation's unity.