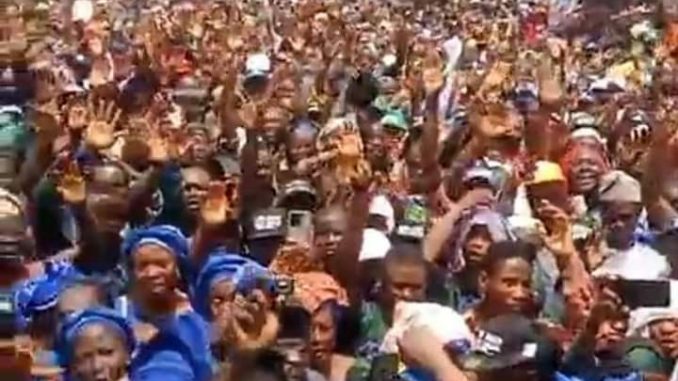 The Oke-Ado section of the usually busy Dugbe-Molete dual carriageway was locked down today by supporters of the opposition All Progressives Congress (APC) who converged to welcome the younger brother of the Olubadan and senator representing Oyo South Senatorial District, Dr Kola Balogun to the party.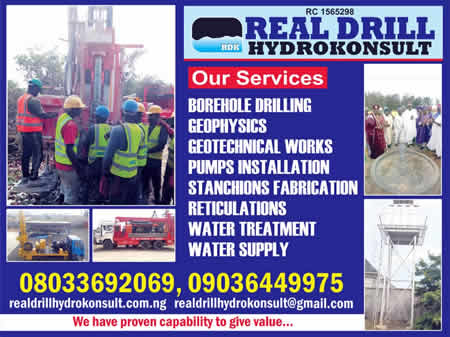 Balogun, three years ago was elected into the Ninth National Assembly under the platform of the governing Peoples Democratic Party (PDP). He defeated the immediate past Governor of Oyo State, Senator Abiola Ajimobi who contested under the APC.
Shortly before he handed the party's flag to Balogun, Chairman of the party, Mr Isaac Omodewu told the supporters some of accomplishments of his administration, one of which, he emphasised, is the assemblage of three serving senators in his party.
"Can you all see that I am fortunate? Can you see that I am lucky to have all three senators currently serving in the senate in our party? As I speak here now, I also have not less that 11 members of the House of Representatives, and others are coming to join us to make our party a more formidable team," he revealed.
Balogun, who decked in a complete Ankara fabric also worn by his supporters, started his speech on a lighter mood, jocularly referring to the standing Senator Teslim Folarin and Senator Fatai Buhari as his younger brothers.
He appreciated President Muhammadu Buhari, national and state leadership of the party for their favourable disposition to his return to the party, saying "I didn't decamp I came back home. I went to PDP on sabbatical.".
Balogun descended on the Engineer Seyi Makinde-led administration in Oyo State for the current wave of insecurity in the state, unlike what obtained during the administration of Ajimobi who declared a zero tolerance to hooliganism and breach of law.
He said, "They claimed they are lighting up Oyo State with streetlight. Ask them, whose company is selling the diesel they use to power the generator they use to run the streetlight. They are just serving their personal interests. The senatorial ticket the Oyo PDP gave to me was fake; everyone else they gave it to rejected it. I accepted and secured victory for the party, now they are making useless case out of it."
Party supporters were mobilized to the occasion from wards that make up Oyo South Senatorial District.