It is no longer news to the public that the reigning Miss Oyo State, Princess Aminat Adedoja Adeyemi is a daughter of the Alaafin of Oyo, Oba Lamidi Olayiwola Adeyemi.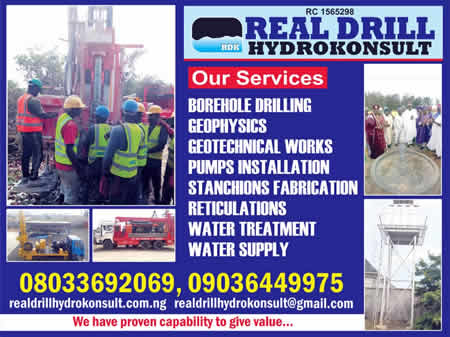 It is also not a piece again that Adedoja has escaped anonymity to the limelight after she had been crowned at the beauty contest recently staged by Gothan City Network, an affiliate of Silverstone Communications in Ibadan, the Oyo State capital.
And the 23-year-old has been evidently relishing her new status soon after she stepped out of Jogor Event Centre, where crème-de-la-crème of the society, including the media, watched her scintillating performances which placed her ahead of other contestants.
The news, however, is The Tabloid.net findings which have uncovered that she was born by an Olori identified as Ayaba Mujidat Adeyemi, a former UK resident until she relocated back to Nigeria.
Ayaba Mujidat, upon marriage to Oba Adeyemi more than two decades ago, was said to have observed her palace tutelage under the Alaafin's first wife, the Octogenarian Ayaba Habibat Adeyemi famously known as Iya Adodo.
The no nonsense eldest wife clocked 82 years a few days ago. Incidentally, she brought Adedoja up from childhood till she gained admission into the Osun State University in Osogbo, the Osun State capital.
Although Miss Oyo State studied History and International Studies, her interest resided in Law, a career, which her father holds dear to his heart right from his adolescent years in Lagos.
However, her efforts to secure a space in Law class yielded no fruit, hence her choice of the latter which eventually earned her a Second Class Upper at graduation. It was learnt that the Alaafin was excited when, in part one, Adedoja shocked him with a star showing too close to First Class.
That impressive performance instantly pushed her dream to cross to the Faculty of Law to the rear and laid a foundation for her seats among the best graduating students produced by the Osun State Government-owned multi-campus institution.
Being severally described as authority in History, Oba Adeyemi opened the door of his library to her daughter who explored the opportunity and accessed quality texts which ultimately aided her academic journey in the university.
"She was at a right place at a right time. Baba gave her books and also created time to engage her to further develop her. So, it is not really a surprise that she came out top. But Baba would have loved to see her coming out as a lawyer because she had demonstrated some qualities of a good lawyer. Like Baba, she also likes debate. She wants to be convinced before he accepts a claim, an action or reaction," a source hinted.
Currently, a post-graduate student of African Studies at the University of Lagos and executive officer of a non-governmental organization, Miss Oyo State held position of Publicity Secretary in a group of Oyo indigenes students of higher institution.
Another source revealed that she took an active part during the End SARS protest in October and was among the youths who took demonstration to the Alaafin's palace where they registered their displeasure over the alleged misconduct by the police special unit.
"She may look calm and gentle but she has a steel heart when it comes to standing firm on a course. This I have witnessed at different occasions. She does not want a preferential treatment at anywhere. That is why she is loved by her mates in the town. She is so free among them," the source confirmed.
It was also gathered that Adedoja refused to disclose her royal identity during registration for the beauty contest in order not to draw attention to her, according to yet another source. But the veil was removed towards the end of the contest, which saw her in a spectacular delivery of Yoruba panegyrics to the amazement of the panel of judges.
Also, she was once rumoured to be Alaafin's grand-daughter; that Oba Adeyemi's daughter, Princess Folasade Adeyemi, popularly known as Arewa Omoba was her biological mother, a claim which has since been punctured and thrown into thrash can.
Arewa Omoba opened up and told The Tabloid.net that in Yoruba culture, Adedoja was her daughter because of the age which separates them. She revealed that the claim gained more credibility because of the role her mother, Iya Adodo, played in Adedoja upbringing.
"In the palace, there is a strong bond among wives and children such that it would be difficult to make a clear distinction among the children. In that context Doja is my daughter. And more so, when I returned to the country and observed her closely, I saw myself in her. That was why she became my mentee till date," she said.
It was also learnt that Adedoja caught Oba Adeyemi unawares when the news of her exploit reached the palace, because, according to a source, the traditional ruler saw her daughter more of a culture-inclined than a showbiz lady.
Notwithstanding, he commended her discretion built on self-belief and promised her support to reach the apex of her career after her masters' degree. When Adedoja paid a visit to Oba Adeyemi in her new Toyota Camry car, she again delivered right panegyrics which captivated the hall inside which was Iya Adodo, Olori Suliat and Olori Mujidat.
Aside that she would embark on give-back-to-community projects in the coming year, Adedoja is also set to replicate Miss Oyo State beauty pageant in Oyo town to grow confidence among young ladies. To be named 'Sisi Oyo', the initiative is also going to be an annual show and her contribution to socio-cultural development of her hometown.
"She has many things in her mind, and it is my responsibility to allow her express herself, give her support and guide her, at the same time. She is already a role model to other girls in the palace now. Everybody wants to be like Doja. She has broken barrier that Princesses could not offer themselves for public contest.
"In 2003 and 2015, I contested for the House of Representatives but could not make it. The experience gathered has made me a better person. That is what Kabiyesi wants. She detests one carrying air about. He likes us to engage ourselves in something because that was his upbringing too," she said.