Mrs Foluso Lala is the immediate past chairperson of Oyo State Council of the Nigeria Association of Women Journalists (NAWOJ), leaving behind legacy of humanitarian service to the needy. How and why a practising journalist regularly picks roles at film locations is poser she daily answers at different fora given demand of the media. However, she finds both convenient; hence her stick to them with modest results so far. Having written a number of scripts kept safely in her files, she has now produced her first film titled 'Abegan', set for launch in December 2021. In an interview with The Tabloid.net, the cerebral Lala gives more insight into how she marries the two engaging passions and fulfills her dream. Excerpts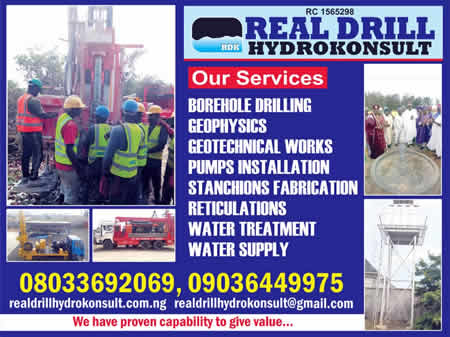 For someone who has more than a stint in journalism and continued to thrive in the business of information dissemination, what comes to your mind when you see how mediocrity is fast destroying the profession?
Firstly, let me correct your impression about having a short period of practice in journalism. I've been in the profession since 1991 till date but for between 2003-2004. All the while I've been practicing in the pen profession. I started in the African Newspaper of Nigeria, publishers of Tribune titles; Daily Times; defunct Oracle Newspaper; Alliance of Human Rights Action (AHRA) magazine and presently an information officer. Information officers are journalists with degrees in Communication Arts and/or PGD in Journalism and are members of the Nigeria Union of Journalists (NUJ) and the Nigeria Association of Women Journalists  (NAWOJ). Journalism is a distinctively noble profession that commands respect from both the highly placed and the downtrodden. As the Fourth Estate of the Realm, the highly placed tremble at the sight of a journalist while the downtrodden see journalists as their mouthpiece to voice out their mind, to table their cause in such a way that governments would work in their favour. The public earnestly await credible news about happenings from pen professionals. Journalism gives hope to the hopeless as practised by the great 'professional fathers' of journalism like Mr Felix Adenaike; Chief Olusegun Osoba; Mr Ray Ekpu; Mr Biodun Oduwole and host of others. It is so worrisome now seeing half-baked 'journalists' trying to destroy the professional legacies the fathers of journalism left behind. Firstly, no thanks to the odd side of the advent of social media where everyone sees themselves as journalist as long as they can scribble down correct or incorrect sentences. The most disheartening of it is that the public tends to believe anything on the social platforms only to later on find such as fake but before then a lot of damages might have been done. Secondly, the media gatekeepers have relaxed a bit unlike before. Yes, there's a desk for all kinds of studies and certificates. There's a desk to accommodate a medical doctor to practice journalism; there's a room for an engineer, and because of this generosity many unprofessional tabloids are now on the news stand and you begin to wonder how managed such could be sent into the public. It gives headaches reading a report devoid of the five W and the H of reportage. It's so sad and shameful.
Some say the media profession is fast losing its credibility. Others say it has been bastardised hence paving way for half-baked journalists to thrive, does this not bother you as a professional?
To me, the profession is not losing credibility, rather it's the mediocres that are losing their worth and eroding their own future. It gladdens the heart that we still have core professionals upholding the ethics of the practice regardless of whatsoever. This set of people is passionate about the job. They are not money hunters rather they derive satisfaction in what they do. And, rather than hunting for money It's the money that runs after them afterwards. That's why we hold in high esteem whenever we hear or see journalists who display their worth professionally.  It's just a matter of short time for people to distinguish and turn back at the half-baked journalists who oftentimes are propagandists because their main mission is just to make money. They can't last in the field.
What would you suggest as way out of this situation as it seems as though we have come to accept that nothing can be done?
To every challenge there's always a solution. To me, all of us should join hands together to work it out. Our professional bodies like NUJ, NAWOJ and the Guild of Editors should work out the solution by bringing to the round-table the fathers of journalism in order to draw from their wealth of knowledge and experience in checkmating the quacks that are painting our profession black. Let's glimpse at and borrow leaves from some professional bodies like Nigeria Bar Association and Nigeria Medical Association. They have their challenges too, no doubt about it but the bodies decisively deal with culprits. They don't joke with their professional names. Our gatekeepers need to stand firm in order to salvage journalism in Nigeria from all-comers.
But it is believed in certain places that the advent of technology opened many people's eyes to new way of practising journalism and information dissemination. Do you agree with this submission?
Yes, improved technology has undoubtedly helped journalism profession.  Years ago, while I was in Tribune, during the periods of copy and paste productions, we used to stay in the office as late as 12 am. And during electioneering periods, we'd been in the office as late as 2-3 am. Then, reporters in outstations filed in their stories through landline phones and fax machines. It was so cumbersome. Today's technology has ushered in quick dissemination of news. Journalists of today don't have to stay in the newsroom late anymore. Your phone and laptop computer are your instruments of office wherever and whenever you have to turn in your story. As good as it is that everyone has access to computers in their palms gives room for taking the grace for granted sending out all kinds of 'news', the true and the untrue stories with speed.
It seems you have had your hands in many pies over the years. From Journalism to sport and movies, what part of your formative years prepared you for this life you are living?
I had wanted to study Theatre Arts in the university with second option of Mass Communications while my father of blessed memory wanted me to study Law. My interest in theatre apart from the fact that I used to act plays in my primary school days and in the church became strong when my uncle, Ayo Thomas and Dr Sola Fosudo were studying Theatre Arts at the University of Ife, now Obafemi Awolowo University and they and their colleagues used to come to our house at Ogbomoso. Their displays then caught my attention seriously. As God would have it I ended up with Bsc and MMP in Psychology. I also have a PGD in Journalism. During my NYSC, I served in the Public Relations Office of the Nigeria Police Zonal Headquarters, Zone 4, Makurdi. My beat then was to write press releases. Afterwards I gained employment in Tribune. All along from my primary to secondary school days I've been taking part in drama with passion for writing short stories. I was engrossed in reading and summarising novels. I remembered that my father used to buy Sunday Concord newspaper for me because of my love for the column 'Dele Giwa on Sunday'. I was also active in sports but had to peg it when we lost my immediate younger sister to injury she sustained during a class game activity. To the movie industry, it's been in me all the way. It's what I've always wanted to do. I find writing movie scripts so easy. It's really one of my strengths.
You studied Psychology but you have been busy with arts, communication and media related engagements over the years. How much did your discipline impact the path you have chosen?
Psychology is a very good course which I can recommend for anyone who wants to really understand how to relate with different kinds of people. Oftentimes I mingle with so many people and Psychology has always helped me out. By nature I am a very blunt person. Bluntness runs people into problems but oftentimes Psychology was always to my rescue. I am proudly a psychologist.
You were the immediate past chairperson of NAWOJ in Oyo State, what would you say was your greatest moment during your tenure?
By nature I am a very compassionate person. I always have empathy for women and children who are the vulnerable to all kinds of vices. Nature is not so kind to the womenfolk which in no doubt have effects on the children. My coming on board as the chairperson of NAWOJ was with a hindsight of contributing my own quota in making life meaningful for the women. Let me mention two cases amongst others. My tenure went at length by way of carrying out four different surgeries on a young boy named Aanuoluwa Rafiu who suffered extra growth in his leg and buttock. It wasn't an easy task but God helped us out. The boy is back in school and very intelligent. We also rescued a day-old baby boy whose mother deliberately delivered by the roadside to be abandoned but for providence that hooked her from running away. We sourced for assistance. The mother and child are doing well. I feel happy whenever I see those children. Nothing gives joy than making others happy because that's the essence of life.
Talking about movies now, what informed your decision to become a thespian; does being a writer automatically qualify one as an actor?
Like I said earlier, I had wanted to study Theatre Arts. The urge to act has been with me unabated. For me, acting is a talent and not a skill while my ability to write well doubles as a talent and a skill too. It is not automatic that a writer can as well be an actor. Some can write but may not be able to act. Some might be able to act but might not be graced to write. Whereas some are graced to write and act. Good acting requires excellent interpretation of roles with perfect body language, amongst others. In my own case, I am powered with both writing and acting. To my credit, I have over 25 movie scripts written by me and I've taken part in a number of cinema and movie productions.
The movie industry, particularly the Yoruba speaking one has been enmeshed in controversy in the past months. The Baba Ijesha alleged rape saga appears to have deepened the crises rocking the industry. What's your take on the state of things?
There is no industry without its peculiarities and controversies but because the movie industry is close to public, everything that transpires within its coven is known to the people. Presently to the best of my knowledge, there is no crisis beyond management in the industry. Of course, there will always be issues and divergent opinions but it doesn't mean there is crisis beyond measure. On the unfortunate Baba Ijesha saga, I want to express reservation based on the fact that the case is already in court and also leaders of TAMPAN intervened rightly.
Some of your colleagues in the industry are divided over this matter with so much emotions coming to play. What do you think is the way out?
As said earlier, the case is in court. Our leaders have stepped in. As a Yoruba, you are not expected to talk again after the elders might have spoken. Our elders and leaders are on top of the matter.
Are you proud of steps taken so far by the Board of Trustees of Theatre Arts and Motion Picture Practitioners Association of Nigeria (TAMPAN) and the President, Mr Bolaji Amusan to restore normalcy in the association?
As leaders, I'm sure they have classical information that we are not privy to regarding the issue. The manner of the Board of Trustees is okay by me. One, members of the BOT and the President are people of repute in the industry. They have suffered in no small measure for the industry to be sustained so they won't do anything  capable of destroying what they sweated to achieve over the years.Kudos to the President, Mr Bolaji Amusan.
You are a writer, you have been one for a long time. But you have also been acting as well. When are you going to start producing cinema-standard movies like some of your colleagues do?
I'm glad to inform you that I have produced one of my creative writings into a movie with the title 'Abegan'. Any good script can be produced for the cinema but the financial implication is the main issue. Cinema work is a serious matter that requires involvement of serious investors but because people don't really know its viability, they stylishly brush it aside. And, the investors who had tasted it and found out that it is very lucrative won't tell. I have this strong belief that sooner than later I will be producing cinema stuffs, in sequence. I am in need of serious minded investors to power my heavy scripts.
With your experience in the movie industry and a professional at that, why does it seem you are yet to break into the mainstream where we get to see more of your works on screens?
You can't grow up to reach the sky in just one day. Those ones you see often have stories to tell before they became what they are today. It's just a matter of time. Some of the works I took part in are in the cinema like Efunsetan Aniwura: The Untold Story by Funmi Holder; Balogun Ibikunle and Lagbondoko by Biodun Eleni. Others included Alapa by Tamilore Martins-Ojo; Ohun Aye; Kinni Ero Re?; Isokan Yoruba; The Sadist; Femiremi by Bosede Adelaja Mabis; Abeni and Omolewa and other ones that I can't remember their titles. I also authored a book titled In Awe Of The King.
How lucrative and rewarding is movie-making in Nigeria as some stakeholders believe that lack of structure has become the bane of what would have been a thriving business?
Every business is lucrative depending on how you handle it. With adequate know-how and proper management, if you are selling leaves nothing stops you from breaking even likewise movie making. However, the not so good economy that is ravaging every facet of businesses does not spare the movie industry. Marketing is another major problem. Film making demands huge money. A lean purse has no business when it comes to shooting a film or movie. Now, it behoves on a producer to painstakingly source for a very good market or/and online platforms in order to recoup the investment and more importantly, with reasonable profit. You know that in any market place everyone is out to cheat every other person. Your bargaining power and understanding of the market dictates are very crucial.
Even with the lack of structure and conducive environment, we have seen the huge transformation being introduced by top movie producers and directors like Kunle Afolayan, Tunde Kelani, Mo Abudu, Kemi Adetiba among others. Why are others not toeing their paths?
Well, all these big horns have paid their dues in the movie industry. They have sacrificed than you can imagine if they tell you their stories. They didn't just climb up in a day. Based on the niche and names they've created for themselves it's so easy for them to get investors for their huge money gulping projects. Just print Kunle Afolayan or Mainframe on a film jacket people won't think twice before purchasing it. It's because of the value and integrity both have gained over the years. But for upcoming ones, they are firstly looking for survival, believing with time they too will gain acceptance and other beautiful beckons will follow.
When should we expect a big budget movie from you or you are just going to concentrate on writing scripts and acting?
Everyone prays to do the extraordinary in their endeavours in order to showcase what they are made of. I appreciate God for the talents He embedded in me. I find script writing and acting very easy. I've written over 25 movie scripts and most of my scripts are financial heavyweights, meaning sooner than later I will be coming out with big budget works. With the strength and grace of God I will continue to write, act and produce.
Would you say you have fulfilled your aspirations since you became a theatre practitioner?
Like I said earlier that I had wanted to study Theatre Arts journalism really gave me a strong foundation for better expression of talents. I recalled that I used to be a very shy person but journalism untied my voice. It also gave me exposure. With journalism I am fulfilled. Finding myself in my first love's coven, I am multiple fulfilled. Journalism and acting are like oxygen that keeps one bubbling.
You seem to have a quiet lifestyle, but this appears not to be the same for some of your colleagues who keep flaunting fake lifestyles to keep themselves relevant in the business. Why are you not putting more of yourself out there?
There are so many actors and actresses who are super rich; some, because of their backgrounds, some through hard work while some are into other streams of income that thrive very well. Those ones that wrongly present themselves to public do not have same kind of background nor financial muscles to breast the kind of life they struggle to live. Such ones are very close to financial indebtedness and avoidable illnesses because they'll always want to meet up. Some of them engage in what you better not imagine. At the end, they'll stretch their body, soul and spirit than necessary. There are always individual differences. I don't and will never live a fake life. Fake life is a sign of inferiority complex. If you are sure of yourself why should you paint yourself what you are not? People out there are no fools, they know the truth and won't respect anyone who is not what he presents him/herself to be. No doubt about the fact that good life is good and everyone craves to live comfortably but when the professed comfortable life is achieved through discomfort such an individual needs his/her head examined. I don't live my life with another person's clock. Anyway, you'll begin to see more of me from now but I am always the original me. Fake can never be in my dictionary of life.
As a pretty woman, how do you keep temptations from men in check and does it come with pressure to stay scandal free?
Thanks for the compliment. You know temptation is everywhere. Thanks to God who in His infinite mercy created me fearfully and wonderfully in His image. Every human being is beautiful depending on how you see them. Beauty is in the eye of the beholder, the saying goes. The ones you regard as not so pretty too receive compliments from time to time and with that I am not exempted. How one manages such advances is key. The way you present yourself is also key. Polite but frank rejection is required. You don't expect me to be hopping around. I don't fool around because I respect myself. For what? My 'small me' have taste!
Tell us about your new project you are working on and your take on sex for roles which is very rampant in the industry?
Like I said, I just produced a star studded culture-modern movie titled Abegan. I thank God I was able to solely finance it. The cast gives a hint on its financial implication. The movie features creme-la-creme in Yoruba Nollywood including Joke Muyiwa; Rykardo Agbor; Antar Laniyan; Ladi Folarin; Yetunde Ogunsola; Tamilore Martins-Ojo; Taofeek Adewale 'Digboluja' (Abegan); Wale Akorede Okunnu; Jomiloju Olumbe; Adelani Ariyo; Bosede Adelaja Mabis; myself and a host of others.
About the sex for role in the industry, I have, with every sense of truthfulness, never experienced it. So I may not be an authority in that wise.
We have not really seen much of your music life, what is stopping you from hitting the airwaves?
Yes, I compose songs and I sing but in the Church. Sometime ago I went to the studio but the producer turned out to be a disappointment. I have about 70 songs composed by me. I'll be delighted to have a music expert that can write the tonic solfa so that I can have them in a book form.
What legacy of yourself would you love to be remembered of when you finally bow of the movie industry and media profession?
Go to any gatherings of actors and media practitioners, you'll see the aged and veterans there. It is not for anything but the passion they have for what they know how to do. And, for all you care, in the movie world, there's always room for any age even a day old baby can play a role depending on the dictates of the script. Ink in my blood. Writing is part of me. Acting my passion. So no stopping. I'll continue to write. I'll continue to act with God on my side. Though I am not bowing out of the industry, my prayer anytime I crossed anyone's mind, I want people to view me as someone who through her creative works preaches love, tolerance and most of all appreciation to the Most High, the Giver of all good things.
Is there anything else you wish God would do for you that He has not done?
We are all actors on the stage of life. God is the script Writer. My heart cry is that God makes my life to praise His holy name, sends divine help my way such that what I am made of will enjoy uninterrupted expressions and enlargement of coast. And, most importantly keeps me loving Him the more, every moment. For everything He hath done for me, I am grateful. And, in all, Thy will be done, O Lord.