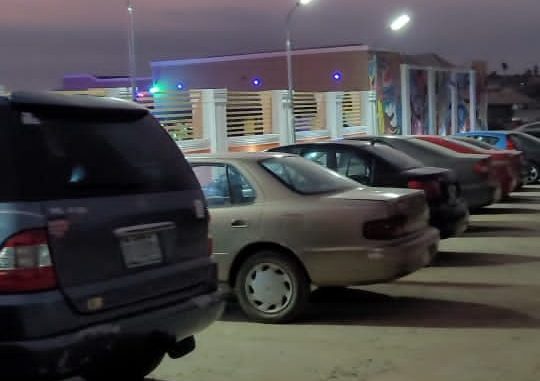 Elebu, a fast growing suburb of Ibadan, the Oyo State capital, off the Akala express way, keeps opening its arm to more investments, one of which is Imramats Lounge and Bar.
Sitting on Reverend Opeolu Layout, Orita Merin section of the Ido Local Government community, the lounge and bar is an emerging destination to the class of fun seekers inclined to revel their evenings in an alluring ambience.
The joint is a magnificent arena tastefully constructed to meet relaxation yearning of the expanding population of the axis currently made up of many quarters.
A visitor, who did not want his name in print, attested to the service operative at the leisure ground, affirmed the royal reception to which his team was treated recently, enthusing "the arrangement was superb…the staff, right from the security guard at the gate, were courteous in attending to us."
Essentially, the eye-popping facility is departmentalised to Lounge, Bar, Grill and Restaurant, all of which operate independently but harmoniously to the amazement of clients who desire a coordinated work environment for seamless transactions.
Assorted foods and beverages are readily available and promptly served on request by hardworking and very attractive waiters, underscoring the management's respect for demands of its clients visiting from within and outside the area.
In contrast to earlier thoughts that the Lounge is an exclusive stopover only to the nouveau richie of the society, its entrance opens to all lovers of life who look out for a centre to savour ice drinks with steamy pepper soup and asun under a watertight security by vigilant guards complemented by a police division overlooking the facility.
However, deplorable road network, which is a scaring feature of Elebu community, appears to be robbing Imramats optimal patronage, and this is currently giving the management goosebumps.
But Chief Executive Officer, Otunba Okunola Olatokunbo, who says his childhood dream derived from using his resources to further develop his hometown and create employment opportunities, lives on hope that the Oyo State Government would turn its gaze to the infrastructural pains being endured by the residents of Elebu.
A widely travelled Olatokunbo notes that Oyo State Governor Seyi Makinde ought to have explored the fast growth of Elebu by providing needed amenities to aid its continuous expansion with a view to boosting the state Internally Generated Revenue.
"We are still hopeful that His Excellency would look at our direction one day. If this Kuola bridge here alone is fixed today, we are only few minutes to the Akala express way; which means this place would have been opened up to more people from the other side like Oluyole," he remarked.