The Iyalode of Eruwa, Chief Bosede Elizabeth Daramola is currently mourning the loss of one of brightest stars of her town in the late Chartered Accountant, Timothy Adegoke who was allegedly killed inside his hotel room in Ile-Ife, Osun State recently. In this interview by The Tabloid.net, Daramola bares her mind on the matter and shares her experience since July 2019, when she was installed the Iyalode. Excerpts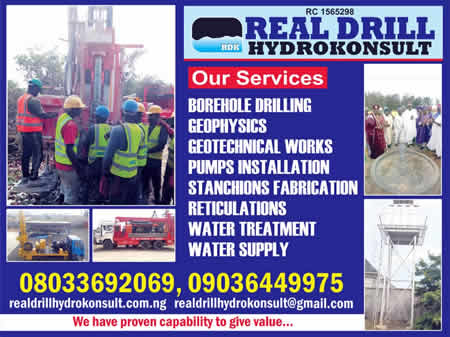 How did you receive news of Adegoke's death?
That is not as important as the pinch of the sad news not only in me but our people back home in Eruwa. Here was a young man who elected to be hardworking and was doing everything right, including what led him into that trap in Ile-Ife. He was not in that hotel for fun but to pursue his academic ambition as MBA (Master in Business Administration) student in the OAU (Obafemi Awolowo University). How could they kill such a responsible person? Reports so far, according to police investigation show that his death is not natural, there is need for the law enforcement operatives to go after all suspects directly and remotely linked with it with a view to getting to the root of the occurrence. We are not in jungle; where might is always right. It is unacceptable for an individual or group of individuals to take life of fellow human being.
What is your impression about the police response so far?
We appreciate their efforts which led to the arrest they have made. That gives us hope that this matter would enjoy all attentions it deserves. We are keenly following it and very confident that the police would see to its end. But to arrest is not to interrogate the matter and prosecute suspects. This we know and on this everybody is vigilant. We are supposed to value human life but reverse is the case as we have just seen in this killing of a young man who left his happy family behind in Abuja to write his papers and return to them. People of Eruwa are not docile, we are not going to allow the matter swept under the carpet because his soul deserves justice to bring his killers to book. We want public to join us in this course to ensure justice is done without delay. Injustice to one is injustice to all. Who knows the next target of those wicked souls? But if public rise up against it, they will definitely think twice before they waste more lives of innocent people who go about with their daily work. If not for his exams, he would not be in that hotel.
How did you emerge the Iyalode of Eruwa and when?
Let me answer from the last question. I was installed the Iyalode on July 10, 2019. On the second question, which asked about circumstance under which I emerged, I will say it was a normal way of selecting a traditional chief.
Was it a unanimous decision?
Three other people also showed interest in the position but destiny, which was helped by the people in charge of selection, smiled at me.
Where were you when the news of your selection came?
I was in Lagos.
Were you expecting the news?
I took the process of selection with an open mind. I was not desperate because I was not brought up to be desperate for anything. I was brought up to appreciate value of hard work and prayer. Once I put in my best into anything assigned to me or I assign myself and pray over it, I leave the rest to God who is the ultimate determinant of all we become in this life. The news came and I accepted it but I must confess that I was at a point scared with different things running through my mind at the same time.
What were those things?
I knew general perception of every Iyalode and began to give it a thought. I had to call my friends and break the news to them. They congratulated me. Then we began preparation for the installation, and everything well to the glory of God. I must recall that members of my family objected to it, saying they did not want me to be involved in those traditional things but because the title belongs to our Oke-Oba Quarters, I said it was worth accepting.
What is your take on the state of your town now there is what should be called an interregnum?
My take is the popular position in the town. It is just unfortunate that the incident happened shortly after I became the Iyalode. Despite the situation, the town still says 'we want kabiyesi' but the court said otherwise. We have made effort to see governor over it but the governor also says the Supreme Court decision is binding.
What is the effect of this situation on your position?
Apart from the fact that it is a personal pain to us because of what kabiyesi achieved in the town, his absence has caused a setback to me in the area of bringing together my team because Iyalode is head of all women; so, she is supposed to have women around him just like her cabinet members.
Is there any restriction which this title has imposed on you?
Not really, except that I need to be mindful of my new status in order not to bring the title to disrepute. I have to watch how I do things to conform to my position as head of women. I must provide leadership to women at all time in accordance with our custom and tradition.
To have attained this status means you have paid your dues in life. What is secret of success?
What we call success depends on how we see it individually. What I see as success may be different from what another person sees as success. But generally, I see consistency, patience, focus as secrets of success. Also, one should not run faster than one's shadow. I mean, one should not be desperate to buy cars and build houses. Success cannot be measured by material acquisitions. It is unfortunate that material things like cars and phones tempt people, especially young ones to do all sort of things.
What then would you tell the youths, as regards the point you just highlighted?
All I can tell them is to take life easy and be patient. They should know that all that glitter is not gold. There is more to cars and phones and other luxury items they are desperate to have. Something I observe is that there is conspiracy by parents of these youths. How can a young girl bring home an expensive phone and parents don't ask questions? This is one of the problems which aid that desperation to have what they don't work for. What I am saying is that parents have roles to play in what their children become.
What does fashion mean to you?
Fashion, to me, does not me putting on expensive materials. Fashion means modest appearance, that is, a look which does not hurt others. And going by the current state of our society, one even needs to be more careful in what we wear because people are tensed and angry, only waiting for what would directly trigger their mood.