In their appreciable number, traditional rulers from different South-west states on Saturday April 10, 2021 welcomed the immediate past Chief of Army Staff, Lieutenant General Tukur Buratai to Ibokun, Osun State with a warm reception in honour of "his detribalized disposition during and after his tenure as the head of the Nigeria Army."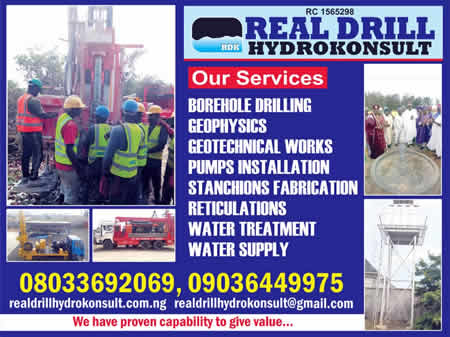 General Buratai was in Ibokun on the invite of one of his officers, Major-General Tokunbo Fayemiwo who was hosting the final burial for his late parents, Colonel Ayodele Fayemi (retd) and Evangelist Victoria Fayemiwo both of whom passed away months apart.
Buratai, who in February was appointed a non-career ambassador barely two weeks after his exit as the chief of army staff, was a cynosure of all eyes as his appearance at the glamorous event, caught many, who obviously were not expecting him, off guard.
However, in what looked like demonstration of his acknowledgment of loyalty, he made it to Ibokun to the delight of Major-General Fayemiwo, who could not hide his satisfaction at the sight of his boss.
The Olowu of Kuta, Oba Adekunle Oyelude, the Orangun of Oke-Ila, Oba Dokun Abolarin, the Oluresi of Iresi, Oba Sikiru Adesehun, the Onigege of Igege, Oba Kazeem Oyediran and others, resplendent in royal costumes, showed Buratai a strong affection, which, the Olowu stressed, he deserved as a selfless Nigerian, a bridge builder who saw every part of the country as his home where he had built a network of friends.
Oba Oyelude heartily expressed his happiness at the presence of Buratai in Ibokun, despite what he called his tight schedule, which, he reasoned, could have given him a valid reason to be absent, adding that his presence was demonstration of what he symbolized as an unusual Nigerian whose patriotic zeal could not be easily faulted.
"How many people of his status would do such for his junior officer? That is telling you that apart from being a soldier, he is a humanist who places a high premium in human relations. Since I have known him, I never found him being accused of arrogance or looking down on his colleagues.
I am very happy that he has again demonstrated that character today here in Osun State. I can only wish him well in his new assignment as ambassador. Again, how many would retire and get ambassadorial appointment almost the same time?," he queried.
The Olowu further said that whatever he says about General Buratai is verifiable, adding, "there is no secret about his career till his last day in office. That is why I did not keep silent when I observed that he was not being given fair treatment, especially from a section of the media.
"But in the end, we are vindicated that he did his best in the circumstance under which he operated as the chief of army staff of Nigeria Army. In a nutshell, Nigeria needs officers like him to strengthen the bond among ethnic groups that make up the country."
While reacting to the honour done on him by the traditional rulers, Buratai called on them to sustain the culture and dignity of their office and actively support programs and policies of government designed to protect the security of lives and properties of the citizens.
He stated that the traditional institution remains the pivot of development for Nigerians who reside at the grassroots, particularly applauding the traditional institution for standing in support of unity and peaceful co-existence of the pluralistic Nigerian.
The occasion witnessed a funeral service held at St Peters Church of Anglican Communion, Ibokun, where the Diocesan Bishop of the Osun Anglican Communion, Reverend Olubayo Sowale described death as an inevitable end of every mortal and urged children of the deceased to commit their lives to the service of God and humanity
After the well-attended service was rounded off, a grand reception hosted the crème-de-la-crème of the society including the Deputy Governor of Osun State Benedict Alabi, Former Minister of Health, Professor Isaac Adewole, member of the House of Representatives, Yunusa Akintola Amobi and other dignitaries.