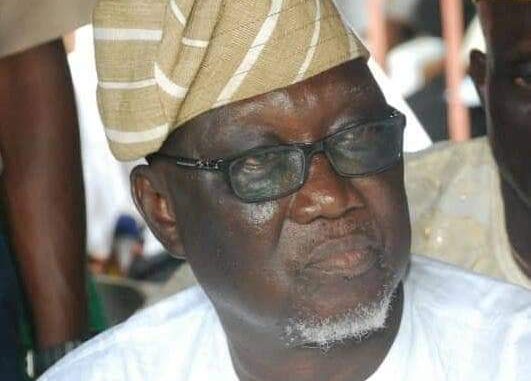 Chairman of Osun State Harmonised Vigilante Group, Alhaji Ridwan Hussein has again asserted that crime and criminalities are better nipped from the grassroot level to have a peaceful society desired by all.
Hussein, who is famously known and addressed as Yasalam in Osun State and beyond, told TheTabloid.net that confronting crime from homes, quarters and communities is a practical way to discourage criminals, knowing there is no escape route available to them upon commission of crimes.
"Once they know that all eyes are on them that they can't commit crime and go away with it, they will go and look for legitimate jobs to earn a living. For instance, people in a local community know one another and what they do. So, it is easy to identify a stranger who brings a strange attitude to the community," he said.
Yasalam specifically referenced the United Kingdom and other countries of civilization where, according to him, everyone keeps an eagle eye on others to ensure everyone is secured and safe.
He added that a situation whereby law enforcement is too centralised as it is currently operated in the country would always make it difficult to comprehensively checkmate crime.
Ya Salam stressed that trackrecord of his group in the past 15 years had positioned his men as a productive partner with Osun State Police Command, resulting in his award of merit in November 2012 by the then Commissioner of Police, Mrs Kalafite Adeyemi.
"Our operations have been based on best practices of integrity on and off duties. Discipine is our watch word. We don't compromise that for any reason because charity must begin from home. We shouldn't praise ourselves yet until criminals are chased out of the state but what we have done so far are speaking for us. We shall continue to compliment efforts of the state police command to achieve the same result," he assured.