Although it was another bright result for the Governor of Osun State, Alhaji Adegboyega Oyetola after the state congress elections of the governing All Progressives Congress (APC), the governor was much more concerned by the immediate future of the party.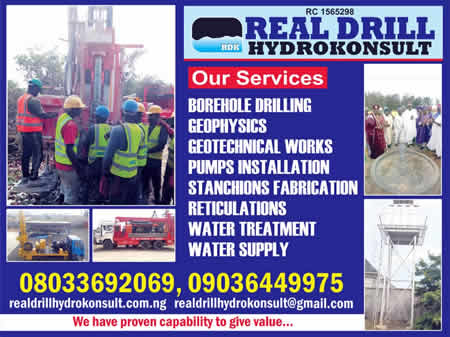 The Tabloid.net gathered that come February 2022, the party is scheduled to host its primaries while the governorship elections hold in July same year. Oyetola, is, therefore, said to be keen to mend fence with aggrieved members to form a more formidable party on or before 2022.
While delegates, who cast their votes which retained an Igbajo-Prince, Adegboyega Famodun as the state chairman, were in frenzy, relishing victories and the peaceful conduct of the exercise inside the main bowl of the Osogbo City Stadium, Oyetola told the new leadership to see reconciliation with embittered members as obligation to strengthen the fabric of the party against future goal.
It was also learnt that a faction of the party, tagged TOP, had a parallel congress at a venue called Ladsol axis of the town where what could have been a violent clash, between its members and suspected Ileri Oluwa members, was promptly nipped in the bud by a team of Nigeria Security and Civil Defence Corps (NSCDC) but not without two persons had reportedly sustained injuries during a brief exchange.
However, Oyetola declared, "I urge the newly-elected executives to ensure re-conciliatory process. We cannot rule out the fact that some members are aggrieved for one or more reasons, but this is nothing out of proportion. We remain one united family, and we remain focused on delivering unprecedented progress and development to Osun."
Also elected alongside Famodun included the party Deputy Chairman, Mr. Tajudeen Lawal, Secretary, Mr Alao Olabisi, Women Leader, Alhaja Kudirat Fakokunde and Youth Leader, Akinwemimo Adegoke.
The Chairman of the National Committee on the Osun State Congress, Hon. Gbenga Elegbeleye, expressed satisfaction at the conduct of delegates, the exercise and outcome of it and justified voice vote option according to what was called high figure of the delegates put at 1, 840.
He said, "I wish to start by referring our delegates and party leaders to Article 20 (Elections and Appointment) of the APC Constitution. I want to read it out: 'All party posts prescribed or implied by this Constitution shall be filled by democratically conducted elections at the respective National Convention or Congress, subject, where possible, to consensus, provided that where a candidate has emerged by consensus for an elective position, a vote of 'yes' or 'no' by ballot or voice shall be called, to ensure that it was not an imposition which could breed discontent or crisis."
It was further learnt that tension headed for the sky at a point when some party members were allegedly shut out of the venue. Elegbeleye acknowledged the development and appealed to the affected, seeking their understanding of the party's constitution which, according to him, stated unequivocally that only delegates had business at the ground of congress.
The reserved but elated Oyetola congratulated the new executives and urged them to discharge their duties responsibly and indiscriminately to have a vibrant party. He also appreciated national officials who supervised the congress just as he also thanked party leaders and stakeholders for their support and understanding.
"I thank members for your understanding and cooperation with the Government. I appeal to you to extend same to the newly-elected party officials. I appeal to those who lost out not to lose hope. I assure you all of a better tomorrow. The All Progressives Congress emerged on the strength of unity and progressive ideals. We are still committed to these ideals regardless of some of narratives making the rounds out there," he said.