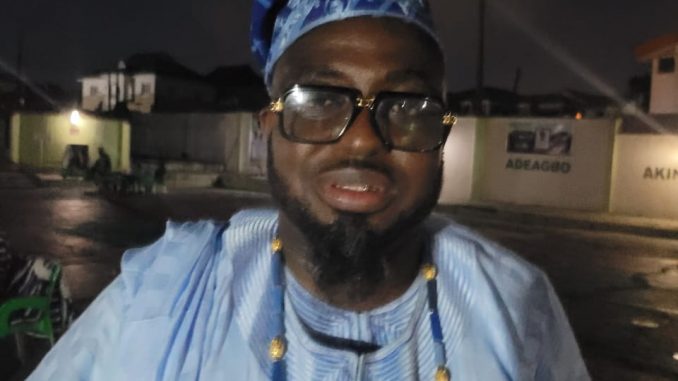 Mogaji Akere dynasty of Orita Merin, Ibadan, Alhaji Moshood Gbolagade Akere is as outspoken as he is friendly, except on a few occasions when he would need to literarily adorn garb of his warrior progenitors, some of whom fought in the protracted Kiriji War in the 19th Century. He hosted TheTabloid.net and offered a glimpse on his journey to become the political head of Akere family at home and in diaspora on December 19, 2016. Excerpts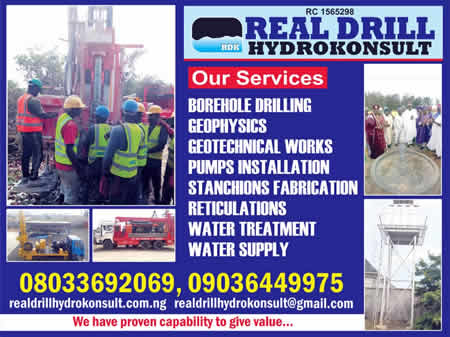 Did it cross your mind during your childhood that, one day, you would become the Mogaji of your lineage?
Without sounding immodest, my childhood gave me a clue to it.
How?
Let me start from my name, which is Gbolagade. I also bear Moshood but it was Gbolagade that was on lips of everyone. Wherever I went, I was easily identified with Gbolagade. Aside this, the way some elderly were treating me also gave me sign that something was unique about me to the extent that I would always go to my parents, especially mother to ask some questions. In Yoruba culture, what I just explained counts for something awaiting one in future.
Does it occur to you that you are a potential Olubadan of Ibadan?
Does anyone needs to ask me this question again when Ibadan has a fantastic structure, as far as obaship is concerned? Every Mogaji is a potential Olubadan provided it is the will of God; I believe everything is in the hand of God. If you are not destined for the stool, there is nothing you can do to jump to that seat. But anyone destined to be there, will find his way to the palace.
How did you actually emerge as the Mogaji and when?
That is a story which combines some incidents of interest. How do I mean by incidents of interests? I faced what should be called fire in the process leading to my eventual emergence.
Did you expect it?
I think it is a process of leadership, not only in my lineage and Yorubaland but everywhere. Everybody who is entitled to a position will want to try his luck during selection stage. The only difference was that my opponent showed desperation, which should not have been, coming from the same root.
How did you handle the matter?
Did I handle it? It is almighty Allah, who has destined me for the position, using people who mattered.
Who were those people?
Is it necessary to mention names? There were many of them; they were from our family and from other families.
How many of you contested for the position?
Five of us showed interest but three withdrew, leaving the contest for two of us, and that was the battle. But we thank God for where we are today, even though the matter is still in appeal court.
Did you just say the contest led to litigation?
It is that tough and funny to me at the same time but I have an existing judgment. In truth, the contest took a different dimension up to the day of my coronation when we were physically attacked on our way from the palace to home. They had earlier attacked the Olubadan's palace when result of our interview had not been decided. It was the height of desperation; I needed to travel to Lagos that night of coronation but despite that, the DSS (Department of State Service) called me and alleged that I disturbed peace of Ibadan in spite of the fact that I was the victim of the attack. I came from Lagos and visited their office. It took efforts of people of kind hearts to get the matter resolved and get me out of the mess.
Can you tell me more about your experience to the stool?
That contest required us to have meetings at the Olubadan's Palace at Popoyemoja and at Oja'ba. The first meeting at Popoyemoja on December 8, 2016, we, candidates, were not invited only our supporters attended. But at Oja'ba on December 10, we were in attendance where we were asked questions and later asked to sign an undertaking that we would respect decision of the Olubadan on the matter. I remember that they first asked us that did we know that the Olubadan reserves right to pick. We both said yes to the question. But to my surprise, the other man, went to report the matter to the then Governor Abiola Ajimobi who later called the Olubadan. The governor was could not believe it when Baba Olubadan told him the truth of the matter such that he said that I should be installed the following day. The person wanted to use party influence but Governor Ajimobi refused to be deceived.
What are responsibilities which the title has placed on you, especially challenges?
I am Lagos-based; that is where I have my businesses. But now I am not fully on ground in Lagos, and this affect the businesses. I have to be in Ibadan from Fridays till Tuesdays. At times, I would be in Ibadan for a whole week. That is why I am planning to set up a business here to have me fully engaged productively. I am working on an abattoir, which may likely start operation before year ends. In terms of responsibilities, as the title implies, I have succeed in unifying our lineage, something which remained elusive before I came. Also, I attend to a lot of issues. The title means inheritance of assets and liabilities left behind by predecessor. That is what I face now; there are cases which we are handling. Don't forget that we have a vast expanse of land because our progenitors were warriors whose war exploits earned them honour beyond Ibadan. For instance, our father, Akintaro, died in Imesi-Ile in 1886 when the Peace Treaty bringing end to the Kiriji War was signed. He was in the army of Aare Latoosa. He was also the Osi Balogun of Ibadanland. His younger brother from the same mother, Bamgbegbin, succeeded him and passed away as the Otun Olubadan. Fagberin succeeded Bamgbegbin while Wintola, son of Bamgbegbin, also succeeded Fagberin and died as the Ikolaba Balogun. I must note it that Fagberin rose to become the Olubadan; he was the second Olubadan after Oba Abass. He died in 1946.
Can you continue this chronological order to show how it got to your turn?
Sanusi Okunola reigned from 1946 to 1986. He spent 40 years, after which Salawu Durodola succeeded him and died in 1996. Mustafa Oyeleke reigned from 1996 to 2016, creating vacancy which I filled on December 19, 2016.
Is it your traditional title that influences your outlook in native costumes?
I had been on native wears before I became the Mogaji, and I must say that it is one of many things I picked from my Baba Oloye Lekan Alabi, the Ekefa Olubadan. He would tutor me on how to appear in public. I found it interesting and took to his advice. You know he is a powerful dresser, who promotes our culture all the time. And beyond that, he has stood by me as a father who guides his child to always be his best in whatever he does. Baba means much more than that to me. They know us up to the Olubadan's palace, where he usually makes case for me on important issue. He is also a great influence in my social activities at the Ajorosun Club.
Can we take the club as place where you relax your nerves?
Yes, it is a place where you find Ibadan who-is-who; those people who wield influence you could not imagine in socio-economic development of not only Ibadan but Oyo State and , if you like, Nigeria as a whole. I come around and hang out and return home refreshed.
Which genre of music turns you on?
You must be referring to fuji music played by K1, Alhaji Wasiu Ayinde. I am also a fan of Obesere. I enjoy a cordial relationship with both musicians, even beyond music. For example, K1 was involved during my contest for the title, and he was active by personally travelling down to see the Olubadan on my behalf. Such person deserves to be my favourite.
Given the current social reality, what do you tell our youths?
I advise them to embrace two Ps. Patience and prayer. If they are guided by the two principles, there is nothing they would not achieve. Rome was not built in a day; it took time and process.  A situation whereby they want to reach top overnight will lead to disaster. You can see that I did not get here yesterday. After I had completed my apprenticeship at Kehinde Technical Work, Agbadagbudu, Ibadan where I was trained in Land Surveying, I got my first job in 1992. By March 14, 1994, I set up my business and expanded over the years.
Is it safe to see you in politics later?
No way! I am not made for politics, more so my parents warned me seriously against it. Even at club level here, I am vying for the post of social secretary because it is unopposed and purely a service to the club.