The Olowu of Kuta in Ayedire Local Government, Osun State, Oba Hammed Adekunle Oyelude Makama is a reporter's delight as he says it as he sees it without minding whose ox is gored. He has no stomach to hide his feelings under a deceptive smile; once he is expresses his mind, he moves on. His informal military training he acquired from his soldier father in the barrack, has helped to shape his life and prepare him for leadership position he occupies today. In this interview with TUNDE BUSARI, he speaks on how far his town has gone in the past 10 years. Excerpts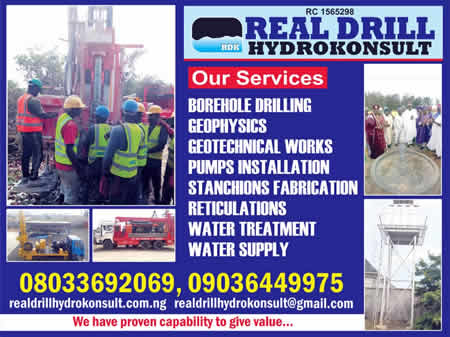 Your proficiency and diction of Hausa Language is second to none, how do you feel with this language as a Yoruba traditional ruler?
How else would I feel other than appreciating God, who created the world with all kind of diversities, one of which is hundreds of languages being spoken all over the world? I had first thought you wanted to ask me about history of my fluency in Hausa language. Anyway, it is the language I spoke right from childhood. I lived in the Northern part and built my life from there. I speak it fluently than my Yoruba for that reason but as a royal blood, my late father ensured we also spoke Yoruba language. I can say that I am comfortable speaking the two languages because they are two major languages of two major ethnic groups in the country. Speaking it naturally opens doors of opportunities to me till today. I am imploring parents not to restrict their children from learning other Nigerian languages.  Let our children go out and explore the world by mixing freely with people from other sides of the country. I am saying it again that our diversity remains our strength which our political should manage very well. I am confident of the fact that we are stronger together
Don't you think this proposal is dangerous at this time of banditry and insurgents?
I want to appeal to the media to be more responsive in their reporting of insecurity in the country. In my opinion, the media seems to give too much attention to it at the expense of developments going on in other places. Don't get me wrong, I am not accusing the media of doing their job, what I am saying is that they should not blow it out of proportion. They should consider national interest first before they do their work. That is where advanced countries of the world get it right. It is not that those countries are all beds of roses. No! They also have their own issues but they have ways of playing those issues down not to generate tension at home and outside those countries. That is what I am talking about. A situation whereby all front pages of all newspapers publish the same content is not good for peace of the country and it is not good for growth of the profession as well. Let us all collaborate to ensure this insecurity battle is won. Enough is enough. I said it that Nigerians should not lose hope that this 2022 will usher fresh hope for us. The country shall get out of here with the renewed resolve of the military to take the war to the hideouts of the enemies. I know that with the resilience of our army and cooperation from the populace, there will be light at the end of the dark tunnel. This is not the time to agonized and crying over spilled milk, but a time to come together and organise in order to confront the monster of insecurity running riots across the country frontally in order to achieve economic prosperity.
You were quoted to have dismissed some stories of abductions allegedly by Fulani herdsmen. How far is that claim true?
Still, I make bold to say that crises you hear about in Yoruba land are not real. There is no Fulani crisis here; we know ourselves, we know Fulanis who are part of us. And if any strange Fulani strays in, it is not difficult to fish him out. We have ways of relating without any tension but when you read or hear all sorts of things, you tend to ask some questions. I think, socil media contributes more to it as home of unverified breaking news.
What inspired your goodwill message titled "we are keeping your back" to the Nigerian armed forces on at one armed forces and remembrance Day celebrations?
Patriotism always inspires me to identify with our armed forces because I know what they pass through on daily basis. In that circumstance, all I need to do is to encourage and boost their morale in their assignment to restore peace and security to the country. My choice of title "we are keeping your back" was derived from that reason. We should appreciate our armed forces for securing the country from threats and ravages, despite daunting challenges. The rank and file should also continue to key into the philosophy of a united indivisible Nation. Nigerians should to continue to contribute to the welfare of families left behind by fallen soldiers who put their lives on the line to protect their country
Your friendship with the former Chief of Army Staff, General Tukur Buratai seems to be beyond ordinary. Can you shed more light on this?
There is nothing beyond ordinary in our relationship other than having faith in each other. General Buratai, through is words and actions, has a strong faith in as much as I always I have in him. And when two people have faith in each other, other things will come naturally. That is the best way to explain our relationship. Do you think it is easy to seek the kind of help I got from his from somebody and the person grants it the way General Buratai granted my request? I am talking of help he granted under 24 hours! I was moved on that day he approved the construction of bridge over a river which had over the years disconnected my town with other three major towns. I have said it that he is an angel God sent to me and my town by that singular help alone. God shall continue to give him and all around him pleasant surprises. We will forever see General Buratai as part of us because he changed the course of our history, and, for the better, the narrative of our rural existence. General Buratai is my hero for that honour, which broke over a century history of abandonment of that all-important bridge. You can imagine the development that would have come, if the bridge had been constructed long before now. How General Buratai did it still surprises me till today because it was so swift and unexpected. He also came personally for the commissioning in 2020 History shall be kind with him forever because he has given me my retirement benefit, I am happy to shout that we are the greatest beneficiary of the government of President Muhammad Buhari through the Chief of Army Staff. I thank President Buhari for having implicit confidence in General Buratai. It was his belief in the ability of General Buratai to act well that empowered him to do this for us. I urge Nigerians irrespective of where we are or our political affiliations to continue to give support to our armed forces. They are the reasons we call ourselves Nigerians today. Our soldiers continue to pay the supreme sacrifice to make the country one. They need our prayers, they need our support and understanding to defeat the enemy.
You once spoke about the late Head of State, General Sani Abacha in a glowing word. Don't you think public would see your remark differently given perception of General Abacha's regime?
This is where I always have issue with the media. What do you mean by public perception of General Abacha? Public is free to have any perception about any head of state, all I know is that General Abacha is not the evil of which he is painted. Let me give you an instance to understand me better. Or let me rather send you to traditional rulers and ask them of their views about General Abacha. I am happy you have a good relationship with traditional rulers; that should have informed you why General Abacha is not bad. Record is there that he was a true friend of traditional rulers for his approval of five percent income for them from the federal government allocation to local government councils. If he had refused to take that step, condition of traditional rulers would have been worse. I am saying it again that no traditional ruler in any part of the country would not remember the General and pray for repose of his soul. I am using this medium to propose again that traditional rulers be given a rightful place to function effectively. No budget for them other than what General Sani Abacha lastly approved for the traditional institution. So, irrespective of whatever anybody can think about it, no palace that does not pray for him everyday because. No government has added a penny except in some states. The five percent is gradually diminishing. So, traditional rulers should be well taken care of. That is an institution that is being beaten and denied of the benefit of crying. Government at all levels should improve their relationship with traditional rulers, especially in area of the insecurity. It is high time they knew that security is local, and traditional rulers are best positioned in intelligence gathering, which leads to crime prevention. We have our ears on the ground at every hour. What goes on in every quarter is not difficult for a traditional ruler to unravel but government seems to overlook this area.
Is it true you insist that any indigene, who can afford it but who refuses to develop property at home, won't be given attention when he needs the town?
I even want you to also amplify it; that is my stand. What is the essence of wealth you don't bring home? I don't believe that and that is why it is my creed now. You must identify with your home by bringing your friends and business associates. They should not wait till their parents pass away before they start to paint houses; they should come and build and refurbish their homes now. And I will not compromise this principle because it is only way to bring our sons and daughters back home to make their own contributions to development of the town. It should not be a one-man show. Kuta is our heritage passed to us by our father and we are also going to pass it to our children. That is law of nature. I am happy to inform you that this approach is producing results already, especially with use of social media, which showcases updates back home to our people around the world. I give public access to the palace to show the world that we are not backward, after all.