Yesterday, a renowned electronic media captain, Ambassador Yemi Farounbi educated a sizeable audience that gathered for the juju rock musician, Micho Ade's anniversary lecture in Ibadan, the Oyo State capital, on varied values of music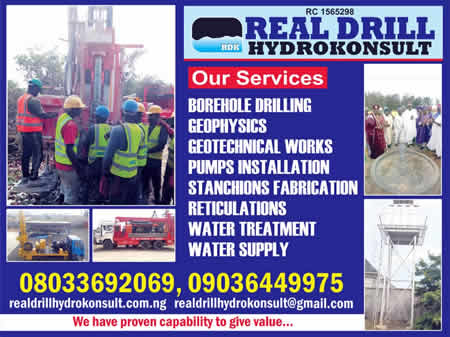 In his capacity as the guest lecturer, the heavily bearded Faroubi spoke on 'Music as a Catalyst for Sustainable Socio-Cultural Values' to the delight of his listeners drawn from different sectors within and outside Ibadan.
The all-white Farounbi described music as a valuable asset, a time capsule, a teacher of language, fashion influencer, catalyst for change, social reformer among others, stressing it is a synonym of human life because of its contribution to values, emotions and development.
He articulated that music of yesteryears could be helpful in understanding current trends and cultural norms, pointing out that some songs had internalized what he called the key parts of culture which might have been forgotten.
Farounbi recalled, "A song by Chief Commander Ebenezer Obey Garri Ti Won reminds us of a time of grave austerity in the country when Garri a common food that was affordable by all suffered a high rise due to austerity measures.
"At that time the great Juju musician gave a remedy and encouraged more people to go into farming and adviced Government on Operation Feed the Nation policy. Many songs also gives account of various happening in the past .These songs and many more brings into our social consciousness of happening in the past that still reoccurs in the present time."
He also stated that the early communication in life comes through music, hence the general claim by musicians of having recieved music from the womb. Most parents, he added, sing for their children from an early age to improve spiritual bonding with their children.
"The repetitive form of songs aids a child's memory and fast assimilation. Music from research have been seen as been conducive to our memories and easy to recall. Parents used the opportunities of songs to inculcate moral values into their children.
"Few of our friends will remember the popular song Dance with My Father by Luther Vandross many today reminsce how such social songs created bonding between them and their parents while growing up. Not forgetting Ambrose Campbell's Omo Laso a timeless Classic and moral booster which makes every Child to see him or herself as a priceless gift from God," he said.
Chairman of the lecture, the Ekefa Olubadan, Oloye Lekan Alabi, complemented Farounbi's paper with his generous references to the Sakara music of the late Yusuf Olatunji whom he revealed performed at his naming ceremony in October 1950.
Alabi applauded Micho Ade for his relentless efforts against all odds, charging him not to rest on his oars, and admonishing musicians generally not to burn bridge with their old fans.
"Some musicians are fond of disconnecting with their old fans who are no longer in opulence. This is not a good attitude. Babalegba, Yusuf Olatunji, would stick to his fans during period of trial. That's why he remains evergreen 44 years after. A fan wanted to engage him for house warming. Olatunji sent his manager to inspect the house but found out it was not complete yet. He told the fan that he would perform for him free of charge when he completed the house," Alabi said.
Special Assistant to Ekiti State Governor, Ambassador Wale Ojo-Lanre, challenged musicians to play their role well and warned them to desist from promoting lyrics not in tune with Yoruba culture.
Revered Idowu Animashaun, Mr Wale Thompson, Mr Clement Ige, Alhaji Kola Animasahun and others witnessed the occasion, which marked the beginning of activities for Micho Ade's 50 years career celebration, climax of which holds on June 5, 2021 at Jogor Centre, Liberty Road, Ibadan.