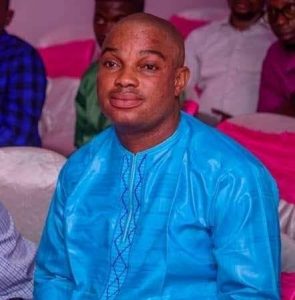 Chairman, Oyo State Council of the Nigeria Union of Journalists (NUJ), Mr Ademola Babalola began his second term on expansionist note, inaugurating the Group of Online Media Practitioners of Oyo State (GOMPOS) as the 19th chapel in the council.
At the ceremony held in the Press Centre, Iyaganku, Ibadan, the Oyo State capital on November 25, 2022, Babalola declared that the inauguration was the council's response to the current reality of the industry, as regard role of digital technology in the practice of journalism.
He said having been satisfied by the credibility of the new group, he found its formal registration a duty he should not delay, expressing confidence that the GOMPOS would do the union proud earlier than imagined.
The chairman also acknowledged that membership of the chapel had met statutory requirements to enjoy benefits of the NUJ
To demonstrate further his support, Babalola offered an office complex for the chapel within the Press Centre, while assuring the GOMPOS of access to the NUJ Estate, trainings and seminars, among others.
The chapel Coordinator, Mr Femi Atoyebi, enthused that the leadership quality of the Babalola-led state exco was l one of the major factors that led to the birth of the new chapel.
"We are glad to be part of the chapel that was inaugurated during your tenure and we promised to abide by the ethics of the profession," he said.
Atoyebi clarified that membership of the chapel were carefully screened according to the requirements of the NUJ.
Also on behalf of members of the GOMPOS, Publisher of the Newscoven.ng, Mr Dapo Falade assured the leadership of the NUJ that the new chapel would live up to expectations.
Falade noted that the members were seasoned and experienced journalists who have been operating in accordance with the ethics of journalism.
He added that the members of the group would bring their wealth of experience to bear in the quest to sanitise online journalism.