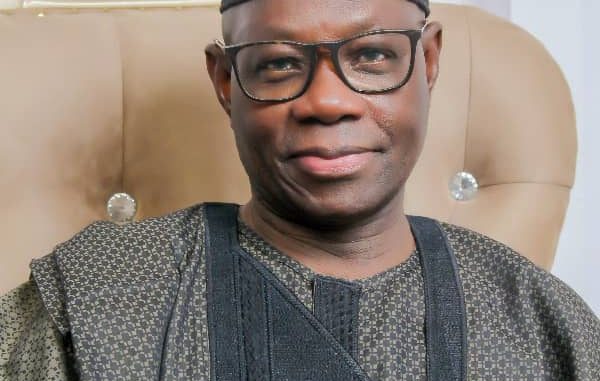 Senator, representing Oyo South District, Dr Kola Balogun, has congratulated Nigerians, particularly Christians, on the occasion of Easter celebration.
In a congratulatory message by his media aide, Mr Dapo Falade, Balogun also called on Nigerians to reflect and act upon the lessons and essence of Easter.
He said the essence of the trial, death and resurrection of Jesus Christ is beyond merriment but a demonstration of true love, denial, patience, endurance and sacrifice for humanity.
The senator added that the sacrifice which Jesus Christ made to save humanity can be found in the last seven words He uttered on the cross, shortly before His death.
Senator Balogun said, "Our Lord Jesus Christ, whose death and resurrection we are celebrating today, truly demonstrated His love for humanity. He came, He was persecuted and He paid the supreme sacrifice by laying down His life for mankind.
"His death and resurrection were beyond merriment. We should reflect deeply and act on the lessons and essence of Easter. Jesus Christ demonstrated true love, denial, patience, endurance and sacrifice to save humanity.
"All these virtues can be seen in the seven statements Jesus Christ made on the cross. He, even at the point of death, said "Father forgive them for they know not what they are doing"; "Today, thou shall be with me in paradise";
"Woman, behold thy son"; "My God, my God, why has Thou forsaken me?"; "I thirst"; "It is finished" and "Father unto Thee I commit my spirit."
"We should all reflect on these seven statements and allow them to shape the cause and course of our lives and service to humanity and our dear country.
"On behalf of myself and my wife, Mrs Gbonjubola Kola-Balogun, I wish the people of Oyo South Senatorial District and entire Nigerians a happy Easter celebration. We shall live to witness many more, in Jesus name."