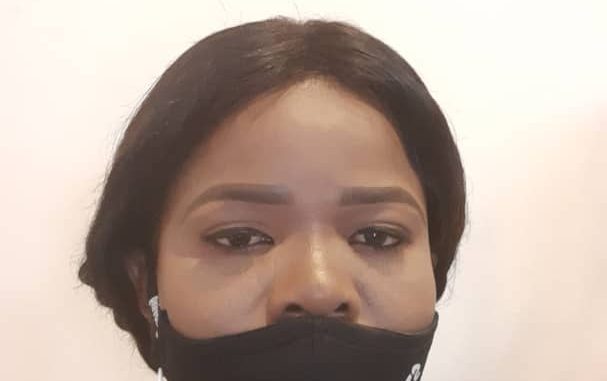 Since May 2020 when President Muhammadu Buhari appointed him as the substantive Chairman, Board of Trustees of Nigeria Police Trust Fund, Nigeria's 17th Inspector-General of Police, Sulaiman Abba has taken what appears like  a right foot to right direction, thus raising hope of not a few despondent officers and rank and file in witnessing a new life in their career.
Abba has led a team to Lagos State where he inspected a number of police facilities 80% of which require urgent attention to safe life as well as face of Nigeria Police. Those structures he saw at Ijeh Barrack on Lagos Island were eyesore and quite inhabitable. Yet, those are said to be the living and bedrooms of some serving police personnel.
Two weeks ago, he also requested from the Inspector-General of Police, Mohammed Adamu a five-year strategic action plan aimed at an improved, result-oriented police force, revealing that his appointment was President Buhari's demonstrable commitment to transform the police to a force the nation would be proud of.
He also boldly declared that he would not draw a kobo from account of the PTF for personal use and promised to resist all forms of corrupt practices to justify the trust which President Buhari reposed in him to have given him the turn-around job.
Appreciating role the media would play in the success of his assignment; Abba approved the appointment of former Divisional Police Officer of Ejigbo Divisional Headquarters, Olabisi Okuwobi, a chief superintendent of police as public relations officer of the body.
While Okuwobi's next posting was turning to debate among personnel after her ceremonious exit at Ejigbo Division, news of her appointment broke and earned her applause as some new media platforms feasted on it to demonstrate her cheery relationship with them.
Less than two weeks before she had left Ejigbo Division, she successfully played host to the Commissioner of Police, Lagos State Command, Hakeem Odumosu and other senior officers at the commissioning of offices, construction of which she facilitated.
The Chief Executive Officer of Grooming People for Better Livelihood Centre, Lagos, Dr Godwin Nwabunka picked the budget for the renovation and construction of a new security gate house based on what he called his conviction on the genuineness he found in Okuwobi's attitude to her job.
CP Odumosu also made a generous remark on his host at the occasion, informing the audience that he had other equally important engagements but needed to reschedule them in honour of Okuwobi, whom, he stressed, had made his command nay Nigeria Police proud in commitment to duties and service delivery.
The Tabloid.net gathered that Okuwobi was not a green horn in the act of interfacing between the police and Nigerian public. From 2002 when she was enlisted as cadet assistant superintendent of police, she had served in similar capacity in Delta, Benue and Oyo States Command with a track record which later won her United Nations Police (UNPOL) Public Information Officer for the United Nations Mission in Liberia in 2010. After her service in Liberia, she returned home with the United Nations Commendation and Outstanding performance Award.
The Ogun State-born holds a Bachelor of Arts in English Language, and a Master's degree in Peace and Conflict Studies. In view is her Doctorate degree programme in Diaspora and Transnational Department at the University of Ibadan.
Her performance at Ejigbo Division, where she went after criminals in their hideouts and brought them to book is said to remain a point of reference among the stakeholders in Ejigbo and beyond.
The Chairman of Police Community Relations Committee, Ejigbo, Mr Kolapo Ayinde Eludipo remarked that Okuwobi's passion at work encouraged his committee to double their support for the division.
Eludipo added: "We found her a pride of Nigeria Police with her total conduct which speaks further about her training and upbringing. We are all encouraged to support her efforts to leave the division better than she met it."