On the list of new recipients of National Honours is the Olowu of Kuta, Osun State, Oba Adekunle Oyelude Makama, conferred with the Commander of the Order of the Niger (CON).
The new list of recipients is President Muhammadu Buhari's parting gift to Nigerians who stood out in their respective commitment to the nation building policies of his eight-year administration.
In a circular, published by the Federal Ministry of Special Duties and Inter-Governmental Affairs on today, Oba Makama is number 35 on the list, ranking him among few traditional rulers so honoured by the Federal Government of Nigeria.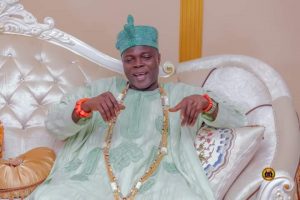 Oba Makama, who ascended to the throne of his forebears in September 2012, has been a public advocate for an indivisible Nigeria, especially during the trying period of insecurity and unprovoked insults on Nigeria Army by security critics.
The Olowu usually acted as interface between the military and public in dousing the accumulated apprehension in the country, even at the risk of his traditional status and personal reputation.
"That was a sacrifice which every leader must not shy away from. Of course, I read and hear so much against my efforts but I was never discouraged because I considered my efforts as a call to service. So, as a father, I must accommodate different views and reactions," he said.
TheTabloid.net recalls that in 2017, following a communal clash in Ile-Ife, Oba Makama it was who represented the Osun State Government at a crucial peace meeting held at the Palace of the Seriki n Shasha in Ibadan, the Oyo State capital.
His intervention was effective; it succeeded in pacifying the evidently embittered Fulani/Hausa community and restoring peace between the them and the Yorubas.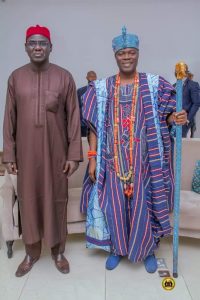 "I give glory to God for those past efforts. I see this national honour differently. It is evidence that there is nothing we do that is not being recorded. I thank President Muhammadu Buhari for serving the country faithfully and to the best of his ability in the past eight years. It is not an easy task to occupy that seat. Nigeria shall not forget him," he said.