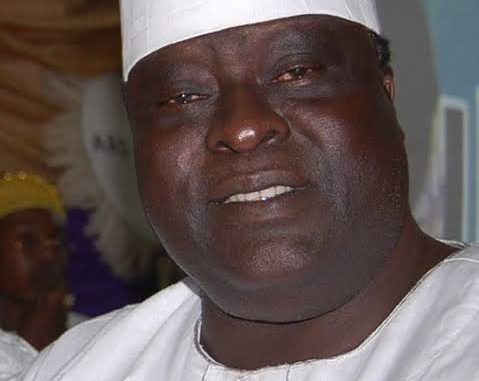 He attended a public function, sat on the high table with other dignitaries but appeared every inch anonymous, despite showing up in all-white agbada and cap. Announcement of his presence in the expansive hall by the very lively and mature compere removed veil off his identity, after which he became subject of group talks among astonished audience on the floor.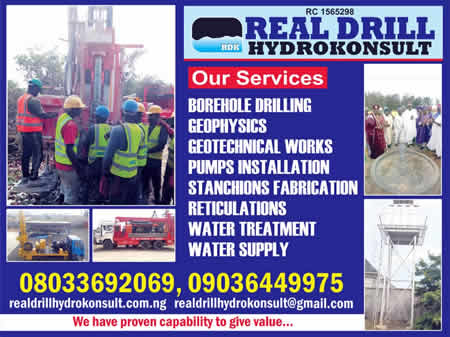 That was the former Inspector General of Police, Tafa Adebayo Balogun, now cutting image of a senior citizen who chooses outings to attend in order to keep away from public lens. During his career in the Nigeria Police, he enjoyed limelight till his unceremonious exit and subsequent prosecution in 2005 in the administration of the former President Olusegun Obasanjo.
And since then, the heavily built Balogun seems to have found comfort behind the scene and, indeed, in the solitary world of obscurity, where he is neither seen nor heard, except if he wants to be seen and heard.
While a source said he would not speak for Balogun due to his limited information about him aside media reports during his travails, the source insisted that the ex-IGP was a gallant officer who only found himself at a wrong place at a wrong time and paid for being at a wrong place at a wrong time.
"But I know that God sees all what ordinary eyes cannot see. May God help this country where anything can happen to anybody. Until his matter, I did not know that powerful men could deal with one another in that manner," the source said.
In his anonymous life, The Tabloid.net investigation, however, revealed that Balogun is after all not deserted by his course mates, colleagues, friends and his Ila Orangun people, the latter was said to have even named a road after him in his honour as ambassador of the town, the first and only indigene to have risen and occupied the enviable position of the nation's Inspector General of Police in history.
It was learnt that the 'Tafa Balogun Way' is less than 200 metres to the king's market, linking Ila-Orangun with Kwara State communities. The honour, another source in the town disclosed, was in appreciation of Balogun's effort, which facilitated the sitting of the Police Mobile Force Training College in the town, thereby opening Ila-Orangun up to associated developments, from which indigenes of the town derive economic benefits in employments as well as contracts.
Aside the training college, it was also learnt that, an appreciable number of indigenes of Ila-Orangun and Igbomina, a sub-Yoruba ethnic group, were recruited into the police through Balogun just as he also was connected with the sitting of Zone II Police Command in his home state, Osun. In addition, he was also said to have influenced the Police Micro Finance Bank in the state. Besides, another source in Ogun State said he was also the force behind the Information Technology College in Abeokuta, the Ogun State capital.
Not only that, Balogun, another source revealed, also played a key role in the construction of the 'Igbomina House' conspicuously sitting beside the popular Ilorin-Ofa road at Ganmon in Kwara State. Sources told our correspondent that Kwara State Government in the administration of Governor Bukola Saraki allegedly objected to the house designed as symbol of a united Igbomina people in the state.
The government allegedly made attempt to frustrate the construction until Balogun stepped in and ensured the building was completed with an undisclosed financial support to the project. The building committee was also said to have met a brick wall when it was time to commission the building. Again, Balogun threw his weight to the struggle and got the house commissioned for use.
For his recorded and unrecorded connections with development of Igbomina towns and communities, a confederate of first class traditional rulers, led by the Orangun of Ila, Oba AbdulWahab Oyedotun, unanimously agreed to install Balogun the Oluomo of Igbominaland and conveyed the message to him.
Findings further revealed that the former IG was not enthusiastic by the news, though he expressed gratitude to the people for their solidarity. After consultations with some trusted friends, however, he accepted the offer. The occasion, held in November 2020 in Ila-Orangun, the headquarters of Igbomina land under electrified ambience of chanting, singing, drumming and dancing, but Balogun could not attend.
"Oga could not make it to the ceremony, even though he would have loved to receive the title personally. I was informed that he was in Europe then. But I don't know what he went to do," a source disclosed.
A Deputy Commissioner of Police, one Adegoke Fayoade, stood for him at the well-attended ceremony. Shortly after the installation, Oba Oyedotun, on behalf of other royal fathers, prayed for Balogun and wished him a long life to continue his service to the people of Igbomina. "Ila and Igbomina rejoice with you. You will live long. God will not trouble you. You will know this time for good. And the land will know this time for good," he supplicated.
It was also revealed that Balogun had in 2011 served as chairman at the annual Igbomina Day celebration held in Esie, Kwara State, where he made case for a more united people with focus on development of all Igbomina towns and communities in Kwara and Osun States.
Beyond his Igbomina people, Balogun has also enjoyed a renewed relationship with the police authorities having been found to be the architect of community policing which is gaining more attention at different fora due to increasing insecurity in the nooks and crannies of the country.
Also, after the smoke of the October EndSARS riot had subsided, Balogun was appointed as coordinator of South-west zone of community policing lecture, featuring all stakeholders in security issues, including state governors and their cabinets.
It will be recalled that on assumption of office as the IGP in 2002, Balogun came to office with eight-point agenda which included community policing and operation fire-for-fire. Many police officers were beneficiaries of his foreign study scheme, some of whom are retirees today.
"I am not surprised that he is receiving recognition today because I know him as a brilliant officer who was full of ideas on how to make Nigeria Police work. If he had stayed long in the force, he would have implemented some reforms which would have saved the nation of these kidnappings and other common crimes in the country," another source told our correspondent.
Balogun's Ila-Orangun is also hometown of a one-time Governor of Osun State and former Secretary to State Government and Deputy-Governor to the late Chief Bola Ige in the old Oyo State between 1979 and 1983, Chief Adebisi Akande who clocked 82 years yesterday.
It was Akande's position in Bola Ige administration which was said to have influenced the sitting of the current Osun State College of Education in Ila-Orangun. However, the recent approval of a federal college of education in Iwo, Osun State, has raised a dust and triggered bitterness among the people of the town, a section of whom is alleged to be unhappy that Akande failed to use his proximity to the President Muhammadu Buhari-led Federal Government to win for the town the federal government institution.
Back to Balogun's Oluomo title from his Igbomina people, it was gathered that soon after he had returned to the country, in company of some friends, he visited the palaces of Igbomina traditional rulers where he expressed his gratitude for the honour and explained why his physical absence at the installation was inevitable.
The 'Thank-You' tour took Balogun and his team about three days, after which he made further pledge to stick to the people and answer their calls whenever need arises, declaring that unity of the Igbominas is more paramount to him.
After the tour, the people of Igbomina similarly assured him that whatever might have happened in the past, the truth of which is clear to God and all that were involved, according to them, he remains their own, come rain, come shine, promising that they would continue to identify with him because he identifies with their course at all time.
"Our prayer for him during his installation is for long life, and God shall grant that prayer. If other Igbomina children are as committed to Igbomina course as Oluomo, our dream would have become reality. Despite the fact that only three towns in Osun States, Ila Orangun, Oke-Ila and Ora Igbomina are members, while others are in Kwara State, Balogun has proved to be a true son of the Igbominas," another source, a retired civil servant in Kwara State told our correspondent.