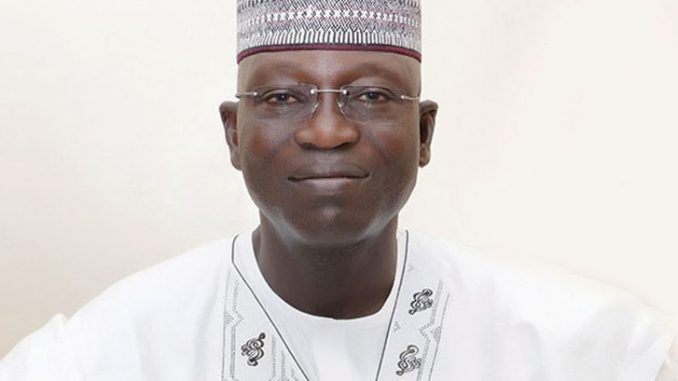 Following his painstaking study of Nigeria Police which he had headed as the inspector general some years back, the Chairman, Board of Trustees, Nigeria Police Trust Fund, Suleiman Abba, has identified four challenges frustrating the efficiency of the force.
In a release signed by the Public Relations Officer of the NPTF, Olabisi Okuwobi, a chief superintendent of police, Abba listed lack of adequate funding, inadequate crime fighting equipment, insufficient training and welfare as the constraint of the police.
The chairman had earlier declared during a chat with the media in Abuja over the weekend that different committees previously set up on Nigeria Police Reforms had also identified and corroborated his findings.
"That is why even the reform committees that have looked into the problems of police and ethical conditions,  summed up into four the problems of inadequate funding, the problem of inadequate manpower, the problem of lack of special care about the welfare of the police and the quality of the recruitment and training," he noted.
Abba assured that the Trust Fund approved by President Muhammadu Buhari would soon start to address all the identified clog in the wheel of the police, revealing that the board of the NPTF had three mandates- training and retraining of Police Personnel, Procurement of state-of-the-arts equipment for fighting crimes and improvement of Police welfare which encompasses both barracks and office accommodation.
He further clarified that the Trust Fund is an interventionist organisation for the Nigeria Police Force, pointing out that "the police now have another source. In summary, the objective of the Trust Fund is mainly to improve on the budgets of the Nigeria Police."
While urging police officers nationwide to be service-oriented, he promised them of his commitment to ensure the fund on trust to the board would be put to judicious use, solely to radically improve on the totality of the Nigeria Police Force.