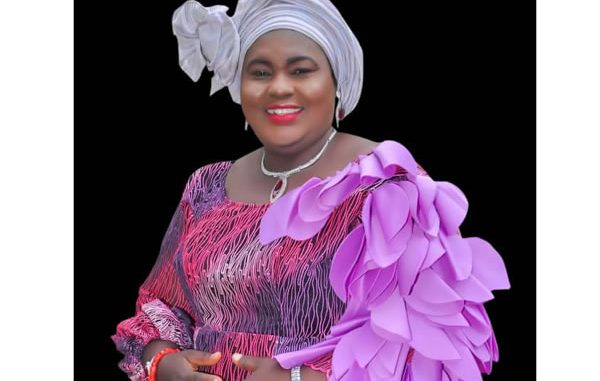 Born on 14th of September, 1970 to the family of Alhaji (Prince) Adeyemi Yusuf-Amuda Sindeeq and Mama Aishat Titilayo Adeyemi (née Oludare) of the Agbole Oloba Ikese Compound, Oka Akoko Ondo State, She is the fourth and last born of her mother.
Alhaja Shittu attended Methodist Primary School Isale Aro, Osogbo from 1973 to 1979; then furthered her education at Islaudeen Grammar School between 1980 and 1983 after which he proceeded to Ataoja High School from 1983 to 1986 where she sat for her West African School Certificate Examination.
She later got a Diploma in Computer Science at the Obafemi Awolowo University, Ile-Ife between 1990 and 1994. She did her industrial attachment at Tuns Goldings Limited as a Computer Operator in charge of payrolls to all salary earners in the company from 1995 to 1996.
By virtue of her relationship with her husband, she got involved in human right activism and was a registered member of the National Conscience Party (N.C.P) led by Chief Gani Fawehimi (SAN) and a member of human right campaign mobilization for June 12, 1993 elections. She is a member of Women Initiative for Emancipation.
In 1996, her business journey into the fabric & textile trading started at Jankara Adenle Market in Osogbo.
She travelled to North to further her business in fabric & textile sale in 1999 and she now has business link across the nation, including Lagos, Ibadan, Porthacort, Onisha and Ilorin.
Alhaja Shittu got married in the year 1995 to her lovely husband, Comrade Amitolu Shittu and they are blessed with four beautiful children of both sex
A devoted Muslim, she attended Ansar- Ud-deen Arabic & Islamic School in 1976. She is a member of Nasfat and also a founding member of Fadilullah Society of Nigeria
She performed holy pilgrimage (hajj) to Mecca and Medina in 2019.
Here is wishing the pillar of our master happy birthday and many happy returns of the day. Congratulations!
By Comrade Sefiu Ayanbimpe.